National Basketball Association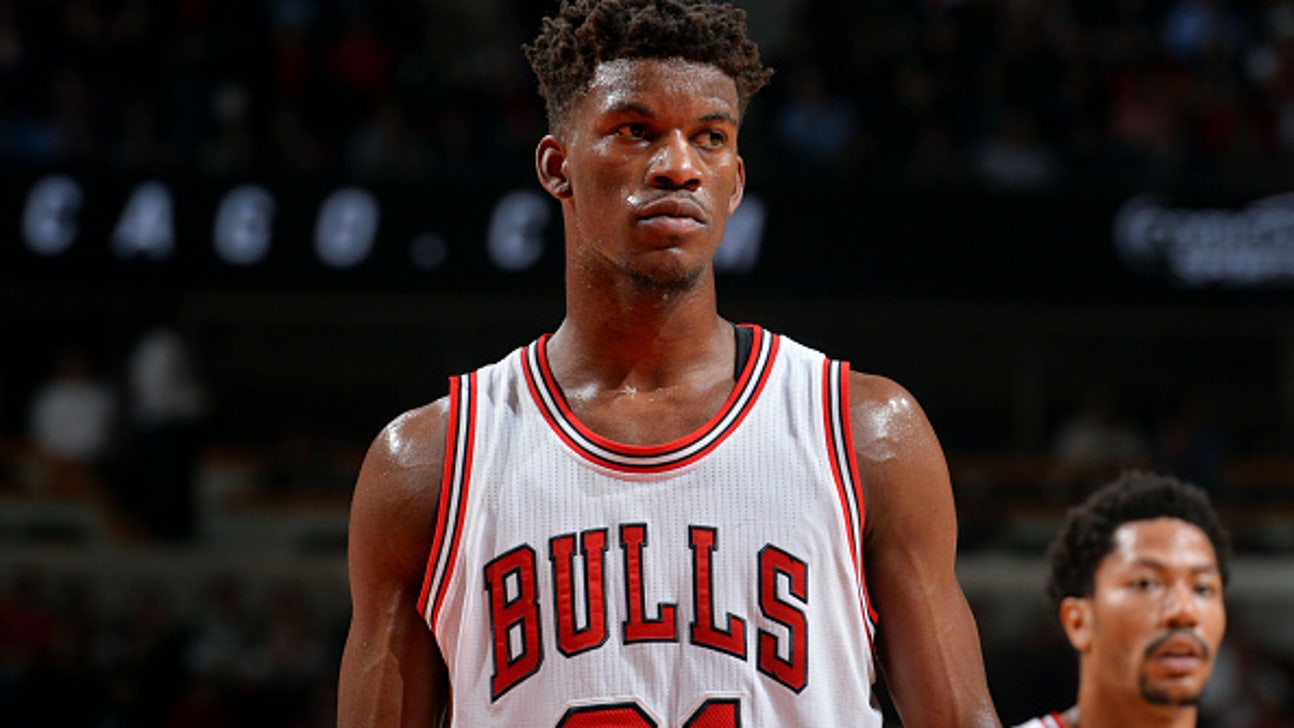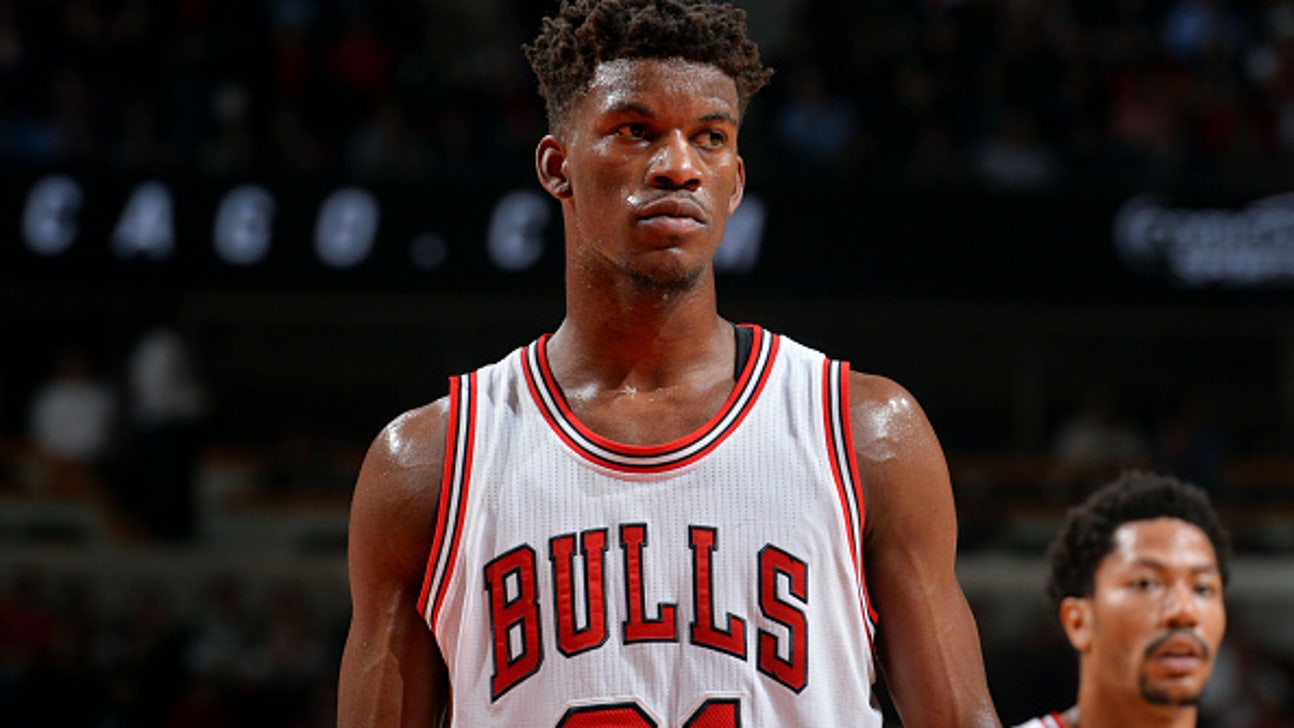 National Basketball Association
Report: Bulls' Jimmy Butler seeking short-term offer sheet
Published
Jun. 16, 2015 9:06 p.m. ET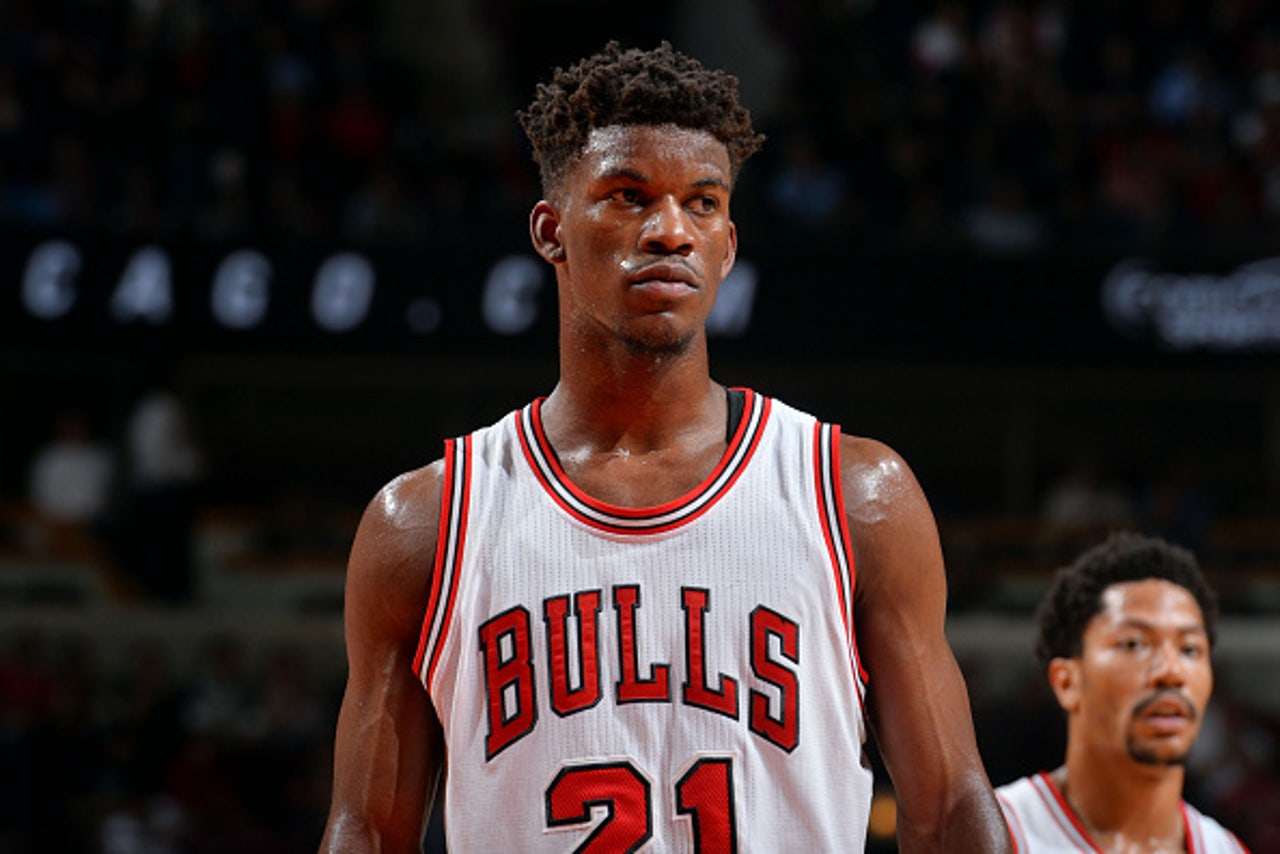 Chicago Bulls swingman Jimmy Butler busted out in the 2014-15 season with averages of 20.0 points per game, 5.8 rebounds per game, 3.3 assists per game, and 1.8 steals per game en route to winning the NBA's Most Improved Player Award.
Establishing himself as one of the Association's premier two-way talents, Butler is set to become a restricted free agent this summer. The 25-year-old All-Star has played himself into a big payday, and all indications are that it's a payday that the Bulls are willing to fork over in order to retain him.
So it's that simple, right? Not so fast.
Yahoo! Sports/FOX Sports 1 NBA Insider Adrian Wojnarowski reported on Tuesday afternoon that Butler is planning to pursue shorter-term offer sheets this summer. While the Bulls are fully expected to offer him a 5-year max contract extension worth around $90 million at the advent of free agency on July 1, the Marquette product may have other plans.
It's a shrewd move by Butler to maintain flexibility and leverage in a dynamic NBA landscape about to see a lot of green with all that juicy TV money set to bless us with its presence and send the salary cap into the stratosphere come 2016.
One team that's gotta be soiling itself with intergalactic excitement at these latest developments surrounding Butler is none other than the Los Angeles Lakers.
Per Wojnarowski's report:
As Butler spends time in Los Angeles this summer, a stretch that's included an overseas "Entourage" promotional jaunt with producer Mark Wahlberg, Butler's intrigue with signing a potential Los Angeles Lakers offer sheet has increased
Dirk Diggler notwithstanding, there seems to be at least come credence to these rumors. This isn't the first time the Lakers have been linked to Butler, and now the interest may be mutual. While the seductions of Tinseltown and 16 championships always beckon, the current Lakers present an even more enticing destination with their young core of Julius Randle, Jordan Clarkson, and the No. 2 pick in this June's draft. Not to mention that with elder statesman Kobe Bryant on his last legs, both literally and figuratively, Butler could find himself as the undisputed face of the storied franchise if he decides to take his talents to Hollywood.
While the Bulls can still match any offer sheet that Butler signs and though Jimmy Buckets doesn't have to worry about Tom Thibodeau playing him into the ground like a pack mule anymore, Chicago's long-term direction poses some very real concerns. The franchise is in a period of flux right now with the new Fred Hoiberg era set to kick off.
Meanwhile, the Bulls' aging, injury-prone core with a rapidly closing window isn't really inspiring confidence in anyone. Butler has also reportedly butted heads with teammate Derrick Rose.
The nightmare scenario is the very real possibility that Butler takes the one-year qualifying offer and leaves for nothing as an unrestricted free agent in 2016. So the Bulls better do everything in their power to convince their franchise wing of the long-term plan as a franchise. And maybe the overzealous Laker fans better pump the brakes on purchasing their Jimmy Butler jerseys for now. We all remember how they set their sights on big free agent fish like LeBron James and Carmelo Anthony last summer only to instead wind up with generational talents Carlos Boozer and Jeremy Lin.
Fasten your seat belts, folks. Free agency is quickly looming and if Butler's wrench in Chicago's plans tells us anything, it's that it only gets wilder from here.
More from Larry Brown Sports:
---
---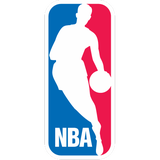 Get more from National Basketball Association
Follow your favorites to get information about games, news and more
---