Report: Bucks, Middleton agree on 5-year, $70 million deal
July 1, 2015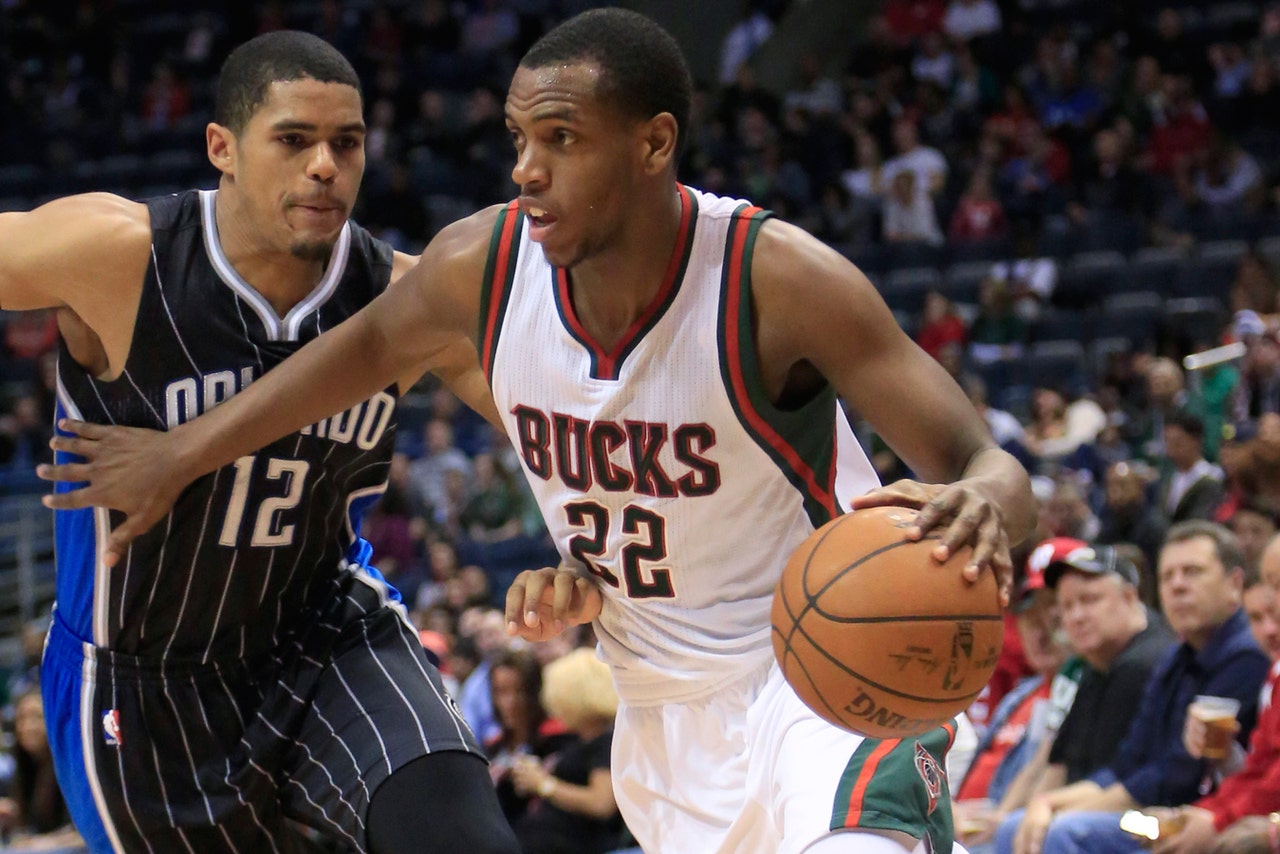 Khris Middleton was a little-known second-round draft pick when he broke into the NBA with the Detroit Pistons in 2012.
Three years later, the versatile forward has become an integral part of a Milwaukee Bucks team on the rise in the Eastern Conference.
Middleton has agreed to terms on a five-year contract worth $70 million, a person with direct knowledge of the agreement told The Associated Press on Wednesday. The person requested anonymity because the deal has not been announced. Per league rules, a contract cannot be signed until July 9.
Middleton played in 27 games as a rookie with the Pistons in 2012-13 and was almost an afterthought when he was packaged with Brandon Knight and sent to the Bucks for point guard Brandon Jennings in Middleton's second season. His scoring average rose from 6.1 points as a rookie to 12.1 in his second year, but his breakout season came in Year 3.
The 6-foot-7 Middleton emerged as an essential two-way forward, teaming with Giannis Antetokounmpo, Michael Carter-Williams and a herd of young Bucks that range from 6-6 to 6-11 and give coach Jason Kidd a versatile core capable of locking down on defense.
Middleton averaged 13.4 points, 4.4 rebounds and shot better than 40 percent from 3-point range last year to cement himself as a major part of the team's plans. So with the salary cap set to skyrocket next season when the new television contracts kick in, the Bucks wasted little time in locking up a deal with one of their young building blocks.
The Bucks will get Jabari Parker, the No. 2 overall pick last year who was lost early in the season to a knee injury, back healthy for next season and are pursuing several other high-profile free agents in an effort to vault the team up the ladder in the mediocre Eastern Conference. The team's biggest need now is likely at center, where free agents like Greg Monroe and Tyson Chandler could give them an inside presence that they have lacked since Larry Sanders fizzled out amid personal issues.
The team finished 41-41 last season and took the Chicago Bulls to six games in the first round of the playoffs.
The deal was first reported by ESPN.
---
---