Ranking The Top 10 Snubs From The 2017 NBA All-Star Game
BY Sports Illustrated and Ben Golliver/Sports Illustrated • June 30, 2017
The 2017 All-Star Game rosters are officially set, with the NBA announcing reserve selections for the Western and Eastern Conferences on Thursday.
Here's the full rundown of both teams, including the starting lineups that were decided by a shared vote between the players, fans and media that were announced last week. A coaches vote from each conference determined the reserve selections.
East Starters: Kyrie Irving, DeMar DeRozan, LeBron James, Giannis Antetokounmpo, Jimmy Butler
East Reserves: John Wall, Isaiah Thomas, Kevin Love, Paul Millsap, Paul George, Kyle Lowry, Kemba Walker
West Starters: Stephen Curry, James Harden, Kevin Durant, Kawhi Leonard, Anthony Davis
West Reserves: Russell Westbrook, Klay Thompson, Draymond Green, DeAndre Jordan, DeMarcus Cousins, Gordon Hayward, Marc Gasol
There isn't much to get angry about here. Indeed, The Crossover's All-Star choices included all 12 East selections and 11 of the 12 West choices. Nevertheless, let's take a look at this year's top 10 snubs, the most deserving and well-known players who will miss out on the festivities in New Orleans. How many have legitimate beefs? How many were rightfully left on the outside looking in? 
East Snubs
1. Joel Embiid, Sixers: While "The Process" was the most deserving player not selected to the East team, the coaches made the right call in leaving him off. Embiid's spectacular per-36 numbers (28P/11R/3.5B) and major defensive impact weren't quite enough to overcome Philadelphia's poor (but improving) record and, crucially, the fact that he's played less than 800 minutes. On the bright side, there's a strong chance he's voted in as a starter next year.
Close, but not quite snubbed.   
2. Bradley Beal, Wizards: A key driver of Washington's recent success, Beal's case suffered from his team's slow start and his status as a No. 2 option behind Wall. Five point guards made the East's roster, and all five have better individual numbers and/are more essential to their team's success. Once DeMar DeRozan was voted in a starter, Beal's chances dropped to near zero.
Not snubbed.   
3. Carmelo Anthony, Knicks: Kudos to the coaches for resisting a high-profile, big-market volume scorer. The last time Anthony wasn't selected to the All-Star team was 2009, meaning this snub will snap a streak of nine consecutive selections. Add up Anthony's spotty defense, his regression in many categories, his role in the Knicks' dysfunctional environment and his team's poor record, and it's hard to justify selecting him over the likes of Love, George or Millsap, all of whom are playing on better teams.  Not snubbed.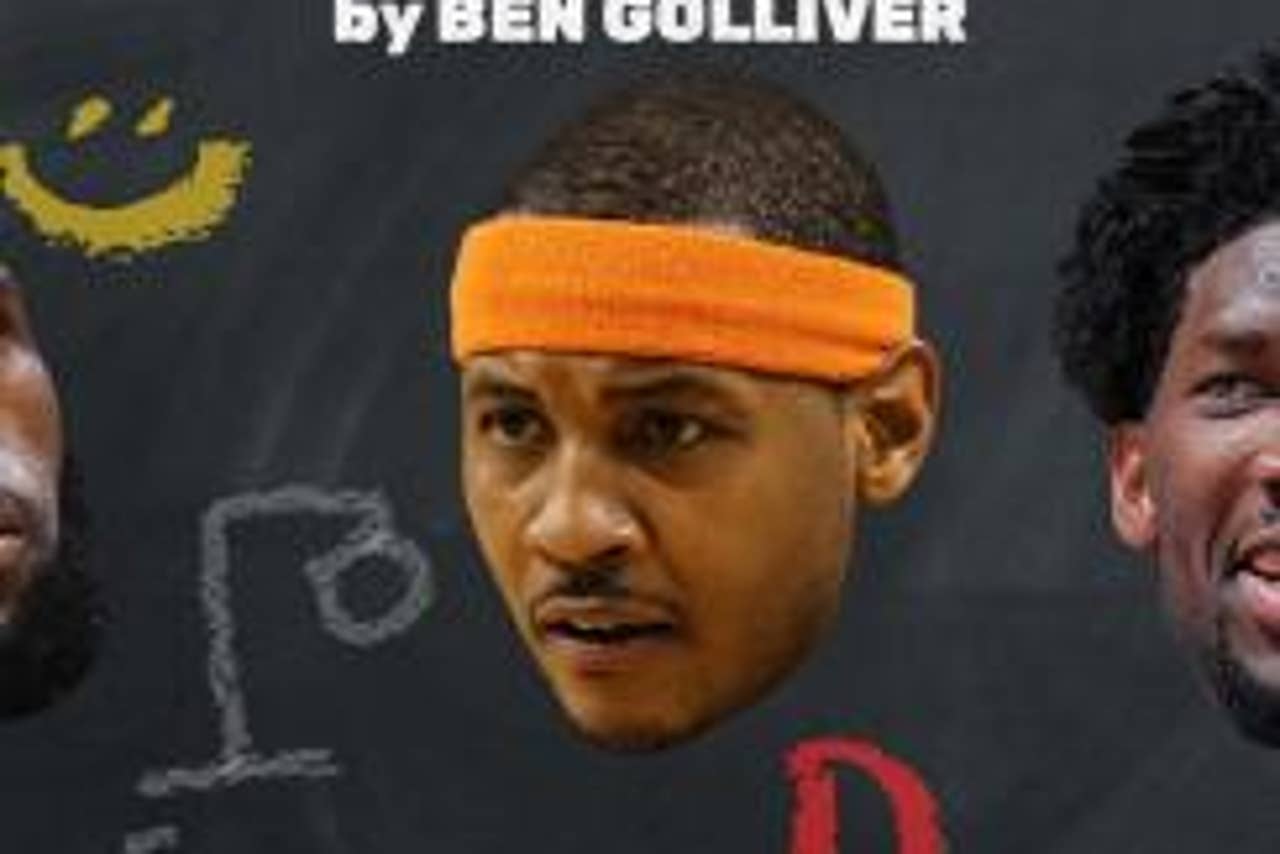 4. Dwight Howard, Hawks: The coaches made the right call in selecting Millsap over Howard, even though the former has slipped a little bit from last season and the latter hasn't received enough credit for his steady play on an excellent defense. Millsap's versatility, which really shines in the impact numbers, should have served as the deciding factor between the two players, and Atlanta hasn't been good enough to deserve multiple spots.
Not snubbed.   
5. Dwyane Wade, Bulls: The NBA's new voting process for starters, which aimed to eliminate nonsense candidates like Zaza Pachulia, also cost Wade big time. Instead of securing a legacy starting spot from the fans thanks to his starpower, Wade was dropped out of the starting five by his fellow players and media members, in favor of DeMar DeRozan. The coaches then left him off the roster completely, snapping his streak of 12 consecutive selections. Chicago's inconsistent play, locker room issues and Wade's fine but not spectacular numbers contributed to his snubbing, as did Jimmy Butler's status as the Bulls' top dog and No. 1 option.
Not snubbed.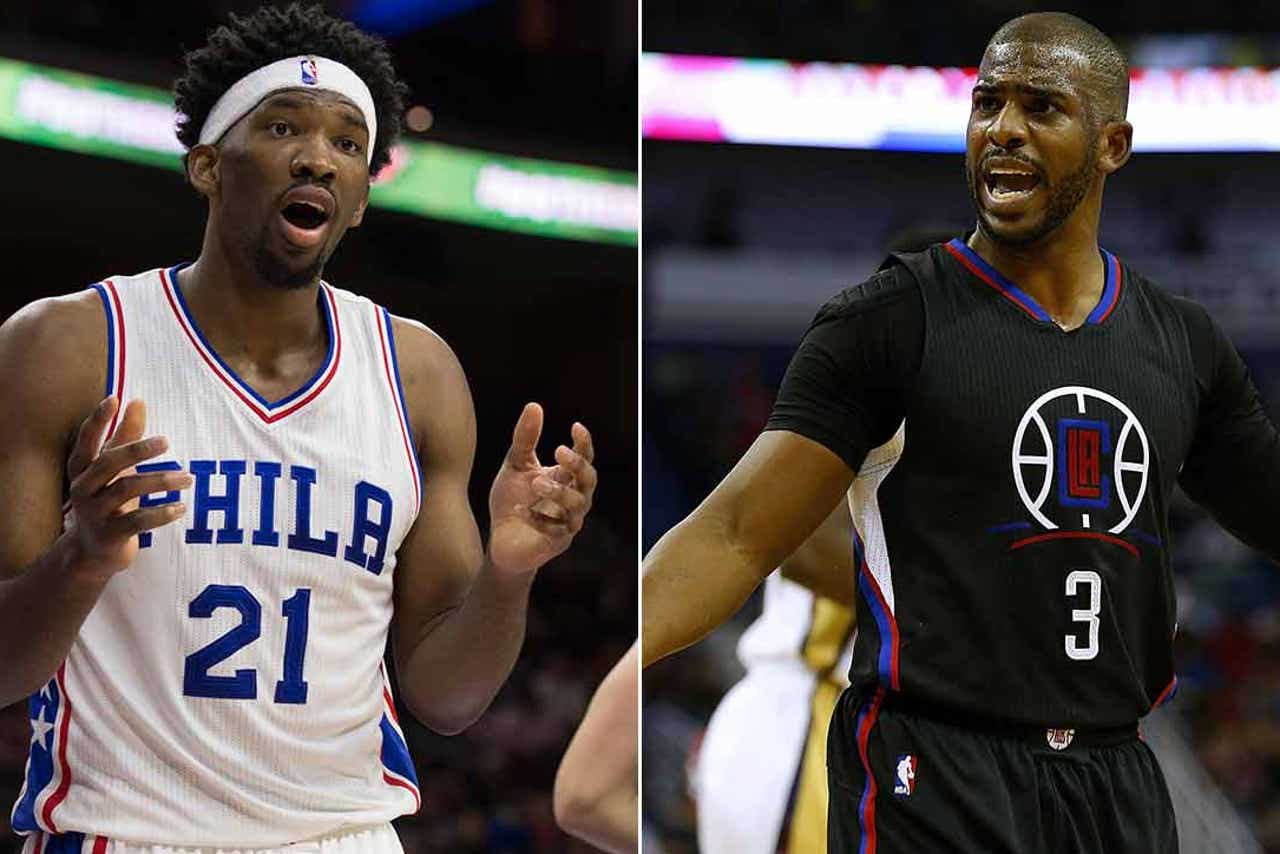 West Snubs
1. Chris Paul, Clippers: The West coaches made a big mistake in leaving off Paul, who ranks No. 1 in Real Plus Minus and carried the Clippers through an extended stretch without Blake Griffin. Perhaps the coaches didn't want to select Paul because he is injured and won't be able to play in New Orleans, choosing instead to reward DeAndre Jordan as the Clippers' representative. But that's why there's an injury replacement selection process! The coaches should have recognized Paul's play and allowed NBA commissioner Adam Silver to appoint his replacement. Instead, Paul's streak of nine-straight All-Star appearances is over for no good reason.
Definitely snubbed!
2. Rudy Gobert, Jazz: There were a number of factors that held back Gobert's candidacy: he's a defense-first player, he's not a volume scorer, he plays in a smaller market, and the Jazz are very good but not so good that they demand multiple All-Star selections. What's more, he was competing with teammate Gordon Hayward and he was one of many well-qualified center candidates (DeAndre Jordan, DeMarcus Cousins and Marc Gasol were all selected as reserves). Still, Gobert deserved to go. His defensive presence, consistency and perfect health have made him more important to his team's success than either Hayward or Jordan.
Snubbed.
3. Mike Conley, Grizzlies:  There was a late push by some media members to reward Conley for his career-best numbers and, perhaps, as a lifetime achievement award after years of snubbing. While Conley made a somewhat miraculous return from a back injury, the fact that he missed 12 games was more than enough to tip the scales in Gasol's favor as Memphis's most deserving representative.
Not snubbed.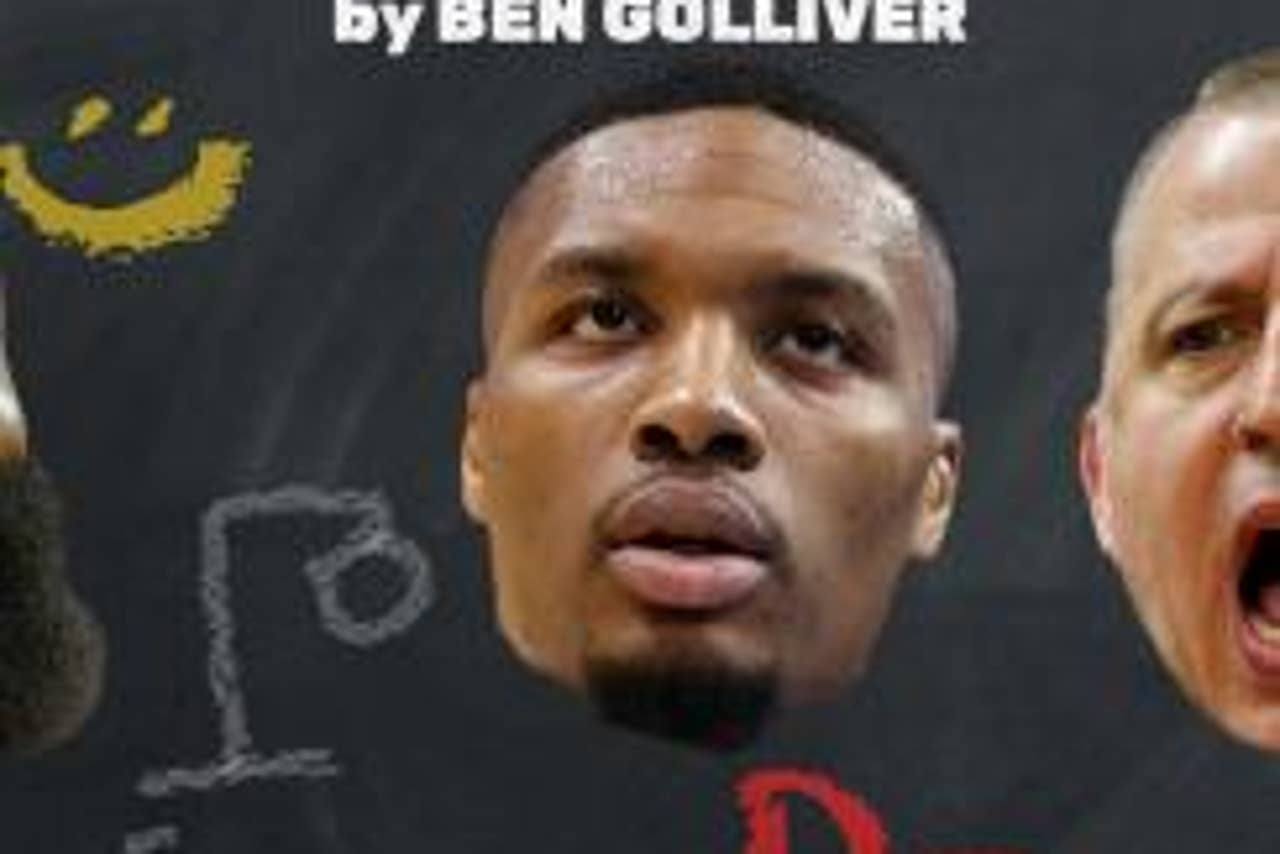 4. Damian Lillard, Blazers: Rip City is left to grumble again over Lillard's second-straight snubbing, but it's easier to make the case against him than for him this time around. Lillard's impressive per-game numbers (26P/6A/5R) are still well behind the West's best backcourt producers, his defense is damaging once again, his three-point shooting is way down, his late-game shot selection is often questionable, he missed five games due to injury, and his team has alternated between "disappointing" and "embarrassing" for most of the year. Some might counter that Anthony Davis and DeMarcus Cousins made the All-Star team despite playing on losing teams, but both boast more impressive stat lines (28P/11R for Davis and 28/10 for Cousins) and far better Real Plus Minus ratings than Lillard. Plus, Davis was selected as a starter.
Not snubbed.
5. LaMarcus Aldridge, Spurs: The best argument in Aldridge's favor was really an argument to show respect for the Spurs. Does it make sense for the No. 1 Warriors to have four All-Stars (Curry, Durant, Green and Thompson) if the No. 2 Spurs only get one (Leonard)? There are a number of counterarguments that, taken together, should be convincing. First, Aldridge's numbers (17.6P/7.1R) lag behind the other players selected. Second, San Antonio's obscene depth and strong second-unit play makes it easier to spread the credit around rather than concentrating it on top players. Third, Aldridge was the recipient of the "Spurs respect vote" last year, so he's not getting screwed repeatedly here. Fourth, and perhaps most importantly, no other team in the West received multiple All-Stars. Had the Jazz or Grizzlies landed a pair of selections, Aldridge might have something to be upset about. As is, he's one of many second options in the West who will get an extended vacation next month.
Not snubbed.
---
---