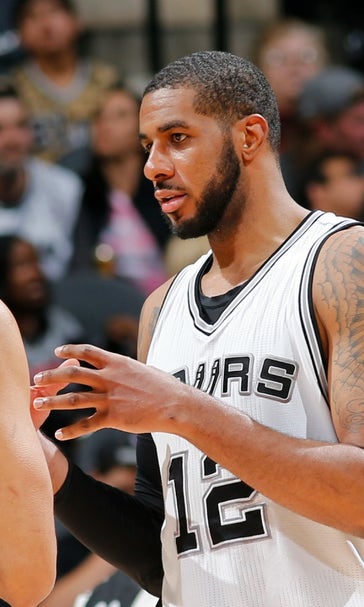 Ranking the San Antonio Spurs playoff roster from 1-14
May 10, 2016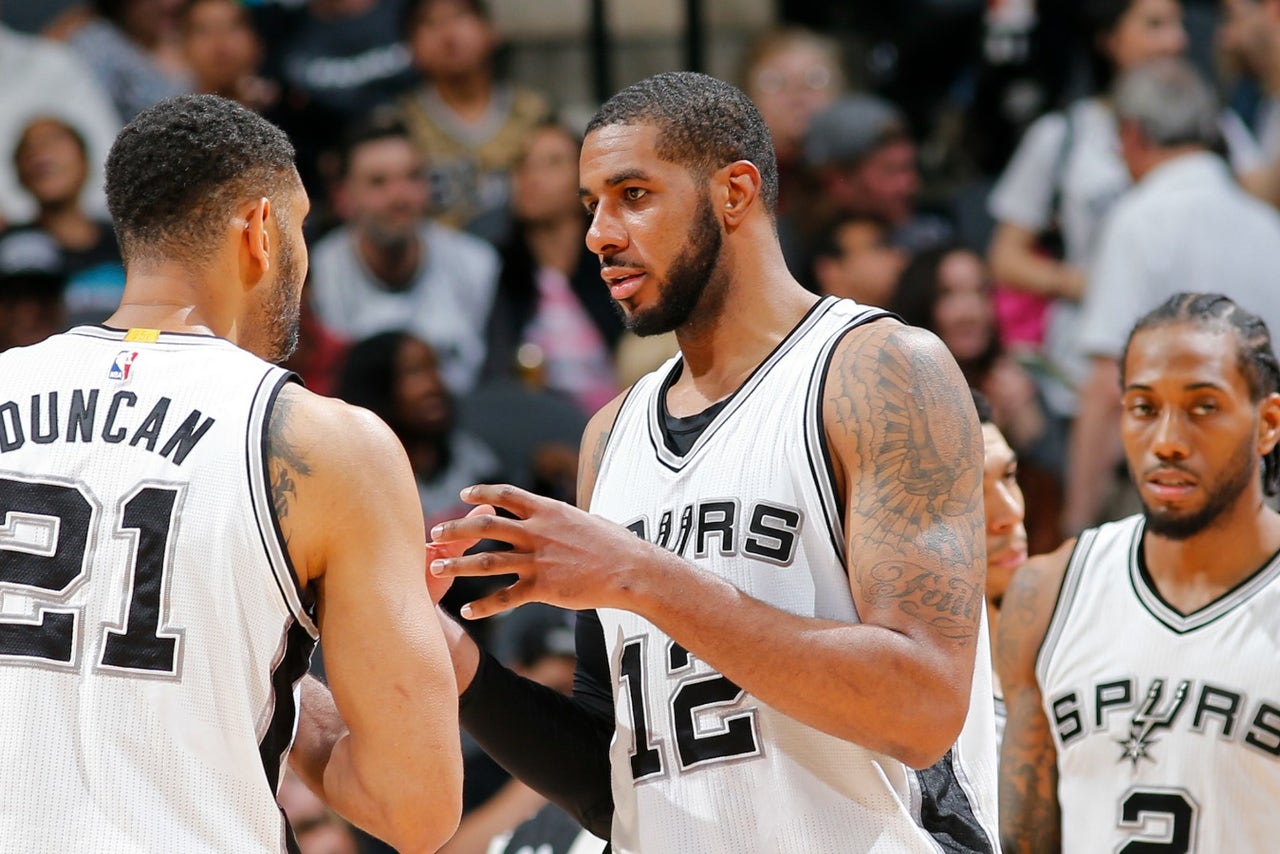 After smashing through Game 1 like a sledgehammer through a windshield, the San Antonio Spurs find themselves tied 2-2 in a surprisingly competitive second-round duel against the Oklahoma City Thunder. 
But there's no real need for concern just yet. The Spurs are grizzled, feisty and smart. Their roster overflows with experience and an unparalleled ability to withstand pressure.  
Based on what they've already accomplished in these playoffs (and what they're capable of doing the rest of the way) let's rank each player on their roster --€" from the 14th man all the way down to their most indispensable player.
It's a damn shame Miller didn't spend the past 10 years as Gregg Popovich's third guard. Imagine all the old-man ingenuity that'd be packed into every Miller-Tim Duncan pick-and-roll. It'd quietly be one of the most unstoppable partnerships in basketball history. So much fun!
Unfortunately, Miller is 39 years old and doesn't figure to play a second of meaningful ball in these playoffs unless Patty Mills and/or Tony Parker suffer serious injuries. Oh well, San Antonio's backcourt insurance plan could definitely be worse. 
No, Martin can't guard a soul. He doesn't really know how to pass, and when the referees don't buy his foul-drawing charades that occur 20 feet from the basket, he's not an NBA player. All that said, defenses still need to respect his outside shot, and the Spurs could have much worse break-in-case-of-emergency spot-up threats on their bench.
Simmons is probably the second most athletic player on the team (think about that for a second), and, because it's the Spurs, there's like a 3.5 percent chance he scores 19 straight points to in Game 7 of the NBA Finals. Who out there doubts this as a virtual certainty?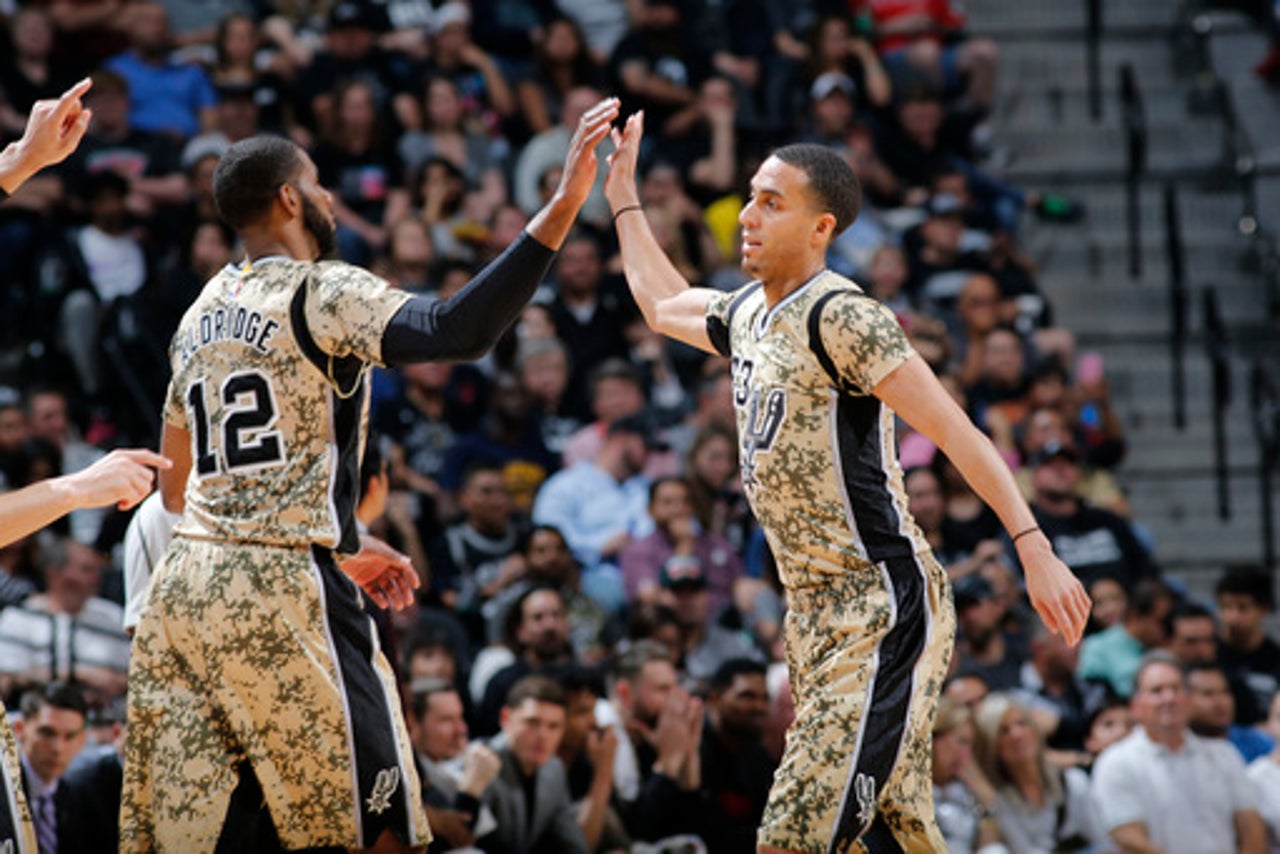 Marjanovic (a restricted free agent this summer) may only spend one season in San Antonio, in small part because he's far too intriguing and talented to waste away on any team's bench. 
Then again, if Duncan retires and every team around the league is scared that A) Marjanovic won't be nearly as effective in a larger role outside of the Spurs' system and/or B) that San Antonio will match any offer sheet that isn't unreasonable, maybe he sticks around and becomes a 15-20 minutes per game player?
In the here and now, Marjanovic isn't a better option than LaMarcus Aldridge, David West, Duncan or Boris Diaw. If several of those guys get hurt or find themselves in foul trouble, he becomes a little more useful. But overall, he struggles to defend in space, doesn't stretch the floor and is a turnover machine. 
Here's a live look at Anderson running a fast break:
The slowest 22-year-old in NBA history hasn't had a great postseason (he's dead last on the team in PER and has a turnover rate that nearly eclipses his usage percentage), but he's a versatile body who can, um, conceivably help at...something. At some point. 
There's reasonable concern surrounding Diaw right now. The Spurs will need more from him going forward if they want to win their sixth championship, but so far he's been unable to show any signs of life as a versatile defender, and he's had zero impact on the glass. (Diaw ranks 10th on the team in rebound percentage.)
San Antonio's at its best when Diaw is fleet of foot, draining outside shots, punishing smaller and/or slower defenders in the post and showing everyone why he's one of the league's most graceful passers. 
This needs to start happening sooner than later.
It'd be cool to see what Mills looks like outside San Antonio's environment as, say, the starting point guard on the New York Knicks. It probably wouldn't work out (Mills' manic energy is best used in small doses), but his ball pressure and outside shot are such a reliable resource where they are.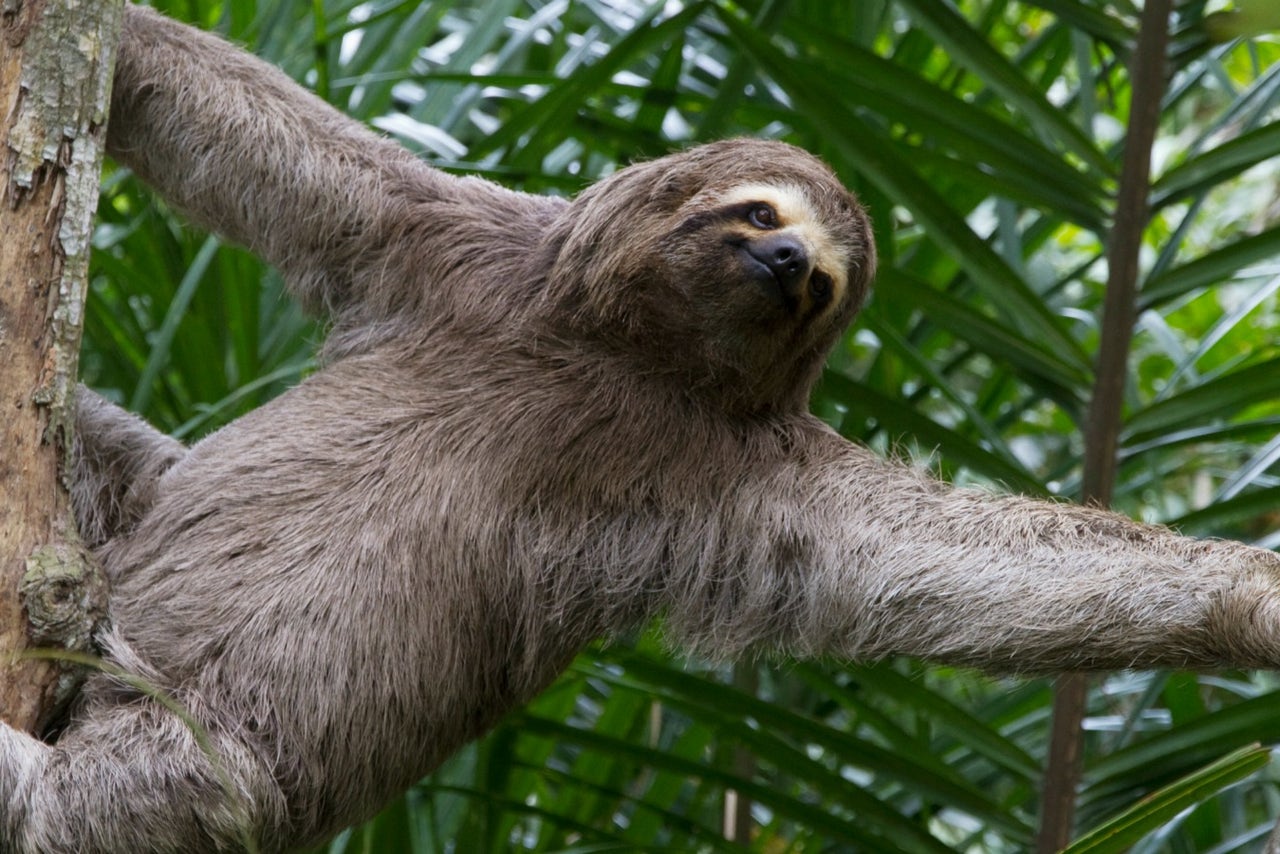 If we were strictly using empirical evidence to guide these rankings, Duncan would be two or three slots lower than he is. But we're not, so Duncan stays at seven. He's really struggled over the past couple weeks, and since Game 1 against the Thunder, Duncan's made only 16.7 percent of his shots, averaging 1.3 points and 4.3 rebounds per game.
To avoid permanent depression, let's quickly move on. 
West nailed a humongous left-handed hook shot to bury Oklahoma City in Game 3, but his reliable mid-range game has disappeared. San Antonio is really hoping that turns around soon, especially if they continue to close games with West on the floor instead of Duncan or Diaw.  
Green's regular season was a nightmare. He shot 37.6 percent from the floor and 33.2 percent from behind the three-point line. If not for reputation, defenders wouldn't pay him any mind in space, which would've severally damaged an offense that leans on two traditional big men and a point guard not known for his outside shot.
Thankfully, Green has found his stroke in the postseason, where he's shooting 48.5 percent beyond the arc while providing solid defense against the likes of Durant and Westbrook. 
If only he didn't totally botch the final play of Game 2 with an unforgivable lob to Patty Mills, he'd be even more appreciated for his contributions in these playoffs.
If this is Ginobili's last ride, well, let's all put our hands together and pray it's not. The man is 37 years old and still looks as spry as ever, forever capable of turning black diamonds into green circles.
He's shooting 43.8 percent behind the three-point line (55.6 percent on catch-and-shoot tries) and trails only LaMarcus Aldridge, Kawhi Leonard and Marjanovic in playoff PER. Ginobili remains uber-efficient in his old age, and gives San Antonio the boost it needs as a trustworthy dual threat off the bench.  
Just when you think Parker was dead and gone, he re-emerges as a sublime offensive threat. He's knocking down a decent number of threes from the corner and slicing into the paint as if the calendar read 2009.
Parker's mid-range game is on point, too, allowing him to still threaten defenses in the pick-and-roll. At 33 years old, he's a solid third option on a team that only needs two. But he'll forever be a defensive liability against the better teams in the league, a weakness that hasn't harmed the Spurs yet, but will likely rear its head if they advance to the conference finals. 
Few players in the world, if any, are more unstoppable than an in-rhythm Aldridge. Whether a hand is in his face or not, the five-time All-Star can efficiently put the ball in the basket from just about anywhere on the floor.
Aldridge transformed San Antonio's offense into a lumbering, iso-heavy attack; sometimes that's not a great thing. But when he's feeling it the Spurs are unbeatable. 
Popovich has only deployed 10 minutes of Aldridge at center beside Leonard at power forward, and it'll be interesting going forward to see just how devastating those lineups can be. Aldridge is seemingly good for 40 points whenever he wants it. 
The runner-up to Steph Curry's unanimous regular-season MVP, Leonard is the best player in the world who's yet to celebrate his 25th birthday. In this postseason, his individual and team defense against the top-heavy Thunder has been invaluable, as are the efficient ways he's putting the ball in the basket.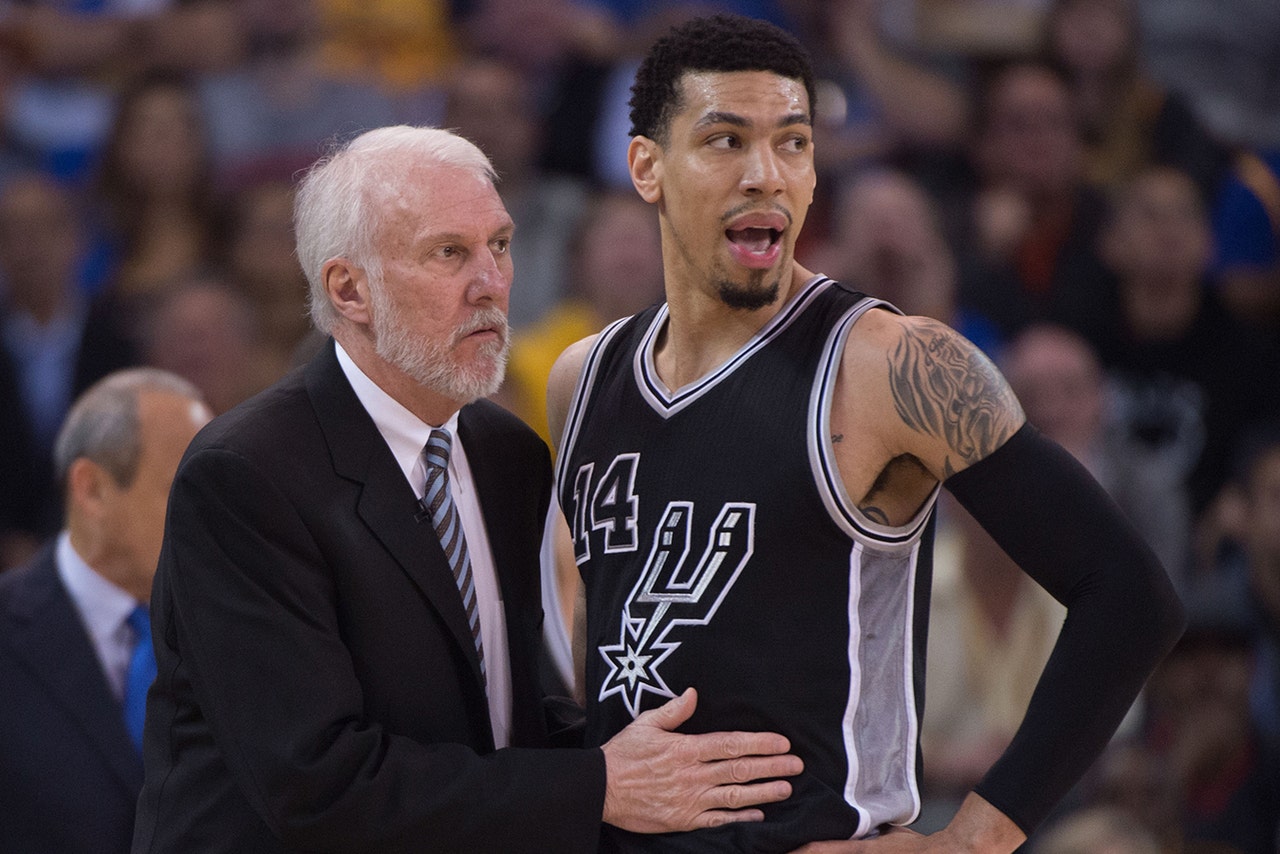 He leads the entire playoffs in PER (29.6) and is averaging 22.1 points, 6.0 rebounds, 2.3 steals and 1.8 blocks per game. His three-point shot is still a poisonous blow dart, and there's a case to be made for Leonard as the best pound-for-pound rebounder alive. 
Nobody else in the league (except Chris Paul, maybe?) can guard the opposing team's best player while also serving as their own squad's number one option. Leonard is incredible.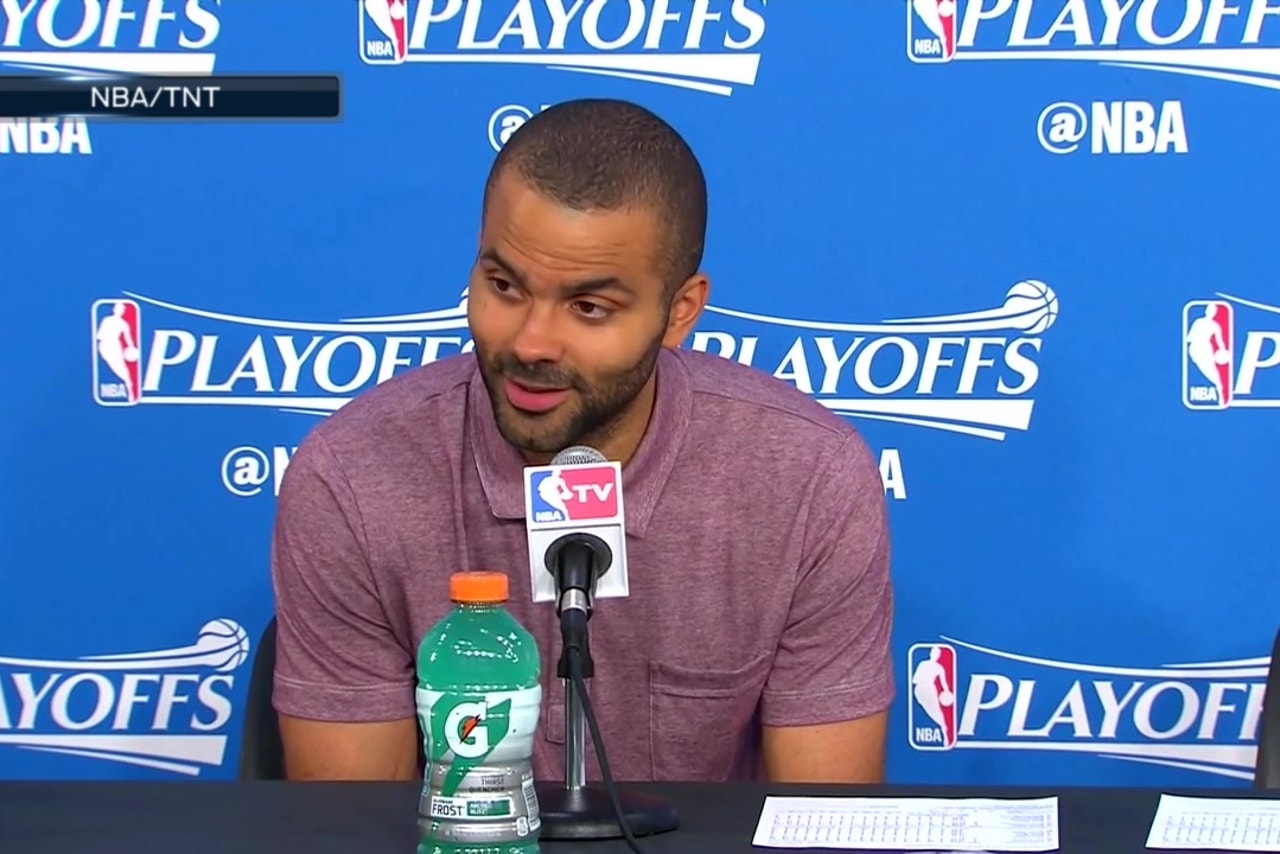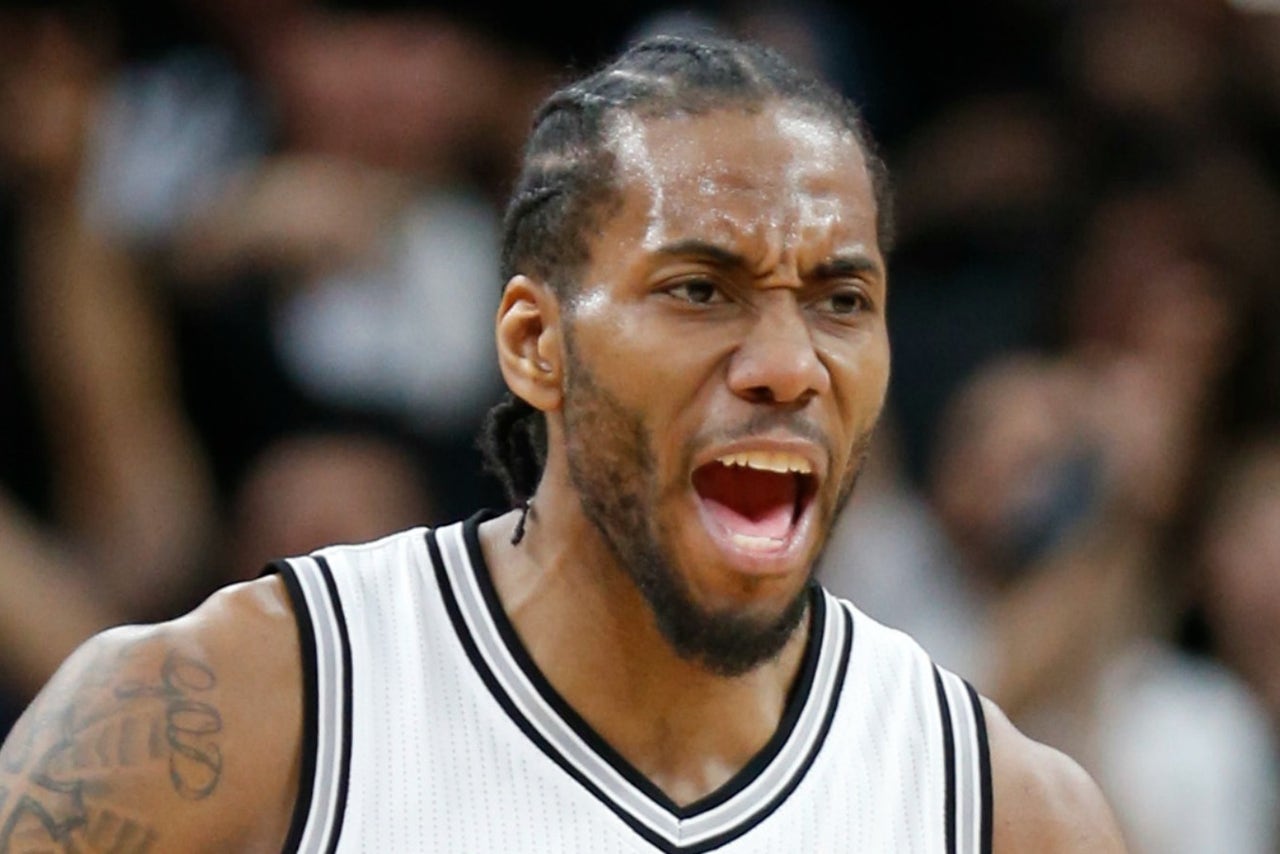 ---
---