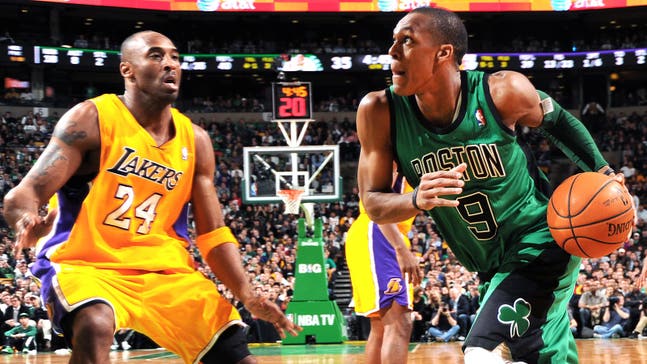 Rajon Rondo on Kobe Bryant friendship: 'I'm friends with a lot of [expletive]'
Published
Mar. 16, 2016 10:41 a.m. ET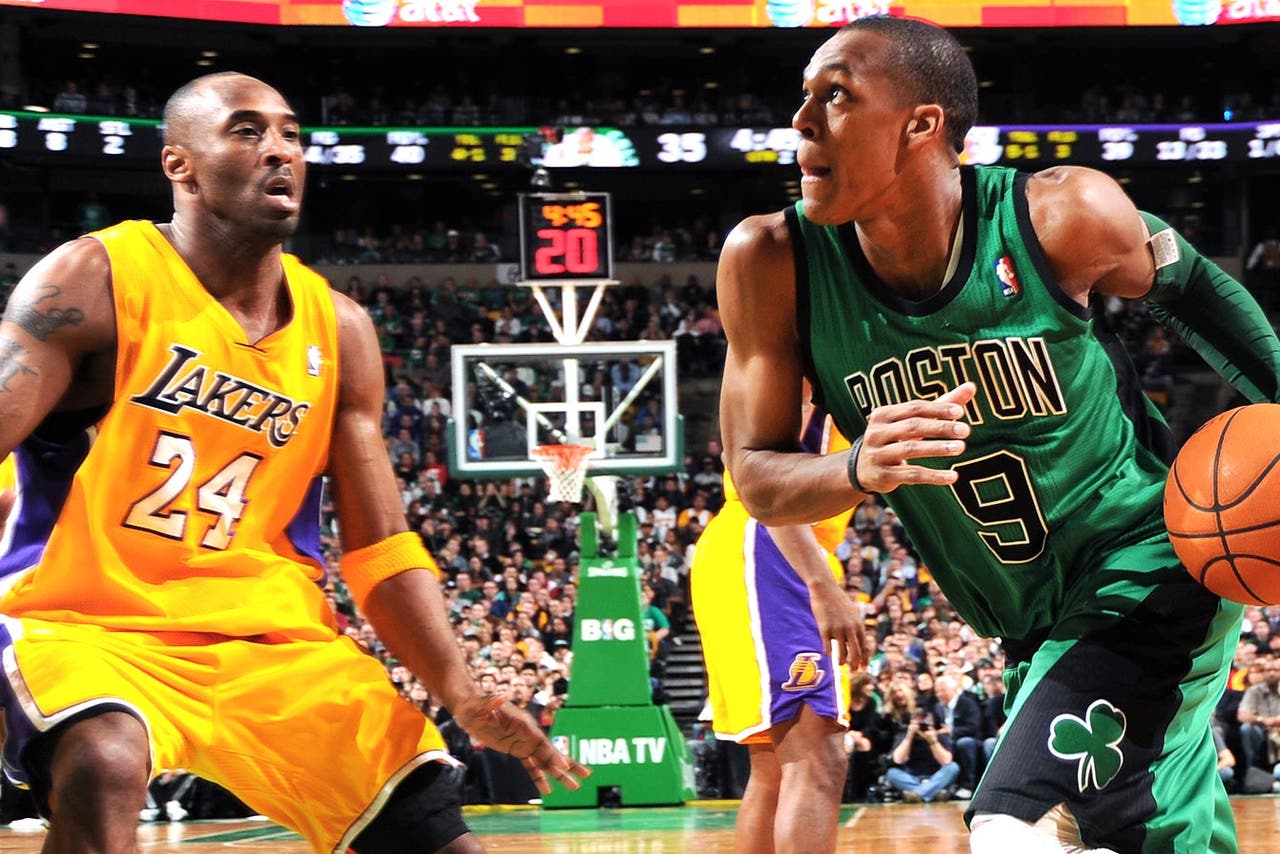 Kobe Bryant and Rajon Rondo are two peas in a pod. Both players see the game in ways 99.9999 percent of the NBA population can't. Both are inherently unlikeable and don't have many friends. Both could not care less what you think of them:
Bryant did not play in Tuesday night's game between his Los Angeles Lakers and Rondo's Sacramento Kings, but afterwards, the mercurial point guard spoke about his rare connection with the retiring icon, and the beautiful memories he'll cherish forever:
Rondo and Bryant's classic battles took place after Kevin Garnett and Ray Allen joined the Boston Celtics in 2007. 
They went head-to-head 10 times in the regular season after that, with Rondo coming out on top six times. More notably, Boston and L.A. played 13 memorable playoff games during that stretch, and each guy walked away with a ring. 
When Rondo was headed towards free agency last season, he and Bryant shared a breakfast that sparked approximately one million rumors. There was hope that they would co-exist as teammates, and that the Lakers could land the All-Star point guard they need. Thankfully, it never happened.
Bryant and Rondo both need the ball in their hands. The 30-year-old can't space the floor, and would be a disastrous fit beside a high-usage volume scorer who prefers isolation. 
But alas, they'll never play on the same team. And they'll never face each other, either. Ever again.
---
---