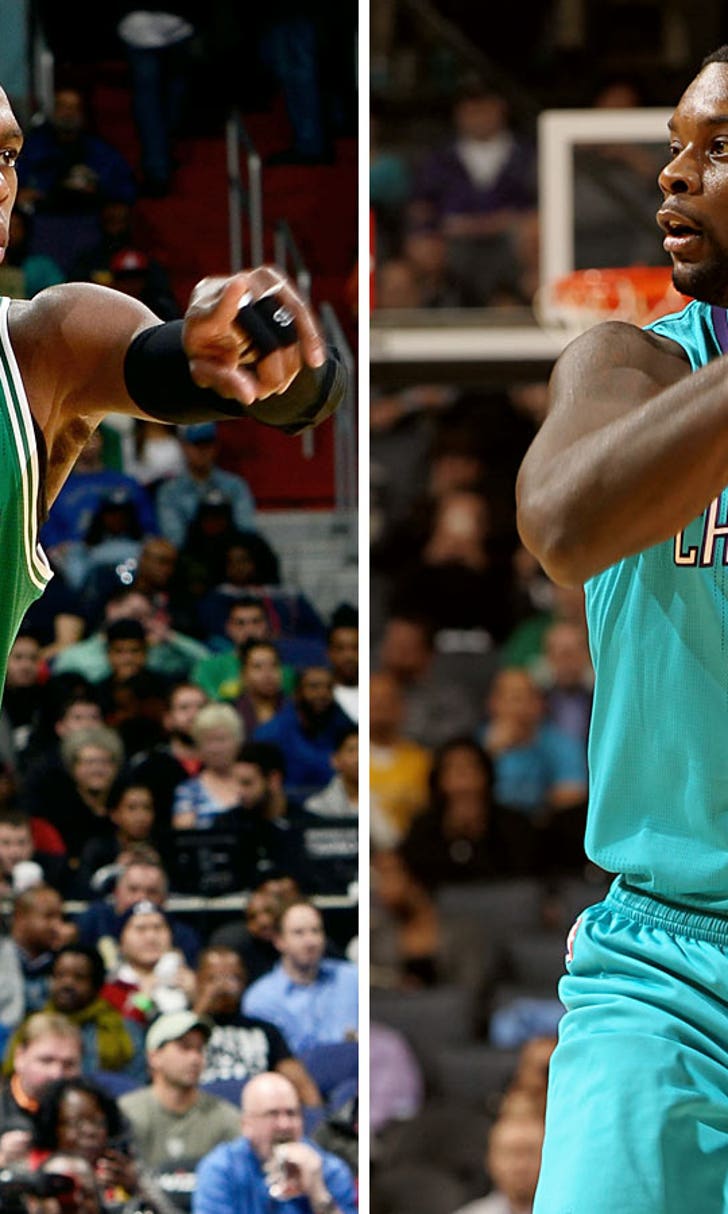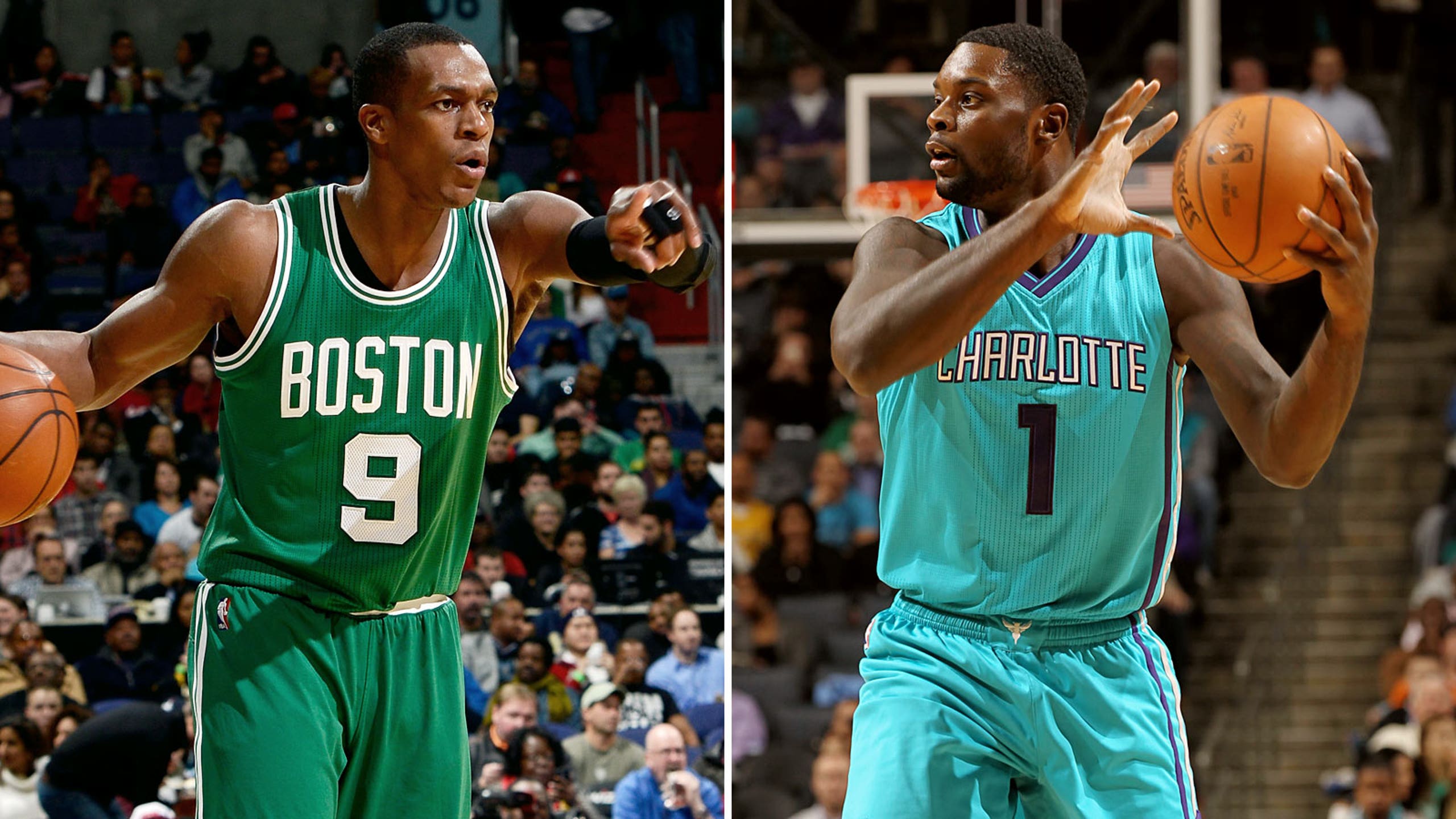 Rajon Rondo elbows Hornets' Lance Stephenson in jaw; says he flopped
BY foxsports • December 11, 2014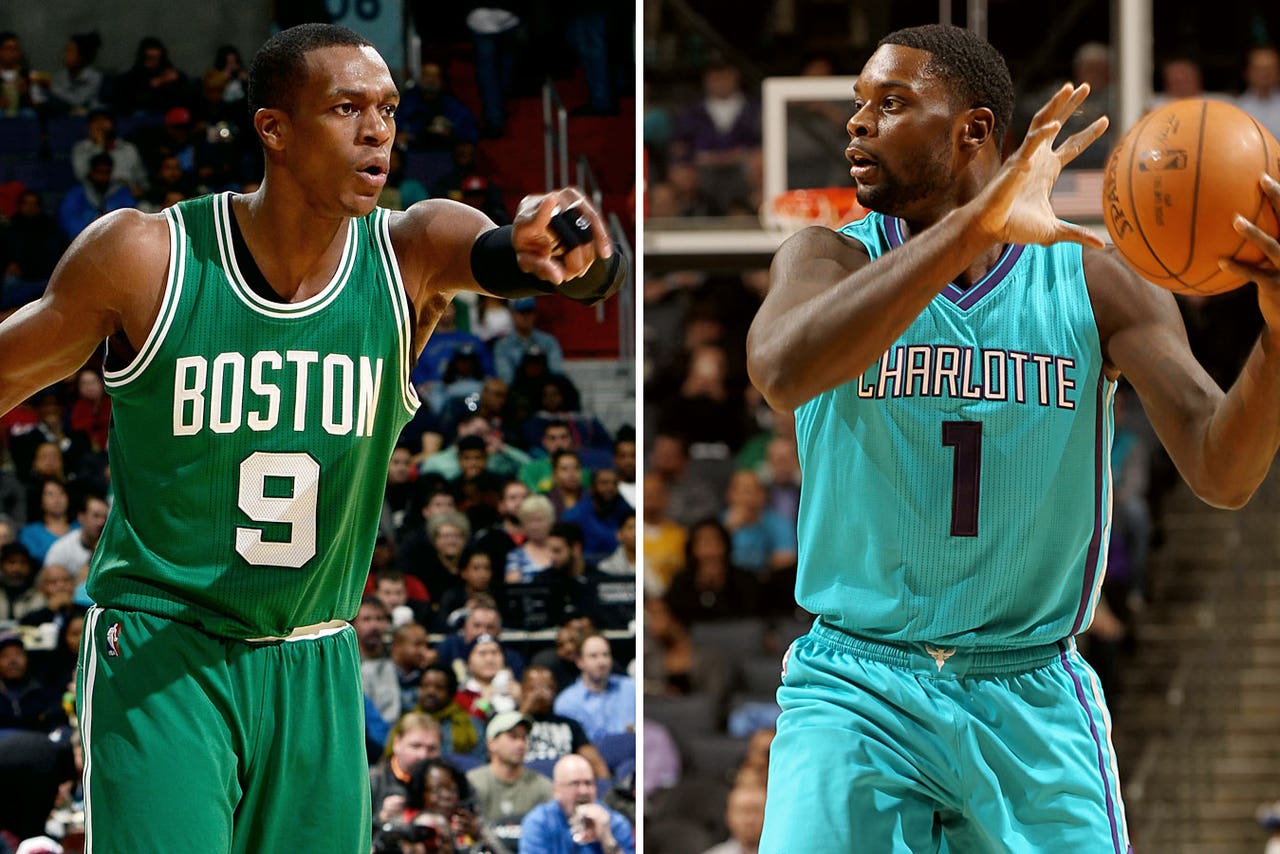 Rajon Rondo found something fishy about his exchange Monday night with Charlotte Hornets guard Lance Stephenson.
Referees hit both Rondo and Stephenson with technical fouls during the third quarter of an eventual 96-87 Hornets win after the former threw an elbow and the latter responded with soft punch to the jaw.
When asked about the incident after the game, the Boston Celtics point guard expressed skepticism that the 6-foot-5, 230-pound Stephenson could be felled by such light contact.
"He weighs about 60 more pounds than me, but that's part of his game," Rondo told reporters, via MassLive.com. "... I am strong. But I don't think I was that strong on that play in particular to knock him down."
Stephenson, of course, has a storied history of embellishment. Some of his best work came just last month, when he slapped himself in the face before crumpling to the floor during a game at Golden State.
Rondo finished with a triple-double (12 points, 10 rebounds, 10 assists) in the loss, his third of the season.
MORE FROM NESN:
Bradley Beal nails game-winning buzzer-beater
Carmelo Anthony threatens to beat up Tim Hardaway Jr.
Sixers' K.J. McDaniels gave fan concussion by blocking shot
---
---