National Basketball Association
National Basketball Association
Pistons 98, Bobcats 81
Published
Jan. 14, 2012 3:36 a.m. ET

The Detroit Pistons got back in the win column Friday night, while the Charlotte Bobcats got a talking to from owner Michael Jordan.
Jonas Jerebko tied a career high with 22 points and the Pistons won the race to three victories Friday night against the Charlotte Bobcats, 98-81 to snap a six-game losing streak.
Both teams entered the game with identical 2-9 records and on lengthy losing streaks.
The Pistons got strong inside play from Jerebko and Greg Monroe, who chipped in with 19 points and nine rebounds. They dominated inside, scoring 50 points in the paint through the first three quarters to open a 78-59 lead.
This one wasn't even close as the Pistons led by 12 at the break and were never challenged in the second half.
Jerebko, from Sweden, tied his previous career high from back in 2009.
''I was trying to take it to the basket and get a couple of easy ones that way instead of just shooting jump shots,'' said Jerebko, who also had nine rebounds. ''I got a couple of easy ones, layups and then the jump shots came after that. We had some glimpses against Milwaukee and tonight I think we had a complete game instead of just half a game and I think it showed on the court.''
Pistons coach Lawrence Frank wouldn't say it was his team's best performance of the season, but called it a step forward.
''There are a couple of different outcomes that happens in a game,'' he said. ''You lose, and you play the right way. You win and play the right way. You lose and don't play the right way, and you win and don't play the right way. I thought we won and we played the right way, with purpose.''
The Pistons got numerous uncontested shots in the middle and made the most of them. When Jerebko and Monroe weren't ripping up the Charlotte interior defense with some nifty passing, Ben Gordon and Brandon Knight were hitting from the outside.
All five starters finished in double digits for the Pistons, including Gordon with 14 points and Knight, who added 13 points and had 10 rebounds.
''My teammates attacked the gap of the zone that created opportunities for me and I was able to knock them down,'' Knight said. ''Players like (Damien) Wilkins and (Rodney) Stuckey that created certain opportunities for me, those shots wouldn't have gone in or I wouldn't have been able to take them.''
The Bobcats have lost six straight, prompting Jordan to meet with his players in a closed-door session inside the locker room for about five minutes after the game.
''He just came in the locker room and said we have to play better than that,'' said Bobcats forward Boris Diaw, who has been held to a combined three points in his last two games. ''(He said) that Detroit is not a team that's better than us, and tonight they did play better than us. We have to find a way to win.''
That's easier said than done for a Bobcats team light on talent and heavy on youth.
Coach Paul Silas was again critical of his players' toughness after getting outrebounded 46-34.
''Well, I saw a team that dominated us inside,'' Silas said. ''Points in the paint, like 52, I think, to 36. That's kind of the game right there. We've got to have more toughness and we didn't tonight. It's just not a good sign for us.''
When asked how you teach toughness, Silas seemed a loss for words, but hinted that changes could be coming in the future if he doesn't see improvement.
''I think it's engrained in you,'' Silas said. ''I can talk about it as much as I want to but if a player is not tough, there's nothing I can really do. You know, you've just got to seek out the players that are and that are willing to take the hit and are willing to hit back, that kind of thing and you go forward with that.''
Byron Mullens led Charlotte with 18 points, the eighth time in 10 games he's reached double digits. Mullens remains one of the few bright spots for the Bobcats, who continue to struggle with their shooting and rebounding with veteran leader Corey Maggette still out with a strained hamstring.
Kemba Walker had 16 points and D.J. Augustin had 13 assists for Charlotte.
It was the Bobcats' fourth game in five days and they looked like a very lethargic team. They'll complete a back-to-back-to-back Saturday night against Golden State.
The Pistons host the Warriors on Sunday.
NOTES: Jerebko had struggled with foul trouble in recent games with 14 fouls in four games, but it wasn't a problem against the Bobcats. ... The Pistons hit 7 of 14 3-point attempts, while the Bobcats made just 1 of 8. ... Diaw attempted a free throw for the first time in nine games, over 200 game minutes. ... The Bobcats have by far the league's worst point differential, losing by an average of 13 points per game. ... Augustin came within one of tying a career high for assists.
---
---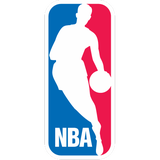 Get more from National Basketball Association
Follow your favorites to get information about games, news and more
---