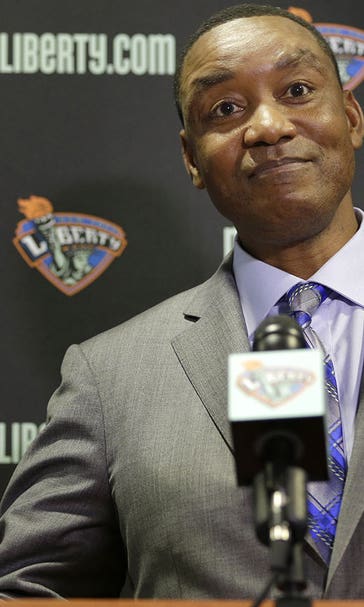 Photo arises of Isiah Thomas with purported gang leader
BY foxsports • January 8, 2016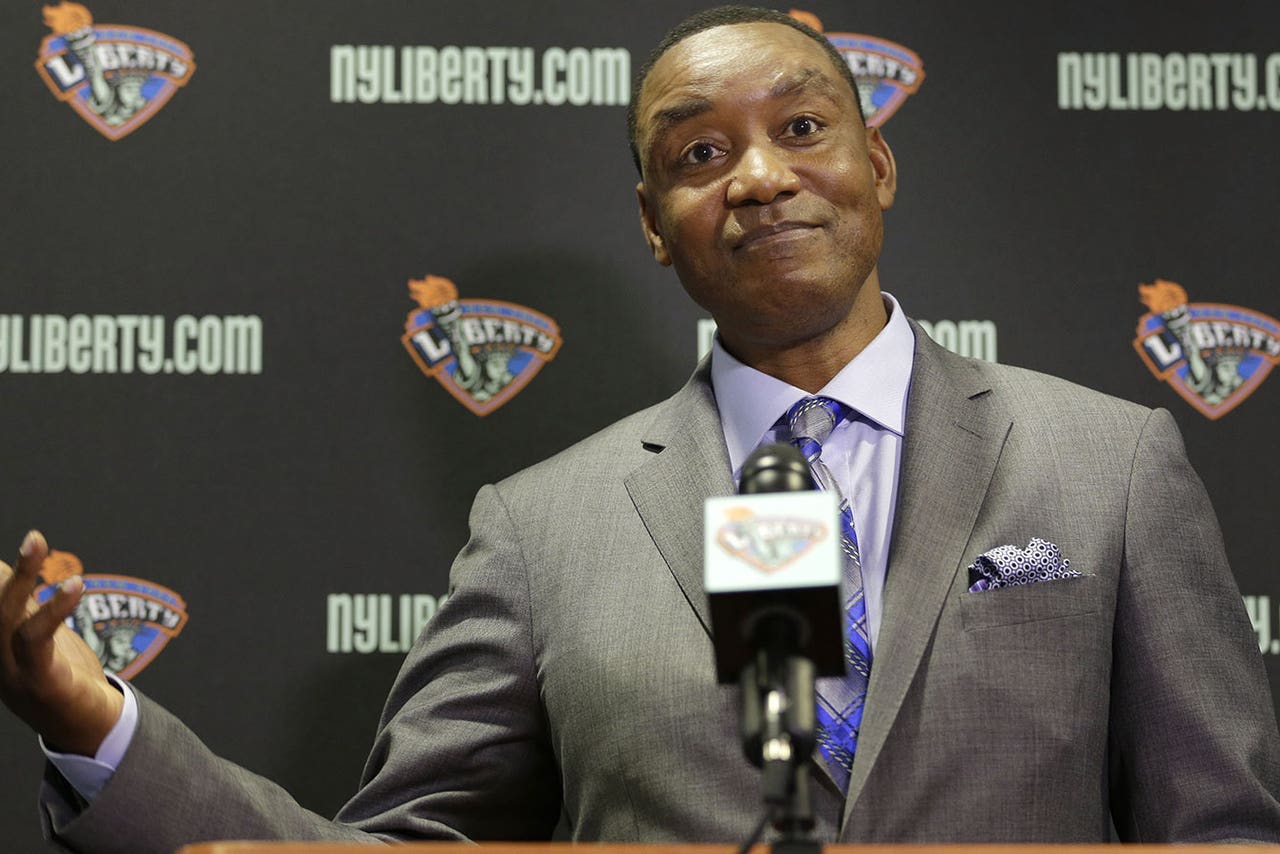 Isiah Thomas has found himself in some sticky situations throughout his professional career and personal life. Now, there's another one.
During a hearing regarding Larry Pagett, alleged to be a leader of the Eight Trey Crips, a photo reportedly taken in December 2014 surfaced of Pagett alongside the NBA Hall of Famer.
From the New York Daily News:
"That's Isiah Thomas the basketball player," FBI special agent Christopher Campbell testified when the photo was displayed on several video monitors by a prosecutor at the violation of supervised release hearing for Larry Pagett in Brooklyn Federal Court.

The photo is accompanied by the partial caption, "The big homeboy Isiah Thomas was in the function wit tha…" and the rest of the text is not visible. The posting is dated Dec.Larry Pagett 11, 2014. [sic]

Pagett's lawyer Lisa Scolari said she had no information about the origin of the photo, and declined further comment.
In the photograph, Thomas is seen wearing a button-down shirt and sitting down next to Pagett who is pointing at him as both men look into the camera.
The paper reported authorities are seeking to connect Pagett to a slaying in a hookah bar that led to acts of revenge. One of those incidents may have included the slaying last Sept. 7 of an aide to New York Gov. Andrew Cuomo.
Thomas, in the past, has actually made somewhat of a name for himself working philanthropically to reduce gang violence, especially in his hometown of Chicago. He is currently president of the New York Liberty of the WNBA as well as an NBA analyst for Turner Sports.
---
---