National Basketball Association
National Basketball Association
Perkins changing NBA balance of power
Published
Apr. 10, 2011 1:00 a.m. ET

It is to Kendrick Perkins' everlasting credit that he didn't try to weasel out of a remark as silly, intemperate and incorrect as calling Pau Gasol "soft."
"That was just my opinion from past battles we've had in the playoffs," he drawled. "There wasn't nothing that I said that was out of character, or anything that was too crazy. I just spoke my mind."
Nor had anyone from the Oklahoma City Thunder ask him to tone it down. "They didn't say nothing," Perkins said. "So it must've been fine with them."
For the record, Gasol finished with 26 points and four rebounds Sunday night. Perkins' line in the box score was two points, five rebounds. And as it ended — the Lakers' fifth straight defeat, a 120-106 loss at home to their most formidable opponent in the West — Perkins might have been surrounded by the biggest-ever media horde for a guy who had scored a single basket. Then, again, despite scoring 24 points less than the man he called soft, he was without question the man of the hour.
Perkins is among the few guys you absolutely cannot judge by the numbers. "He's a great team defender," said Kobe Bryant, with whom Perkins traded shoves in the first half. "I've always said he was the best low-post defender in the league."
The Boston Celtics, embarrassed earlier in the day by the Miami Heat, would tell you the same thing. Hence, Boston's precipitous decline and the Thunder's newfound, playoff-ready confidence share cause and effect. The Feb. 24 trade of Perkins changed the balance of power in both the Eastern and Western conferences.
Boston merely has repeated the mistake made in successive seasons by Cleveland, Phoenix and Miami: They believed they could count on Shaquille O'Neal come playoff time. In losing to Miami, the Celtics have dropped 10 of their past 19. They were outrebounded 42-26, including 15-3 on the offensive glass. And, though Miami doesn't have too much on the low blocks, Boston was outscored by 18 in the paint.
"The guys on the Celtics, that whole organization was great to me," Perkins said. "I never wish anything bad on them. I want them to win . . . This whole game I wasn't thinking about nothing that happened in the past with the Celtics. I was thinking about what we got going on in O-K-C."
Oklahoma City is 12-3 with Perkins. He might be the only guy in the league who can change a team by averaging a double-single, a little better than six points and eight rebounds a night. As Phil Jackson astutely noted before the game, Perkins' presence frees Serge Ibaka, who finished with 15 points Sunday night.
More than that, though, are virtues that can't be quantified. With Kevin Durant and Russell Westbrook, the Thunder already had talent. The Lakers knew that last year. Now the Thunder have something else, and much of it begins with Perkins. "We like what he brings to our team," Thunder coach Scott Brooks said. "Toughness and championship experience."
The Lakers have 55 wins with games against San Antonio on Tuesday and Sacramento on Wednesday. The Thunder have 54 with games tonight in Sacramento and at home Wednesday against Milwaukee. In other words, the Thunder have to be feeling pretty good about themselves.
"We've gotten older and better," said Westbrook, who had 26 points. "It definitely showed tonight."
Oklahoma City had lost eight straight regular-season games at Staples Center. The Thunder don't win a game like Sunday's last year, or even last month. Westbrook controlled the tempo, playing like a point guard, not just a great athlete. Durant scored 31 points without taking a single bad shot. But it was really team defense, Perkins' forte, that won the game.
"That fourth-quarter defense was as good as we could have played," Brooks said after the Thunder limited the Lakers to 16 points. The Lakers scored five points in the last 4:36, and their big men, Gasol and Andrew Bynum, combined for just four points in the quarter.
"This is your job," Perkins said. "You got to back it up."
It's worth reminding you that Bryant and Perkins got into a shoving match. "It happens," said Perkins, who had to sit out last year's Celtics-Lakers Game 7 with a torn up knee. "Guys get tangled up."
Actually, it was more of a Perkins headlock. "A great observation," Bryant sneered after the game.
The fans didn't like it, of course. But it was just fine with Perkins.
"If you're getting booed," he said, "you must be doing something right."
---
---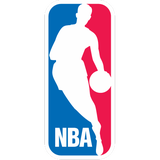 Get more from National Basketball Association
Follow your favorites to get information about games, news and more
---