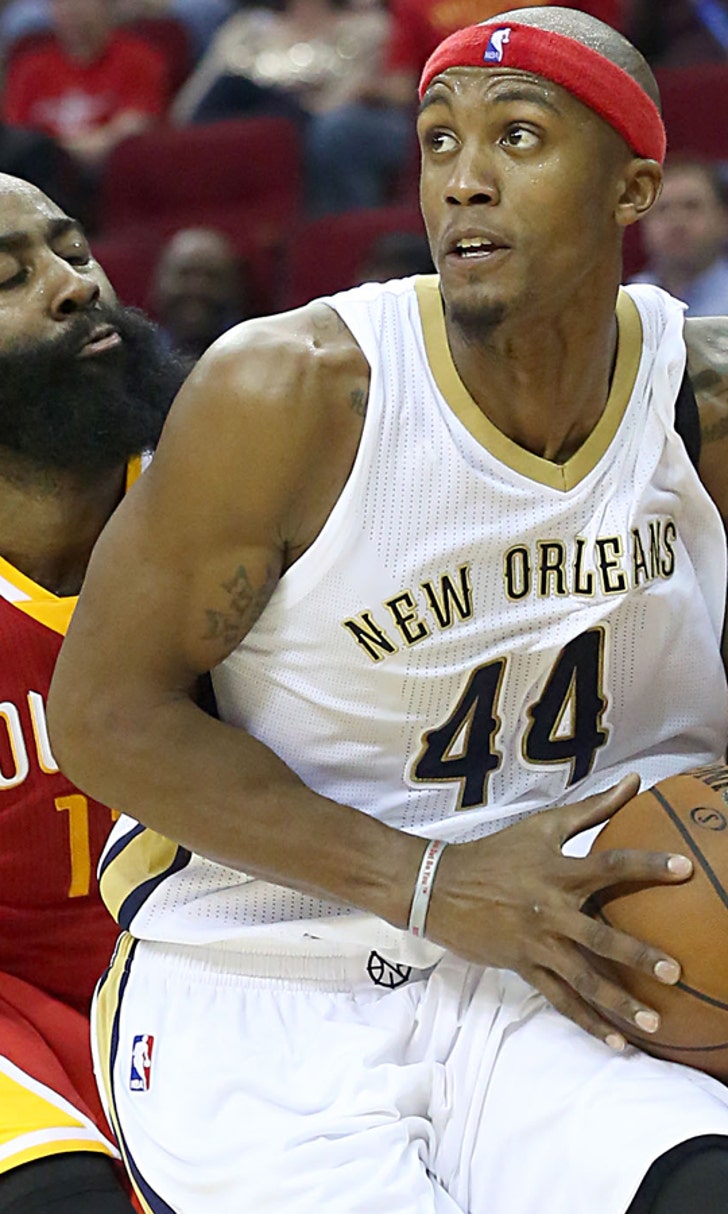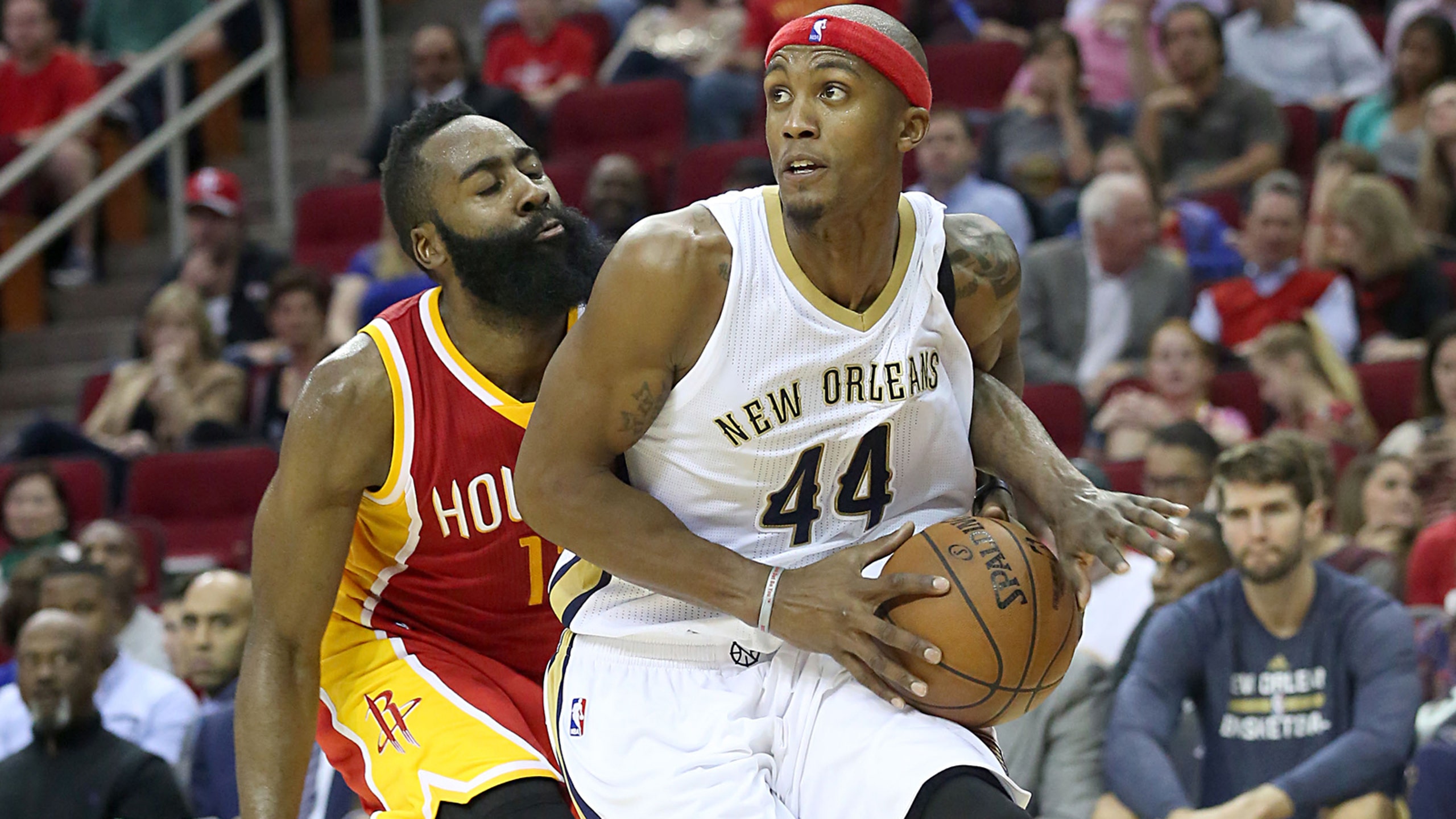 Pelicans' Dante Cunningham talks team bonding, group chats
BY foxsports • July 31, 2015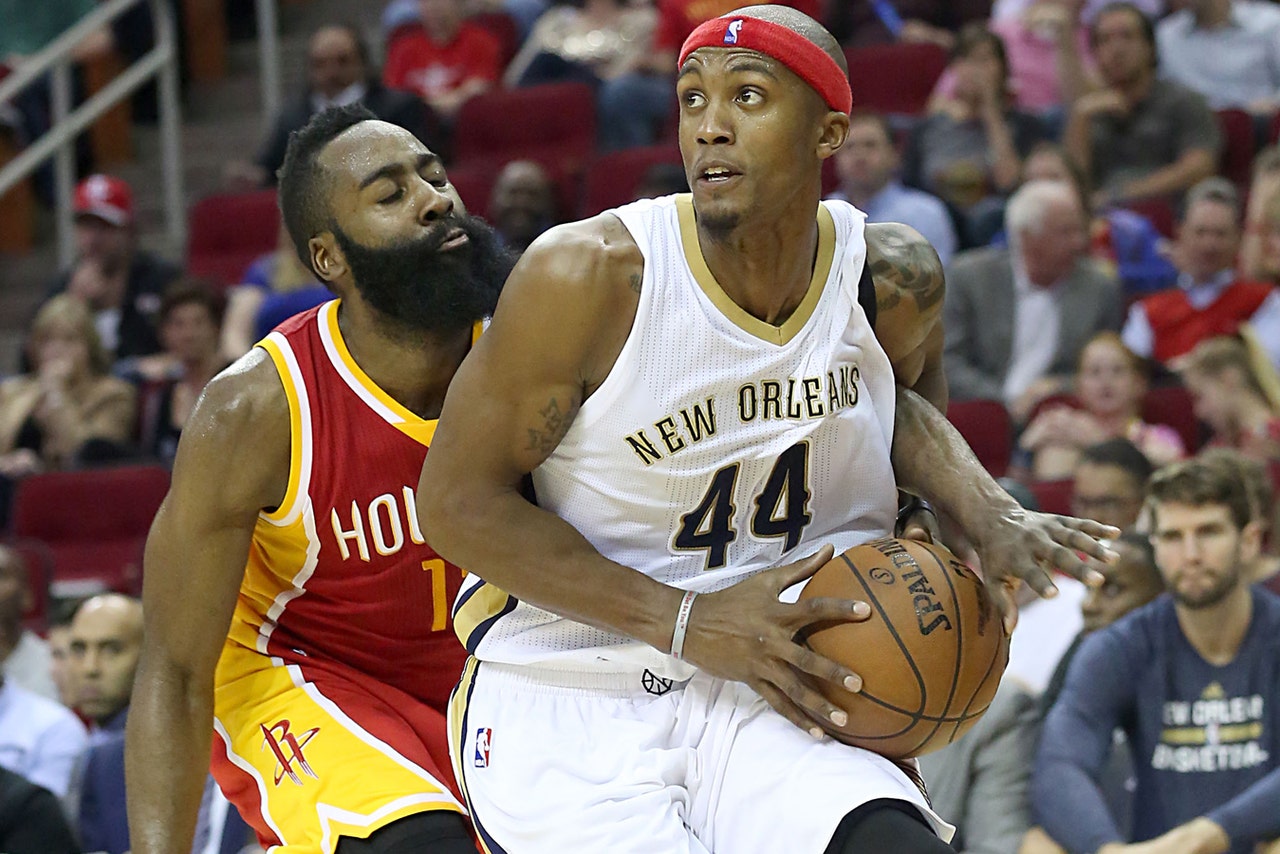 It's generally considered rude to let your cell phone constantly interrupt a meal with another person. But New Orleans Pelicans forward Dante Cunningham probably couldn't help himself during an interview with Jim Eichenhofer of the team's official site.
Eichenhofer reports the reason for the steady barrage of messages on Cunningham's phone during the interview was a group chat to which Cunningham belongs -- along with the rest of his Pelicans teammates:
"'It's kind of funny – we're all in a group chat right now, actually," Cunningham responded, when asked if he'd recently talked to any of his teammates. 'We've been poking at each other most of the summer.'"
"It's great being with the guys, on and off the court," he added. "We have a lot of team functions that we kind of automatically just gravitate toward each other, and end up at one person's house, or at one location to have a great dinner. That's what makes a team that much better. One of the first things they did when I came in was to sit down and have a dinner so I could meet everyone. That's how a team is and it's great having that kind of group of guys."
As much as any player would appreciate the camaraderie, Cunningham might be even more appreciative. It wasn't long ago that he was fighting to clear his name from charges that were later dropped, fighting just to get another chance in the NBA. Now, he's on a team with one of the best rising stars in the league, fresh off a playoff appearance, with a new coach who seems perfect for the franchise.
In other words, there's a lot for Cunningham and his teammates to talk about, whether they're all hanging out or just shooting emojis back and forth. And it's just a matter of time before they're back on the court.
(h/t NBA.com)
---
---