Chicago Bulls
Chicago Bulls
Pelicans aim to end skid after Bulls halt losing streak
Published
Nov. 7, 2018 1:32 p.m. ET
The Chicago Bulls got a much-needed victory on Monday night.
They'll try to prevent the New Orleans Pelicans from doing the same when they visit Wednesday night.
The Bulls ended a four-game losing streak with a 116-115 win in double overtime over the Knicks in New York.
"Our guys needed to get a close one," Chicago coach Fred Hoiberg told his team's official website. "We needed our guys to get a little confidence.
"We had a lot of miscues (19 turnovers), but we needed a big stop and we got it (at the end of regulation and the first overtime). The guys hung tough and they stuck together. We found a way to get the win."
The Pelicans were unable to get any wins during a five-game road trip that concluded with a 122-116 loss at Oklahoma City on Monday night. They'll try to snap a six-game losing streak, which followed a 4-0 start, against the Bulls.
"Guys, we've got 72 games left," New Orleans coach Alvin Gentry said. "We're disappointed in a road trip like this -- in the West, you don't want to have any kind of losing streak -- but we're going to stay at an even keel. We're going to compete at a high level, get better and correct the mistakes."
The Pelicans had trouble with turnovers throughout the road trip, which starting point guard Elford Payton missed because of an ankle injury.
"I still think it's a game-time decision," Gentry told NOLA.com after practice Tuesday. "I would say we'd be leaning towards him not playing, to be totally honest with you. I didn't see enough today. I would say he's questionable."
Against Oklahoma City, New Orleans committed 21 turnovers, leading to 28 Thunder points. The Pelicans committed 10 in the third quarter and couldn't catch up even after Thunder all-star guard Russell Westbrook left the game for good after sustaining an ankle injury.
Julius Randle led the Pelicans with 26 points and eight rebounds in 28 minutes. He made all 10 of his shots from the field, including two 3-pointers, and all four free throws.
All-star forward Anthony Davis (elbow) and reserve forward Darius Miller (thigh) also have missed time with injuries, but both are back.
Davis, though, seems to be affected by the injury. In the four games before the injury, he averaged 27.3 points, 13.3 rebounds, 4.8 assists, 3.8 blocks and 2.5 steals and shot 52.1 percent from the field.
In the three games, he has played with the elbow injury. Davis has averaged 18.0 points, 9.3 rebounds, 3.7 assists, 2.3 blocks and 0.7 steals and shot 36.7 percent from the field.
Miller had nine points as he made 3 of 4 3-pointers against the Thunder.
"You can see what he means to our team from the standpoint of spacing, and the floor spread," Gentry said, "but we're going to be fine. I just believe we have to get ourselves back to where we have our team, and we've got all healthy guys, we've got our rotation and we can keep guys in the role we anticipate them being in, and when we do that we'll be OK."
Chicago has had injuries too, facing the Knicks without Lauri Markkanen (elbow), Kris Dunn (knee), Bobby Portis (knee) and Denzel Valentine (ankle). They're all expected to miss Wednesday's game.
In their absence, Zach LaVine scored a career-high 41 points and made the winning free throw with two-tenths of a second left.
"At the end of the day, I am going to do what I do to help us get a win," LaVine told the Bulls' website. "I've worked hard to get to the next level.
"I am going to attack. I had some costly turnovers I have to clean up, but at the end of the day I did what I had to do."
---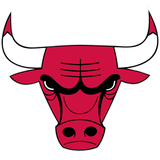 Get more from Chicago Bulls
Follow your favorites to get information about games, news and more
---