National Basketball Association
National Basketball Association
Paul's layup wins it for Clippers
Published
Apr. 11, 2012 1:00 a.m. ET

Blake Griffin's last visit to his hometown resulted in one of the most forgettable games of a young career that's already been filled with highlights.
Chris Paul sent him out as a winner this time.
Paul scored 31 points, including the game-winning shot on a layup with 8.8 seconds left, and the Los Angeles Clippers beat the Oklahoma City Thunder 100-98 on Wednesday night to stay in position for home-court advantage in the first round of the playoffs.
''For me to come back and be able to play in front of family and friends is always fun,'' said Griffin, who was born and raised in Oklahoma City and played college ball at Oklahoma.
''But most importantly we're looking to get wins and this is a tough place to play and I'm proud of the way my teammates played and we dug out a win.''
The Clippers needed the win to hang on to fourth place in the Western Conference standings. Fifth-place Memphis, which beat L.A. on Monday night, remains a half-game behind the Clippers after beating Phoenix 104-93 Wednesday night.
Griffin had lost his first three NBA games in his hometown, getting a career-low seven points in a 114-91 blowout loss last month. In that game, the Thunder's Kendrick Perkins set the tone by hitting Griffin in the face on a first-quarter foul that also earned him a technical.
On Wednesday night, Griffin had 16 points, 12 rebounds and seven assists and provided some highlight material, most notably a right-handed slam over Ibaka midway through the third quarter. He flirted with his second career triple-double before failing to register an assist in the fourth quarter.
But that's when Paul, playing on the court where he once starred with the relocated New Orleans Hornets, was at his best.
Paul's right-handed runner during a 15-4 run tied it at 80 before he came out for a brief rest, and Randy Foye's 3-pointer from the right side with 8:35 remaining put L.A. ahead 85-84. It was the first lead for the Clippers since it was 6-5 in the opening 4 minutes.
Paul also had a tiebreaking 3-pointer and a floater along the lane to give L.A. a five-point lead and then the 6-foot point guard restored that edge by tipping in his own miss a few trips later.
After Durant's 3-pointer tied it at 98 with 32 seconds left, Paul drained the shot clock before coming up with the decisive basket - the ball rattling around the rim before falling through.
He got past Thunder defensive specialist Thabo Sefolosha and squeezed the ball onto the rim past the league's leading shot blocker, Serge Ibaka, to put L.A. ahead.
''That's the reason he's the best down the stretch. He takes over games,'' Griffin said. ''For that to be our guy, and he has the ball in his hands a lot, it just works out perfectly.''
Paul had 24 points in the second half, including 11 in the final quarter.
''We just got lazy in the second half,'' said Thunder guard James Harden, who had 17 points off the bench. ''We didn't come out with that aggression like we did in the first half to really control him, and he took advantage of it.''
Kevin Durant missed a 3-pointer that could have won it, hitting the back rim on a shot over Clippers center DeAndre Jordan from the left wing.
''He was playing off me a little and it got clogged up,'' Durant said. ''I didn't want to risk a turnover, so I shot it.''
Durant led Oklahoma City with 22 points and Russell Westbrook scored 20. The West-leading Thunder (42-16) have lost four of their last six games and are one game ahead of second-place San Antonio. The Spurs (40-16) have the same number of losses and would win the tiebreaker against Oklahoma City for the No. 1 seed.
The Thunder also fell two games behind idle Chicago (44-14) for the best record in the NBA.
''You're going to have to win games in the playoffs, no matter who you play. We're not worried about that,'' Harden said. ''We just want to close these remaining games out and then go from there.''
Durant was 7-for-21 and Westbrook 3-for-14 as both Oklahoma City All-Stars struggled from the field. The rest of the Thunder roster was 21-for-41, for 51 percent.
''You know, we missed some good shots. I can't complain,'' coach Scott Brooks said. ''There's going to be nights you miss your shots. Kevin's not going to miss that many shots. Russell's not going to miss that many shots.''
Los Angeles won for the ninth time in its last 11 games - all without top reserve Mo Williams, who is out with a sprained left big toe. That run followed a stretch when the Clippers lost 12 of 19.
''I'm proud of the way we've bounced back as a team through a lot of adversity and a lot of negative talk,'' Griffin said. ''Everybody's just kind of batted it to the side and won ballgames.''
Notes: A portion of the profits from sales of the sneakers Durant debuted during the game will support the N7 Fund, which awards grants to Native American and Aboriginal grassroots sport and fitness programs for youth. Paul wore dark green sneakers as part of the NBA's Green Week. ... Country singer Toby Keith attended the game and sat next to former Oklahoma basketball player Kevin Bookout. ... The teams play again Monday night at Staples Center.
---
---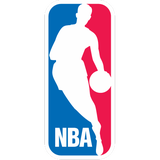 Get more from National Basketball Association
Follow your favorites to get information about games, news and more
---