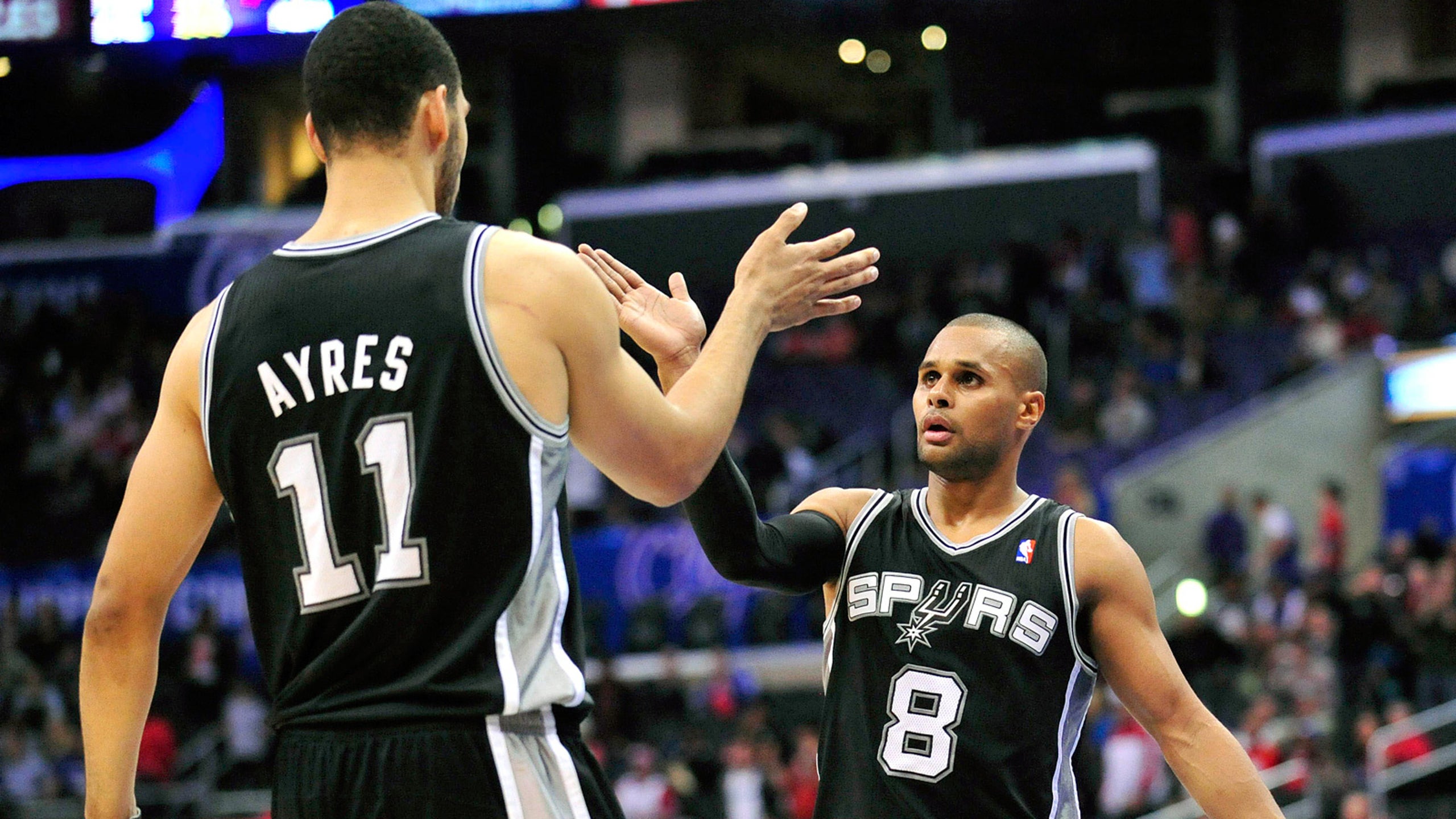 Patty Mills steps up, leads Parker-less Spurs to win over Clippers
BY foxsports • February 19, 2014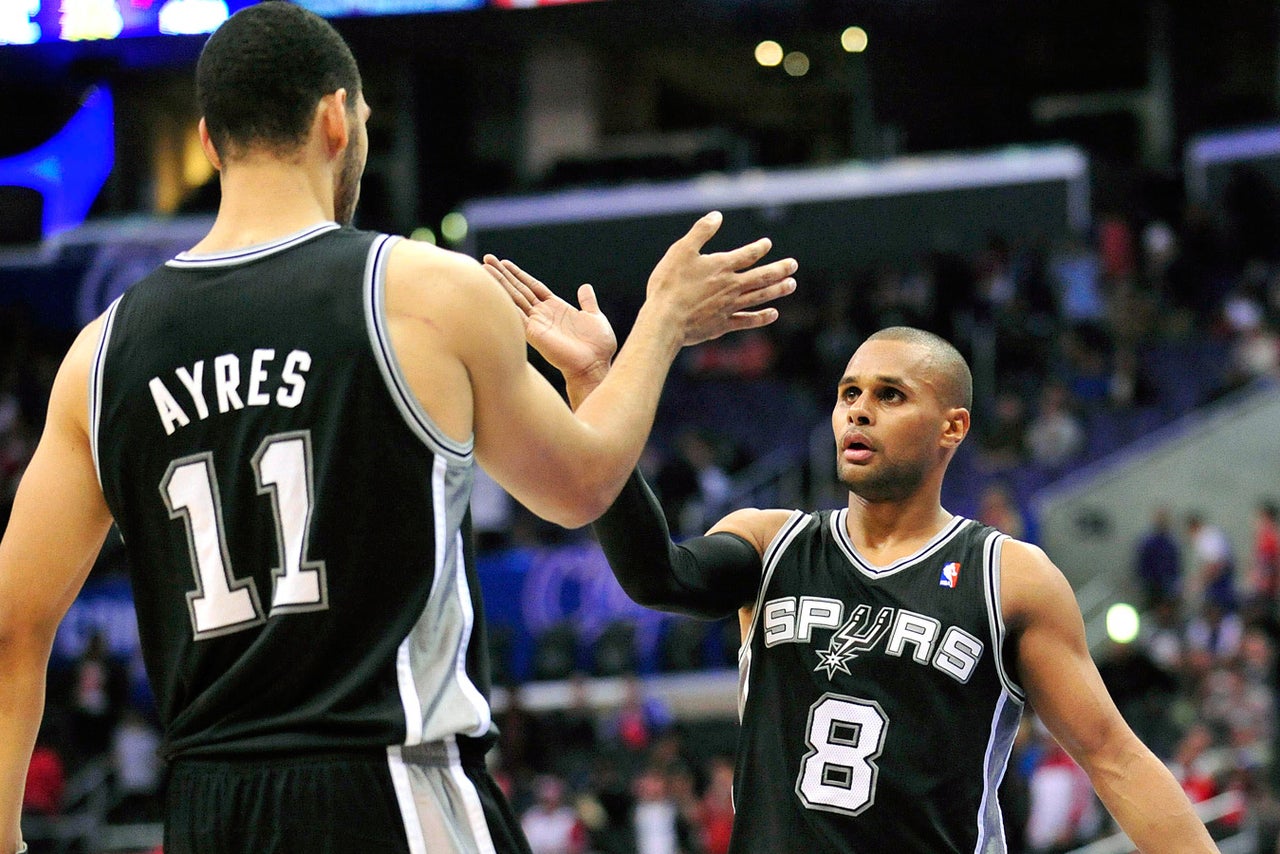 LOS ANGELES (AP) — The short-handed San Antonio Spurs have been playing slightly better than .500 ball against teams with winning records, so they needed a huge lift from somebody Tuesday night in a matchup of division leaders.
They got one from Patty Mills, who scored 16 of his 25 points in the fourth quarter as the Spurs charged out of the All-Star break with a 113-103 victory over the Los Angeles Clippers. San Antonio is a league-best 21-7 away from home, poised to extend its NBA record for consecutive winning seasons on the road to 17.
"Down a couple of guys, not being able to practice yesterday, and to be able to come in here and put together a 48-minute performance like this was great for us," said Tim Duncan, who had 19 points and 13 rebounds during a foul-plagued 38 minutes. "It was a big win for us, especially on the road against a very good ballclub."
The Spurs played without six-time All-Star Tony Parker, who will be sidelined "for the foreseeable future" because of numerous aches and pains (including a bruised shin, groin strain and lower back spasms), coach Gregg Popovich said.
The 13-year veteran point guard, who played 11 minutes in Sunday's All-Star game, is the Spurs' leading scorer and their only player averaging at least 30 minutes.
"We're just trying to get him healthy," Duncan said. "I mean, players being healthy is so underrated. When people play through things and they aren't 100 percent, the season becomes a grind. So we want to be 100 percent so that down the stretch and in the playoffs, when we ask him to do all that we need him to do, he's ready to go and carry that load on his shoulders."
Blake Griffin had 35 points and 12 rebounds, Jamal Crawford scored 25 and DeAndre Jordan grabbed 18 rebounds for the Clippers, who ended a run of five consecutive home games that began with a four-point loss to two-time defending champion Miami.
"We've got a lot of work to do to get where the Spurs are and accomplish what they've accomplished," Griffin said. "They kind of have the model of the NBA and how you want to run things. Guys can be sitting out with injuries, and it doesn't matter. Other guys are going to come in and do exactly what they're supposed to. It's impressive."
Corey Joseph started for the 13th time this season and had seven points in Parker's place. Backup shooting guard Manu Ginobili returned to the lineup and scored nine points in 14 minutes after missing eight games since Jan. 28 because of tightness in his left hamstring. But center Tiago Splitter was sidelined for the fourth straight game with a bruised right shin, and forward Kawhi Leonard missed his 12th in a row due to a broken bone in his right hand.
All those injuries have presented a stiff challenge for the Southwest Division leaders, who are 8-7 since a five-game winning streak last month. They lead the Clippers by three games for the second-best record in the Western Conference and have two games left on their nine-game rodeo road trip.
The Spurs, who came in leading the NBA in 3-point shooting at 39.1 percent, took a 73-69 lead when Marco Belinelli drained one from in front of the San Antonio bench with 3:18 left in the third quarter.
Duncan picked up his fourth foul less than 2 minutes later, but the Clippers never could regain the lead as Mills scored 11 consecutive Spurs points during a 2:26 span to help San Antonio build a 93-81 cushion with 8:46 to play.
"He was great for us," Duncan said. "That fourth quarter, he really took over for that 5 minutes and gave us the lead that we needed. We were struggling trying to find points and keep the pressure on them, and he just completely took the ballgame over."
Duncan got his fifth foul with 7:03 left, but Popovich kept him in there and the two-time MVP responded with a short hook shot and a 15-footer before Mills added a 3-pointer for a 102-92 lead with 4:35 remaining.
"I think my fourth and fifth ones were not very smart. I didn't realize where I was, foul-wise, and I kind of got myself in trouble there," Duncan said. "But they weren't able to take advantage of it, luckily, and we all played through it after Pop left me in there."
NOTES: Griffin is averaging 35.3 points over his last six games and has scored at least 25 in each of the past nine. ... The Clippers have dropped their first game following the All-Star break in each of the last six years, including a 26-point loss to the Spurs last season. ... The Spurs are 29-1 when leading after three quarters. Their only loss came on Jan. 17, when Portland turned a one-point deficit into a 109-100 victory. ... Clippers F J.J. Redick missed his fifth straight game with a sore right hip.
---
---