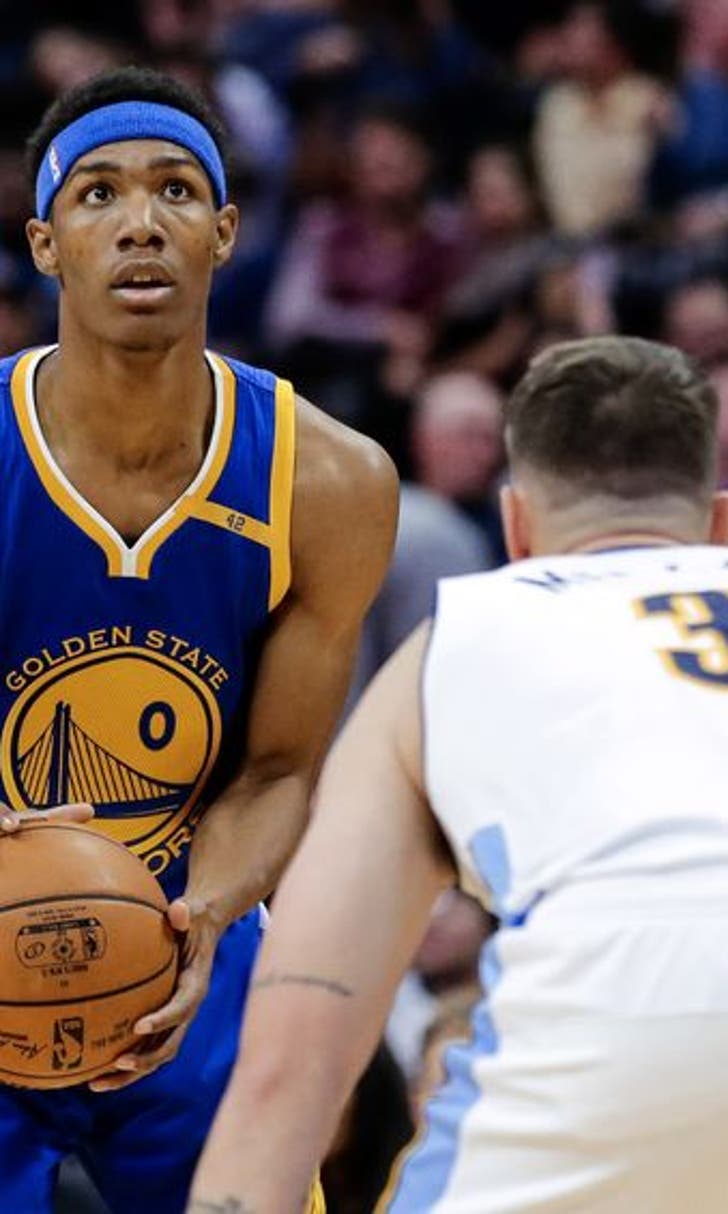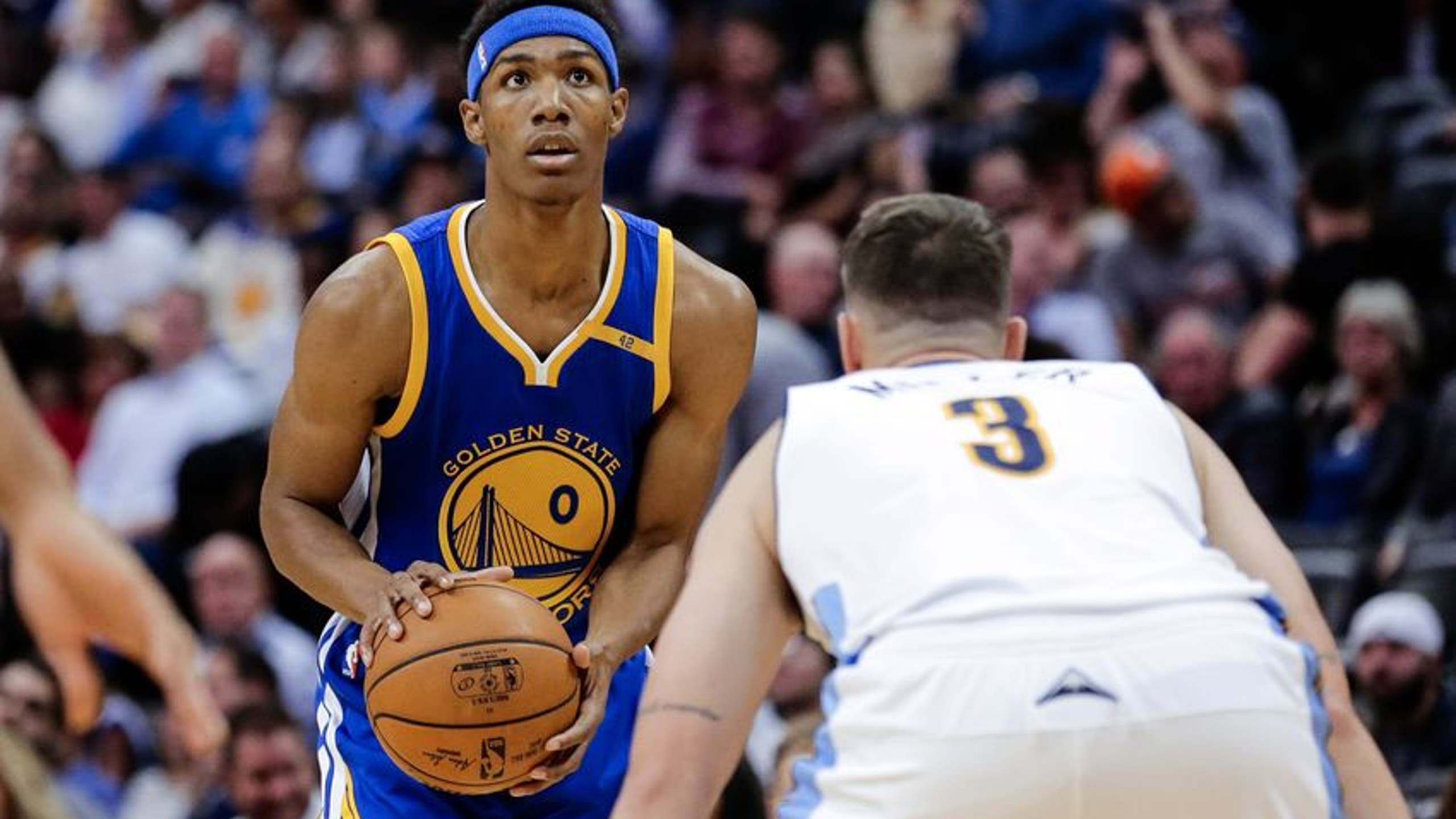 Patrick McCaw Excited to Play with Damian Jones, Happy for Ian Clark
BY Fansided and Angelo Mendoza/FanSided via Blue Man Hoop • December 29, 2016
Patrick McCaw of the Golden State Warriors discusses his recent assignment to the Santa Cruz Warriors.
SANTA CRUZ, Calif. — Patrick McCaw is on assignment with the Santa Cruz Warriors Thursday night against the Northern Arizona Suns, and fans are excited to see what the 6-foot-7 guard is going to bring to the D-League Dubs.
McCaw arrived on assignment from the Golden State Warriors Thursday morning for shootaround with Santa Cruz. Having just found out about his assignment the day prior, McCaw has little information on how long his assignment will be and whether fans will see him Santa Cruz more often.
He does, however, have a couple points of familiarity here in Surf City. Santa Cruz Warriors head coach Casey Hill spoke to Sea Dubs broadcaster Kevin Danna prior to the game and mentioned that a lot of what Santa Cruz runs is similar to Golden State, and therefore McCaw has had no problem fitting in to what they do.
McCaw affirmed the notion of him fitting in seamlessly.
"He's telling the truth – Coach Casey – it's just like Golden State: same plays, same types of sets…not as advanced, but I still know the sets based off what the Warriors do," said McCaw.
"It's like a miniature form of what the Warriors do…."
And of course, Damian Jones is on assignment from Golden State alongside McCaw. McCaw expressed pregame how he was looking forward to finally playing with Jones, who's been up and down between Oakland and Santa Cruz constantly on assignment.
"I'm excited to play with Damian (Jones) first and foremost….And just play with the guys – Elgin (Cook), Scott (Wood), Cam (Jones) – all those guys were on the preseason team so we got a little relationship there. It's gonna be fun."
Just as Connor Letourneau of the San Francisco Chronicle wrote early Thursday morning, Steve Kerr explained that McCaw's lack of playing time with Golden State isn't so much a product of McCaw being a rookie, but rather because Ian Clark has played so well so early on in the season.
Clark — who averages 7.2 points off the bench on 52.8 percent shooting — has unfortunately eaten into McCaw's minutes, but the 21-year-old rookie holds no hard feelings for the guy above him in the rotation.
"[Ian's] doing great," said McCaw. "I have nothing but high praise for him and what he's doing for the team, coming off the bench and providing a spark. He's a great guy, great friend, we always talk and communicate. And it's great to see him doing what he's doing."
More from Blue Man Hoop
This article originally appeared on
---
---