National Basketball Association
National Basketball Association
Pacers beat Tunder despite Durant's 44
Published
Apr. 6, 2012 1:00 a.m. ET

The Indiana Pacers faced Kevin Durant's best effort and held on.
Durant scored 44 points, but Danny Granger had 13 of his 26 points in the fourth quarter to help the Pacers beat the Oklahoma City Thunder 103-98 on Friday night for their fourth straight win.
Durant, the NBA's No. 2 scorer, posted his second-best scoring total of the season. It was the most a player has scored against the Pacers this season.
''He's probably the top offensive player in the NBA,'' Granger said. ''They've got him at 6-10, but he's really 7 feet. You can't get to his jump shot, and he's got crossovers and stuff that a guy his size isn't supposed to have. He's tough to defend. He got a lot of points, but we got the win.''
Roy Hibbert had 21 points and 12 rebounds, David West scored 14 points and Paul George added eight points and a career-high 16 rebounds for the Pacers (34-21), who have won eight of 10.
The Pacers felt it was an important to beat one of the top teams in the Western Conference so close to playoff time. Indiana is 1 1/2 games ahead of the Atlanta Hawks for the No. 3 seed in the Eastern Conference.
''They're fighting for a No. 1 seed,'' Granger said. ''We're fighting for a seed in our conference. That wasn't a game that either team could afford to lose and we came out on top, so I think that says a lot about us as a team and the steps that we're taking.''
Oklahoma City wasted an outstanding effort by Durant, who made 15 of 24 field goals and 11 of 13 free throws.
The Thunder, second in the league with 103 points per game, have scored fewer than 100 in four straight games. Russell Westbrook had 21 points, 11 rebounds and nine assists, but he shot 7 for 23 from the field as the Thunder lost their third consecutive game.
''You can't panic,'' Durant said. ''Three in a row is tough, especially late in the season, but you can't panic. We played hard all three games, and we came back in this one.''
Oklahoma City cut a 24-point deficit to 10 in the fourth quarter, but a step-back jumper by Granger with Durant in his face gave Indiana a 94-82 lead with 3:21 remaining and forced the Thunder to call a timeout.
Oklahoma kept rallying as Durant was fouled on a dunk, and he made the free throw to cut Indiana's lead to 96-91 with 1:08 to go.
Kendrick Perkins trimmed Indiana's lead to 97-93 on a reverse layup with 37 seconds left, but Darren Collison's jumper from near the free throw line with 16 seconds remaining and time running out on the shot clock gave Indiana a cushion.
Westbrook banked in a 3-pointer with 5.5 seconds left to cut Indiana's lead to 101-98. Granger made two free throws with 4.7 seconds left to seal the Pacers' win.
''It's one of those situations where you try so hard a certain amount of times and just can't seem to get over the hump,'' Oklahoma City guard James Harden said. ''But we shouldn't have put ourselves in that situation to begin with.''
Hibbert's tip for a long putback gave the Pacers a 56-41 lead late in the second quarter, prompting Indiana's crowd to stand for the final 15 seconds of the half. The Pacers shot 54 percent before the break and held Oklahoma City to 42 percent. Hibbert had 16 points in the first half, matching Durant. Westbrook scored three points on 1-for-8 shooting before the break.
Indiana continued its strong shooting early in the second half. A bucket by West gave Indiana a 64-43 lead. Three mid-range jumpers by Granger fueled a stretch that pushed the advantage to 72-48 and forced Oklahoma City to call timeout. The Thunder missed five of six shots to start the second half.
The Thunder chipped away late in the third quarter, trimming Indiana's lead to 75-61 at the end of the period. The Pacers shot 7 for 26 from the field in the third quarter, but they never lost confidence.
''We're resourceful,'' Hibbert said. ''We're a different team than we have been in the past. We grind out wins. We don't crack like we used to at the end of games.''
The Pacers earned Oklahoma City's respect.
''They have a great team,'' Durant said. ''They can stack up against anybody. They have inside, outside presence. They have a lot of weapons. They're going to be tough in the East. We got a taste of it tonight.''
NOTES: Indiana shot 55 percent in the first quarter to lead 32-20. ... Hibbert had four blocks in the first quarter and Oklahoma City's Serge Ibaka had three. Ibaka finished with seven blocks. ... Indiana went on a 12-0 run to take a 35-20 lead early in the second quarter. ... George had 10 rebounds in the first half, matching his career high. ... Indiana had a sellout crowd of 18,165 for just the fifth time this season.
---
---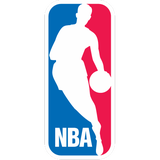 Get more from National Basketball Association
Follow your favorites to get information about games, news and more
---