National Basketball Association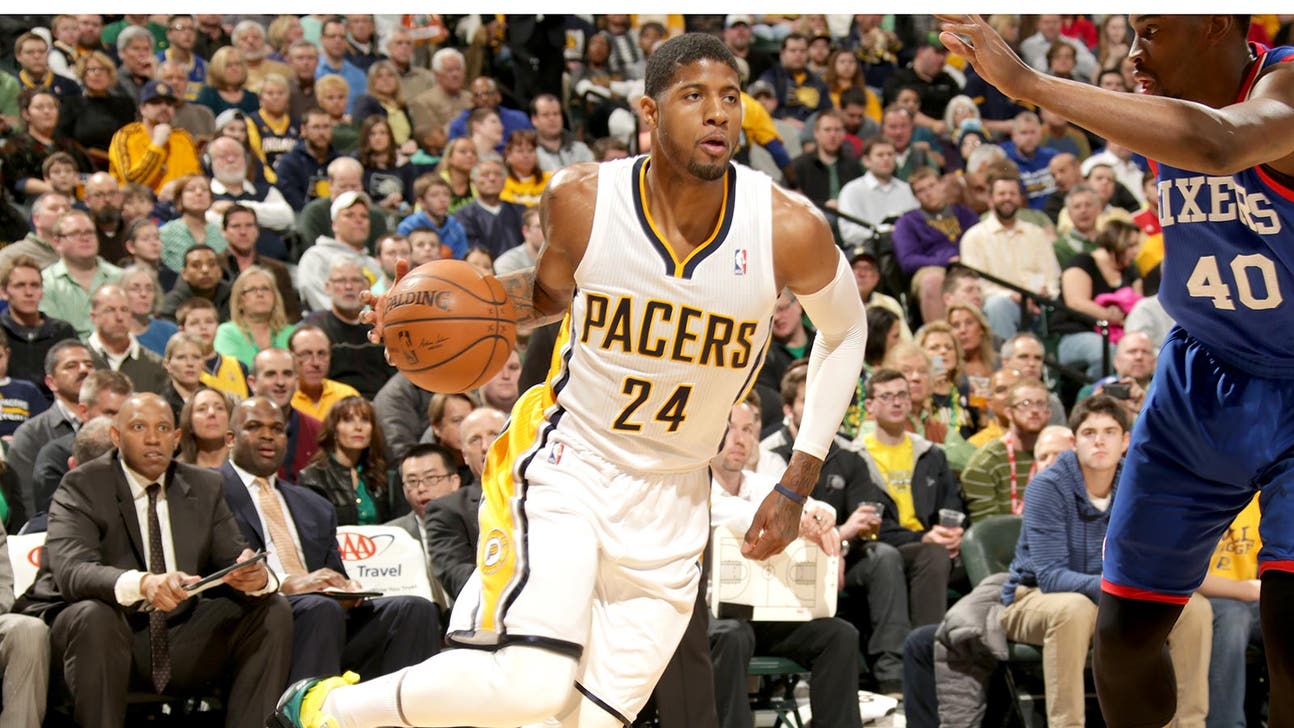 National Basketball Association
Pacers beat 76ers, who set franchise record with 21st straight loss
Published
Mar. 17, 2014 9:54 p.m. ET

After Philadelphia's latest loss gave the 76ers their longest skid in franchise history, coach Brett Brown insisted he doesn't dwell on the streak.
Lance Stephenson scored 25 points and the Indiana Pacers rallied from an early deficit to beat Philadelphia 99-90 on Monday night, handing the 76ers their 21st straight loss.
''It's hard because of a competitive thing, but in relation to worrying about a record, we don't live in that world,'' Brown said. ''I don't bring that to that locker room once. I don't mention it to them, I don't think about it often - (but) you can't help but be aware of it.''
Philadelphia eclipsed its previous mark of 20 straight losses during the 1972-73 season, when it finished 9-73. The Sixers tied the Detroit Pistons for the sixth-longest losing streak in NBA history. The Pistons lost 21 straight bridging the 1979-80 and 1980-81 seasons.
The Cleveland Cavaliers set the NBA record for consecutive losses with 26, in the 2010-11 season.
''We move on. We're on a different path right now,'' Brown said. ''We started this season with a plan, we took it to a whole other level to reconfirm our plan on trade deadline night.''
Paul George had 24 points for the Pacers, who staked the Sixers to a 15-6 lead before taking the lead and pulling away. George Hill scored 11 points, Ian Mahinmi had 10 and David West grabbed 12 rebounds.
Thaddeus Young had 23 points to lead the Sixers, who haven't won since Jan. 29 at Boston. Evan Turner, now with the Pacers, hit the game-winning shot in that 95-94 win by Philadelphia. Turner, traded to Indiana with Lavoy Allen on Feb. 20 for Danny Granger and a draft pick, had four points and seven rebounds against his former team on Monday.
Hollis Thompson and Tony Wroten each scored 17, Michael Carter-Williams had 15 points and 13 rebounds, and Henry Sims had nine points and 11 rebounds for the Sixers, who next host Chicago on Wednesday night.
Philadelphia built its 15-6 first-quarter lead by shooting 6 for 9 from the field, including 3 for 4 on 3-pointers, while the Pacers were 3 for 9 in the same stretch.
''(These teams) are the ones that pose the biggest threat, because for us, we've got to get motivated,'' Indiana's Paul George said. ''All these games are huge for us because every game counts.''
But Indiana closed the quarter on a 15-9 run to pull to 24-21. Mahinmi's rebound and dunk off a miss by Luis Scola miss gave the Pacers a 27-26 lead with 9:50 to play in the second quarter, their first lead since 2-0.
The second quarter saw seven lead changes and seven ties, the last on a jumper by Carter-Williams that tied the score at 48 with 2:11 to play.
Hill hit a 3-pointer to put Indiana up 51-48, George dunked, then hit a free throw after a technical on Byron Mullens for kicking the ball after he fouled Stephenson. Stephenson hit both free throws to give the Pacers a 56-48 lead. Indiana led 58-50 at halftime.
But the Pacers, who shot 13 for 21 in the second quarter, went cold in the third. Indiana was just 6 of 27 from the floor in the third, giving Philadelphia a chance.
''It was a tough game. We just didn't have a whole lot of pop,'' Indiana's David West said. ''They came out in the third quarter with more energy.''
Young pulled the Sixers to 62-61 on a 3-pointer, then put them ahead 63-62 on a fadeaway jumper. West hit a free throw to tie the game, but a lane violation wiped out his second attempt.
Mahinmi broke the tie with two free throws with 3:39 to play in the third.
Indiana's lead was 67-65 when George and Hill hit consecutive 3-pointers to extend the lead to eight. Young scored to make it 73-67, but West put back a miss by Hill to take a 75-67 lead into the fourth quarter.
The Sixers closed to 88-85, but Carter-Williams missed a potential tying 3-pointer with 2:15 remaining. Hill answered on the other end with a 3-pointer to give Indiana a 91-85 lead with 1:56 to play.
Hill then stole Carter-Williams' pass and Roy Hibbert completed a three-point play at the other end for a 94-85 advantage.
''We were there,'' Brown said. ''I think it's a great example and learning lesson for Michael Carter-Williams, leaving the corner, George Hill hits a 3, it's a 3-point game.''
NOTES: Pacers C Andrew Bynum (knee) sat out the game and is day-to-day. Pacers coach Frank Vogel said Bynum had an MRI on Monday. ''We'll know more in the next couple of days,'' Vogel said before the game. Bynum has played in just two games since the Pacers signed him on Feb. 1. ... The Pacers were also without backup PG C.J. Watson (hamstring). ... James Anderson (thigh) did not travel with the Sixers after suffering a thigh bruise in Saturday's loss to Memphis. He had been the only Sixer to appear in every game this season.
---
---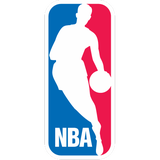 Get more from National Basketball Association
Follow your favorites to get information about games, news and more
---