National Basketball Association
National Basketball Association
Pacers 125, Rockets 115
Published
Feb. 21, 2010 4:59 a.m. ET

The Indiana Pacers weren't too impressed with the new-look Houston Rockets.
Danny Granger scored 36 points, T.J. Ford led a second-half surge and the Pacers snapped a four-game losing streak with a 125-115 victory over the Rockets on Saturday night.
The Rockets, playing their first game with four new players from a three-team trade, led most of the game but the Pacers rallied from nine points down to start the third quarter, led by Ford, who scored 19 of his 23 points in the second half.
Troy Murphy added 18 points and 12 rebounds for the Pacers, who improved to 7-21 on the road. Aaron Books led the Rockets with 26 points and seven assists, and Luis Scola added 25 points and 11 rebounds.
``It was a big, big, big win for our team and I hope this leads to more victories,'' Ford said. ``We have to give everybody credit for this win. We paid more attention to detail and that's what made the difference in the second half.''
Houston wasted a 65-54 halftime lead. The Pacers used an 11-2 surge at the end of the third quarter for a brief 90-88 lead. A last-second basket by David Anderson tied it at 90 going into the final quarter.
``It was just a poor defensive effort on our part,'' Houston coach Rick Adelman said. ``It's not about shots. I don't care about that. We scored 115 points and had 28 assists and we didn't give ourselves a chance. We aren't going to do anything if we don't have more of a defensive habit toward the defensive end of the floor.''
Ford hit three straight baskets in the late third-quarter charge.
``The guys I had out on the court did a terrific job,'' Pacers coach Jim O'Brien said. ``We were calling T.J.'s number and Houston was having a difficult job guarding our spread offense. When we can space the court and defense the ball at a high level, then we are obviously a tough team to beat.''
Houston had a 108-105 lead with 5:12 to play, but Ford hit a 3-point basket and added two more 2-point baskets for a 112-108 lead the Pacers never lost.
``It was a bad defensive night for us,'' Rockets forward Shane Battier said. ``I'm still trying to figure out how they scored 71 points in the second half. We just didn't make a stand at all in the second half and you're not going to win games that way.''
The Rockets played their first game since acquiring Kevin Martin and Hilton Armstrong from Sacramento and Jordan Hill and Jared Jeffries from New York in a three-team trade that sent Tracy McGrady to the Knicks and Carl Landry and Joey Dorsey to the Kings.
Martin, the centerpiece of the trade for the Rockets, entered the game with 5:50 to play in the first quarter. His first basket as a Rocket was a turnaround 16-foot jumper with 2:43 to go in the first quarter. He finished with 14 points, six rebounds and five assists.
``The one good thing about that night is that it is over,'' Martin said. ``It was fun to get back out on the court again with everything that happened over the last couple of days but we didn't come out with a win so I'm kind of disappointed in that aspect.''
NOTES: The Rockets are 44-15 after the All-Star break in the past two seasons. ... Scola has played in 218 consecutive games, fourth longest streak in Rockets history. Calvin Murphy is third with 220 straight games, and Elvin Hayes' tops the list with 442. ... Pacers reserves Jeff Foster (sore lower back) and Tyler Hansbrough (inner ear infection) sat out the game. ... Martin was the only newcomer to play for the Rockets.
---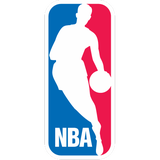 Get more from National Basketball Association
Follow your favorites to get information about games, news and more
---