National Basketball Association
National Basketball Association
Pacers 114, Hawks 102
Published
Apr. 9, 2011 3:52 a.m. ET

As the playoffs approach, Darren Collison is developing into the point guard the Indiana Pacers hoped he would become.
Collison had 16 points and 10 assists - his second straight double-double - as the Pacers beat the Atlanta Hawks 114-102 on Friday night.
Danny Granger led the way with 28 points, but he said Collison has been the catalyst during the team's recent hot streak. Indiana has won five of its past six while averaging 109 points per game. During that stretch, Collison is averaging 14.8 points and 6.7 assists per game while shooting 71 percent from the field.
Granger said Collison looks a lot like the player who showed the potential to become elite as a rookie with New Orleans last season.
''Darren has done a good job of being a pass-first point guard,'' Granger said. ''He has an ability to score, so sometimes he'll look to score first. When he becomes that pass-first point guard, he can rack up 10 assists every night.''
Roy Hibbert added 14 points and 13 rebounds for the Pacers, who ended a nine-game losing streak against the Hawks. All three of Indiana's losses to Atlanta this season had been by double digits.
The Pacers improved to 20-16 under interim coach Frank Vogel.
Indiana will play Chicago, the No. 1 seed in the Eastern Conference, in the first round of the playoffs. The Pacers feel they need to be at their best in their final regular season games to give themselves a chance against the Bulls.
''We're trying to head to the playoffs with a little more momentum,'' Collison said. ''We're a young team. We just can't take games off and expect to turn it on.''
It wasn't a sellout, but the crowd of 15,879 was lively in the Pacers' first game since clinching their first playoff berth since 2006.
Both teams were locked into their playoff positions - Atlanta in fifth in the East and Indiana in eighth. Atlanta coach Larry Drew said only the Pacers acted like Friday's game mattered.
''They played hard,'' he said. ''They played like a team where this game had meaning. They are locked into their position as well, but still they came out and played hard, and brought the game to us, and we didn't respond.''
Jeff Teague, an Indianapolis native, led Atlanta with 21 points. Joe Johnson added 17 for the Hawks, who lost their third straight.
Atlanta forward Josh Smith missed his second straight game with a sprained right knee, but Drew said it shouldn't have mattered.
''Regardless of what our situation is, whether we've got guys here or whether we have guys out, you still have to come out and you still have to compete,'' he said. ''You have to be a presence very early, you have to play with a sense of urgency very early, and we didn't do that. It's something that we talked about this morning in our shootaround, we talked about it before going out onto the floor.''
Indiana shot 49 percent from the field and outrebounded the Hawks 49-36. Their latest offensive outburst came two days after scoring 136 against Washington.
''We're being unselfish, we're passing the ball a lot more, we're hitting each other for the extra pass, and that leads to higher percentage shots,'' Granger said.
The Pacers led 56-50 at halftime, then scored the first four points of the second half to go up by 10.
A reverse dunk by Hibbert gave the Pacers a 79-67 lead, and a 3-pointer by Granger pushed it to 13 with a minute left in the third quarter.
Indiana led 82-71 at the end of the period. Granger scored 14 points in the third quarter after scoring nine in the first half.
The Pacers maintained a double-digit lead for most of the fourth quarter. A 3-pointer by Granger and a short jumper by Collison put Indiana up 103-88 with 5 minutes remaining.
Now, the Pacers hope to continue building when they host the New York Knicks on Sunday. Vogel said he won't change his rotation much.
''I don't anticipate a lot of guys sitting out,'' he said. ''We have the mindset of we're not just happy about being in the playoffs. We want to go in with a bang.''
NOTES: Indiana radio color commentator Bobby ''Slick'' Leonard returned to broadcasting for the first time since having a heart attack after the Pacers' March 13 game at New York. Leonard, a former Pacers coach, is one of six people whose names are in the rafters at Conseco Fieldhouse.
---
---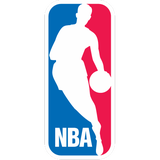 Get more from National Basketball Association
Follow your favorites to get information about games, news and more
---