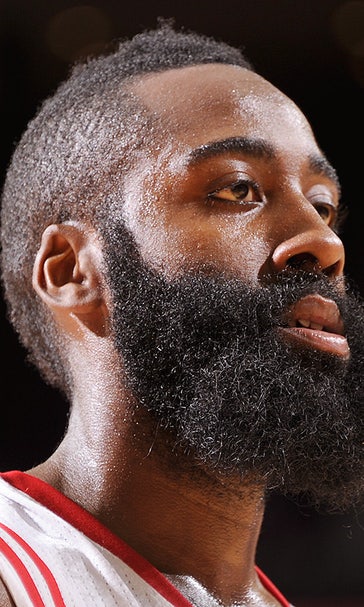 Own THIS! Harden accused of flipping off fan, socking him in jaw
BY foxsports • November 20, 2013
A Los Angeles Lakers fan saw a window roll down and James Harden pop out to wave at some fans. What happened next is the subject of a lawsuit, but according to Barak Golan, he yelled at Harden, "Kobe owns your ass," and Harden responded by punching him in the face, then flipped him off and drove away, TMZ reported.
Golan is seeking unspecified damages for assault and battery. Harden, a Los Angeles native and All-Star guard in his second season with the Houston Rockets, hasn't publicly responded to the lawsuit.
If Harden and Bryant seem like unlikely nemeses, then you need to know that this has become A Thing in the NBA this year thanks to Dwight Howard, who left Bryant and Los Angeles this offseason to play in Houston with Harden. When he did, he said Harden had a chance to be "the best 2-guard in the league," which was one of those passive-aggressive shots the Lakers are known for.
So then it became a whole debate, with statistics scattered all over the floor like confetti. It was something people argued about for a while, and they apparently haven't stopped.
---
---