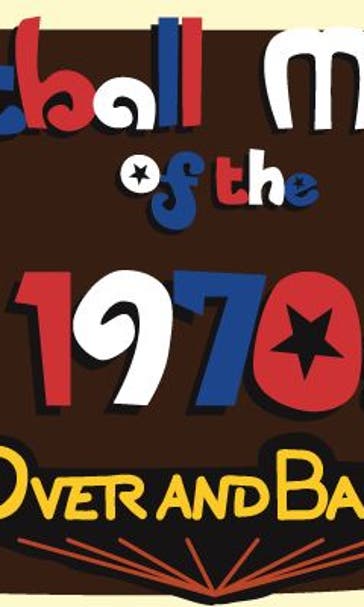 Over and Back: How did ABA teams do in the NBA?
December 29, 2016

Fansided, Jason Mann/Fansided
We look at how the Spurs, Nets, Nuggets, and Pacers adjusted to life in the NBA after being part of the 1976 NBA-ABA merger in the latest edition of Over and Back's Basketball Mysteries of the 1970s.
Adam Johnson of Basketball Pantheon joins the show to discuss how the former ABA teams were at an initial competitive disadvantage because of the terms of the merger, how 1977 was the first season with a fully balanced NBA schedule, how the Nuggets with David Thompson and Dan Issel had come off an ABA Finals run in 1976 and were a strong NBA Finals contender, a forgotten classic Nuggets-Bucks playoff series in 1978, how Thompson's drug problems eventually caught up with him, how the Spurs were initially successful in San Antonio, and how the Spurs became contenders in the late '70s but fell short in two consecutive series vs. the Bullets.
Listen: Why doesn't the ABA's history officially count?
They also look at how the Pacers were forced to rebuild in the late '70s after being an ABA dynasty, Indiana's puzzling series of trades where they would lose out on future superstars (including Adrian Dantley, Bernard King and Alex English), the Nets being forced to trade Julius Erving and losing Tiny Archibald to injury, and the move from New York to New Jersey.
They also discuss the 1976 ABA dispersal draft and how Artis Gilmore, Moses Malone, Maurice Lucas, Ron Boone and Marvin Barnes made their marks on the NBA, and how some former ABA talent was left out in the cold.
Archives
Follow Us
Thanks for listening, downloading, subscribing, and supporting!
More from FanSided
This article originally appeared on
---
---