National Basketball Association
National Basketball Association
Out of the cellar: Cavaliers win No. 1 draft pick
Published
May. 18, 2011 9:44 a.m. ET

The losing started when LeBron James left and kept going throughout the season.
Hope is back for the Cleveland Cavaliers, thanks to a long-shot win by owner Dan Gilbert's ''hero.''
The Cavaliers got a huge jump on their post-LeBron rebuilding process, winning the lottery and the No. 1 selection in next month's NBA draft.
Defiant when James bolted last summer, Gilbert was a proud parent Tuesday when 14-year-old son Nick, who has battled disease since birth, stood center stage as deputy commissioner Adam Silver announced the Cavs had beaten the odds to pick first.
''We had a lot of young guys, just learning the game and a new head coach and a new coaching staff and a lot of injuries and obviously we lost some players last summer,'' Dan Gilbert said. ''I don't know if it makes up for it, but certainly it makes it worth the pain we all went through and we're believers now. Bright days ahead.''
And they started when a pick acquired from the Los Angeles Clippers with only a 2.8 percent chance of winning came out on top.
But Nick Gilbert is used to overcoming long odds.
He was born with Neurofibromatosis (NF), a nerve disorder that causes tumors to grow anywhere in the body at any time and has endured brain surgery and the loss of vision in one of his eyes. He was wearing black-rimmed glasses and a bow tie and looked serious until he showed a keen sense of humor in a television interview. His father called him his ''hero'' for the way he has fought the disease.
''It's sort of Nick fashion. He has been doing it his whole life to some degree. I'm proud of him. I'm proud of the way he carried himself and I am very excited for the fans of Cleveland, Ohio, who have been through a very, very rough year,'' Dan Gilbert said. ''They deserve it more than anybody and they have some good hope now.''
The Cavs will select first for the first time since 2003, when they drafted James out of high school.
He left for Miami last summer and the Cavs tumbled to the second-worst record in the league, but they will have two top-four picks next month as they try to back Dan Gilbert's boast that they would win a title before James. They already had their own pick and acquired another at the trade deadline from the Clippers in the deal for Baron Davis.
Minnesota will select second and Utah turned New Jersey's pick from the Deron Williams trade into the No. 3 selection.
The Timberwolves continued their unbelievable lottery losing streak, falling to 0 for 14 and dropping for the eighth time. They had a 25 percent chance of winning after finishing with a league-worst 17-65 record.
Instead, the luck went to the Cavs, who are used to playing deep in the playoffs and hope they won't have to worry about this trip again.
Besides Nick Gilbert, the Cavs also brought along current Cleveland Browns players Josh Cribbs and Joe Haden, dressed in the Cavs' wine and gold jerseys, and former Browns star Bernie Kosar for good luck.
They will likely decide between point guard Kyrie Irving of Duke or Arizona forward Derrick Williams as the top pick.
''I don't think you can make comparisons to me and LeBron,'' said Irving, who attended the lottery. ''One, I'm not 6-8. Two, I'm not a high flyer and three, my name isn't LeBron James. Honestly, you can't make those comparisons yet. I think I would bring a different feel to the Cleveland organization if they do decide to take me.''
With the NBA down to its final four teams, 14 at the bottom of the standings made the trip to NBA Entertainment studios in northern New Jersey for what Commissioner David Stern called the league's ''annual rite of renewal.''
''There are a lot of teams who think they are one player away and this may be the player,'' Stern said during a news conference before the lottery.
And it was an important year to finish near the top. In part because of the league's uncertain labor situation, the draft is not considered particularly deep. North Carolina's Harrison Barnes and Ohio State center Jared Sullinger were among the expected lottery picks who instead decided to return to school.
But the lottery again failed to help the team that needed it most. Not since 2004, when the Orlando Magic picked Dwight Howard, has the team with the worst record picked first in the draft.
The Wolves went from second to fourth when Washington won last year, but this drop could be more costly - though probably not as much as the only other time they had the best chance to win. A two-spot dive in 1992 cost them a shot at Shaquille O'Neal and they instead settled for Christian Laettner at No. 3.
Wolves general manager David Kahn said he knew Minnesota was ''dead'' when it got down to the final three of himself, Utah executive Kevin O'Connor and Nick Gilbert.
''This league has a habit, and I am just going to say habit, of producing some pretty incredible story lines,'' Kahn said. ''Last year it was Abe Pollin's widow and this year it was a 14-year-old boy and the only thing we have in common is we have both been bar mitzvahed. We were done. I told Kevin: 'We're toast.' This is not happening for us and I was right.''
Then again, maybe the Cavs needed the help more. James' departure from his home state turned a 60-win power into the worst team in the Eastern Conference. Dan Gilbert was defiant when James left, but it was obvious all season his team needed plenty more firepower to live up to his tough talk, especially when the Cavs lost an NBA-record 26 consecutive games.
Toronto and Washington dropped to Nos. 5 and 6, and Sacramento, represented by Mayor Kevin Johnson, fell to No. 7.
The draft is June 23 in Newark, N.J.
---
Brian Mahoney on Twitter: http://twitter.com/briancmahoney.
---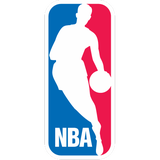 Get more from National Basketball Association
Follow your favorites to get information about games, news and more
---