National Basketball Association
National Basketball Association
OKC-Miami a battle befitting 'The Wire'
Published
Jun. 19, 2012 1:00 a.m. ET

For those of us who sadly waste our idle time fantasizing about David Simon creating a sixth season of "The Wire," we fill the void in our souls by constantly relating real-life events to the HBO masterpiece.
And so that explains how in the midst of an NBA Finals series that is rightfully drawing comparisons to the 1980s Celtics-Lakers clashes, I find myself not reminiscing about Magic and Larry but about Avon and Marlo, two vicious, fictional drug kingpins.
You would have to watch all five seasons of "The Wire" to comprehend how someone who abhors the scourge of drugs and drug violence fondly remembers Avon Barksdale and Marlo Stanfield. "The Wire" in no way celebrated or glorified Avon and Marlo. The show simply put them and their decisions in proper context.
I believe their fictional narratives put LeBron James and Kevin Durant, Dwyane Wade and Russell Westbrook, and the Heat and the Thunder — and these NBA Finals — in proper context.
It's easier for me to understand this compelling and colossal basketball clash through the prism of Avon and Marlo than it is through the prism of Magic and Larry.
The old-school Celtics and Lakers wars had a strong, black-white racial component.
This Heat-Thunder war is just about rival crews — one experienced and perhaps feeling a bit entitled by birthright, and the other inexperienced and perhaps a bit foolish — wanting to wear the crown.
King James vs. King Kevin is what Avon vs. Marlo would've been like had the west-side Baltimore kingpins collided in Season 1 of "The Wire" when the Barksdale crew was at full strength rather than in Season 3 when Avon was working with a skeleton organization, a distracted Stringer Bell and Wee-Bey doing life inside Jessup.
Unlike Avon vs. Marlo, King James vs. King Kevin is a fair fight.
James is Avon Barksdale, the chosen one, the heir to the NBA crown since birth, the baller who wants to hear his name ring out globally. He's supported by his sometimes reluctant No. 2, Dwyane "Stringer Bell" Wade, the mastermind of Miami's Big Three and a sneaky, conniving on-court enforcer. Chris Bosh and Udonis Haslem are Wee-Bey and Slim Charles, respectively.
James, Wade and Bosh threw, and participated in, the premature Heat celebration in which James promised not 1, not 2, not 3 ... not 7 titles. It's easy to imagine Haslem giving James the same advice Slim Charles once gave Avon (and Dick Cheney gave President Bush):
"Don't matter who did what to who at this point. Fact is we went to war and there ain't no going back ... If it's a lie, then we fight on that lie."
Durant is Marlo Stanfield, the ruthless big-paw puppy who thinks wearing the NBA crown at 23 would be "one of them good problems." Durant is supported by his dark and quite possibly disturbed No. 2, Russell "Chris Partlow" Westbrook, a fearless and relentless attacker. James Harden is Snoop Pearson, except Harden worries about how his "beard looks," as he dies through three games of this best-of-seven series.
Charles Barkley is Proposition Joe, the NBA's longtime philosopher.
"For a cold-ass crew of gangstas, y'all carried it like Republicans and s**t."
Referee Joey Crawford is Omar Little.
"David Stern's money ain't got no owners, only spenders. ... I don't know about basketball, but, uh, I think this whistle beats a jump shot."
On a more serious note, Sunday night's Game 3 was LeBron's "take his corners back" moment. It's what Avon would've done to Marlo had the Barksdale crew been at full strength when it collided with Marlo. LeBron and Wade imposed their superior physicality on Durant and Westbrook. James and Wade tortured the Thunder on the block, in the paint, at the rim. The wide free-throw disparity wasn't a byproduct of shady officiating. It was a byproduct of James and Wade forcing the refs to make decisions with their quick, decisive slashing moves in traffic.
Durant and Westbrook aren't doing enough of that. Durant, in particular, isn't moving without the ball as effectively as he did in the San Antonio series. The more a great player moves the more he makes the refs make decisions about what the opposition is doing to prevent his movement. Durant might need to be relieved of head-up defensive duty on James. The assignment, beyond the foul trouble, might be taking something out of Durant on the offensive end. James is an in-his-prime thoroughbred who appears to be able to go full speed for 48 minutes on both ends.
Maybe, just maybe, King Kevin isn't ready for King James. Maybe that's why David Simon saved Marlo vs. Avon until Season 3.
I'm not suggesting this series is over or that Miami is definitely going to win this series. I could never figure out what was going to happen next on "The Wire" and that's how I feel about this NBA season. I don't know what's going to happen next. I just know it's going to be fascinating and compelling.
When Avon and Marlo battled in Season 3, it was Avon and Stringer who splintered. Maybe in this scenario, it will be Marlo and Chris who get sideways. Whatever happens this time around, I feel quite confident we'll see multiple sequels, which will make David "The Greek" Stern and "Wire" groupies like myself quite happy.
---
---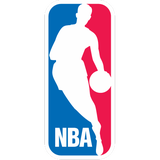 Get more from National Basketball Association
Follow your favorites to get information about games, news and more
---