National Basketball Association
National Basketball Association
Nowitzki moves up on all-time scoring list as Mavs down Jazz
Published
Mar. 12, 2014 11:38 p.m. ET

Before he even got the ball on the first play of the game, Dirk Nowitzki decided he was going to shoot.
When that went in, he just kept on shooting.
"I didn't even wait to see if they'd double team. I was going to get a shot up regardless. That got things jumpstarted," Nowitzki said.
Nowitzki scored 31 points and moved into sole possession of the No. 12 spot on the all-time NBA scoring list in the Dallas Mavericks' 108-101 win over the Utah Jazz Wednesday.
He made 12 of 14 from the field and all four of his 3-point attempts to help the Mavs snap a three-game road losing skid.
"I was determined to set a more aggressive tone tonight," he said. "The way we've been playing offensively, something needed to change."
Trey Burke scored 20 points and Enes Kanter had 18 points and 11 rebounds, but the Jazz struggled down the stretch against Dallas' long-range shooting.
The Mavericks converted 13 of 21 3-point attempts -- their best percentage of the season topping the last time they played Utah with a 10-of-18 performance on Feb. 7.
Meanwhile, the Jazz went 5 of 26.
On the first possession of the game, Nowitzki drained his trademark one-legged fade-away jumper, which moved him past John Havlicek for 12th place on the NBA's all-time scoring list.
"He really led our team tonight," Dallas coach Rick Carlisle said. "Dirk was great from start to finish. I mean, shooting 12-of-14 is ridiculous and 4-for-4 from 3, it's hard to do much better than that."
Havlicek scored 26,395 points and Dominique Wilkins is No. 11 in the record books with 26,668. With more games like this one, Nowitzki could possibly reach the top 10 this season by passing Oscar Robertson (26,710).
"I haven't been quite on fire lately, but I got out early and was really looking to get my groove," he said.
Monta Ellis, on the other hand, started slow but finished strong -- scoring 13 of his 16 points in the second half and tallying 11 assists and seven rebounds for Dallas.
"After a frustrating first half, Monta stayed patient, disciplined and aggressive. He took what the defense gave him and got the jumper going. Then he made a bunch of plays," Carlisle said.
Nowitzki agreed and gave plenty of praise to Ellis.
"Monta was spectacular in the fourth. I don't always need to grind and go to the post and try and make some stuff happen. He knows how to nick his guy and a bit and next thing you know he's at the rim," he said.
Devin Harris, who was a game-time decision with a strained Achilles, scored 12 and kept Dallas in the eighth Western Conference playoff slot.
Derrick Favors scored 15 points and Alec Burks had 13 points and a career-high eight assists, but the Jazz have lost seven of their past eight games in this rebuilding season.
Neither team led by more than seven points until Ellis and Jose Calderon made back-to-back 3-pointers to push the lead to 101-93 with 3:04 to play.
Burke made a 3-pointer for the Jazz, but then Ellis made a jumper and then assisted Nowitzki for another shot beyond the arc to put the game out of reach. Nowitzki said he appreciates how easy Ellis can make it for him.
"He is just so explosive off the pick-and-roll. He's fun to play with ... and he just exploits any mistake the defenders make in their coverage," Nowitzki said.
The back-and-forth game featured 17 ties and 18 lead changes before the Mavericks made all the key shots down the stretch.
"Dirk, in my opinion, was spectacular. I tried a lot of different coverages on him and he still made tough shots. That's what great players do in this league," Utah coach Tyrone Corbin said.
Burke had his second consecutive 20-point game after struggling with his shot most of his rookie season. But he marveled at what Nowtizki has been doing for more than 15 years.
"We tried to contain Dirk but you just have to take your hat off to him, when a guy has a night like that," Burke said.
Notes: Dallas forward Jae Crowder sat out his second game with a strained abdominal muscle suffered Sunday against Indiana. . Dallas coach Rick Carlisle got a technical for complaining about Burke kicking out his feet on his jump shots. . The Jazz outscored the Mavericks 56-32 in the paint.
---
---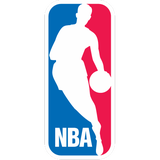 Get more from National Basketball Association
Follow your favorites to get information about games, news and more
---