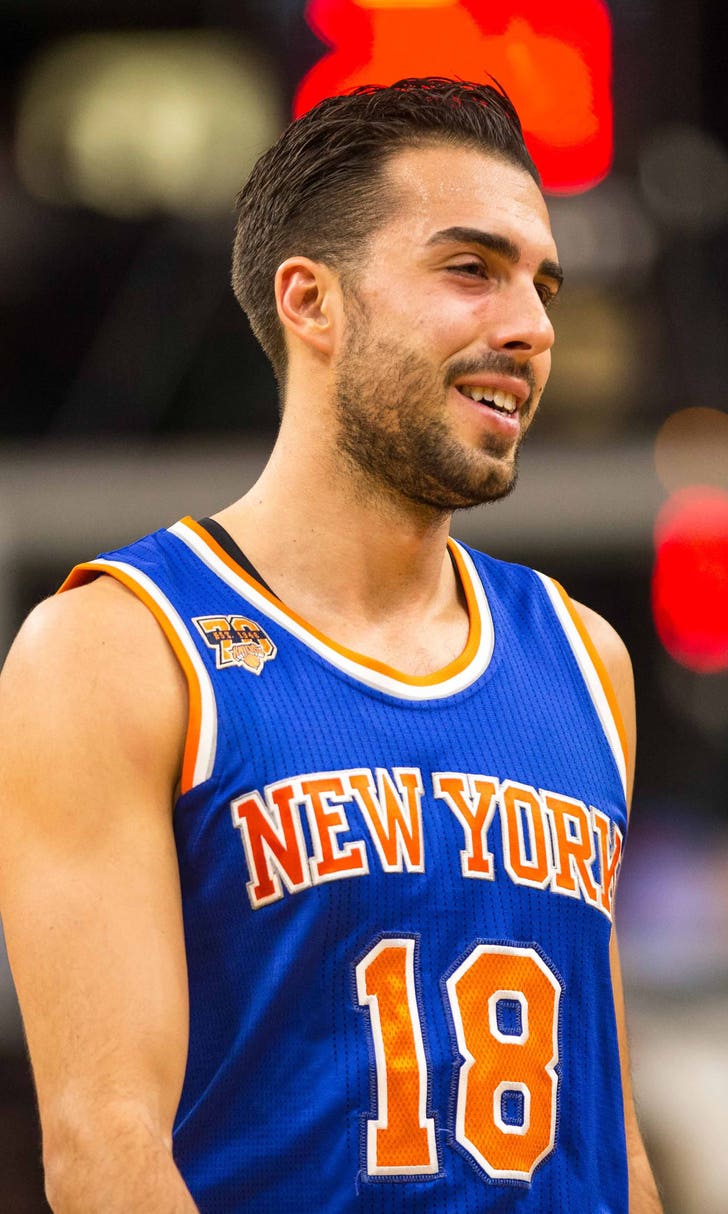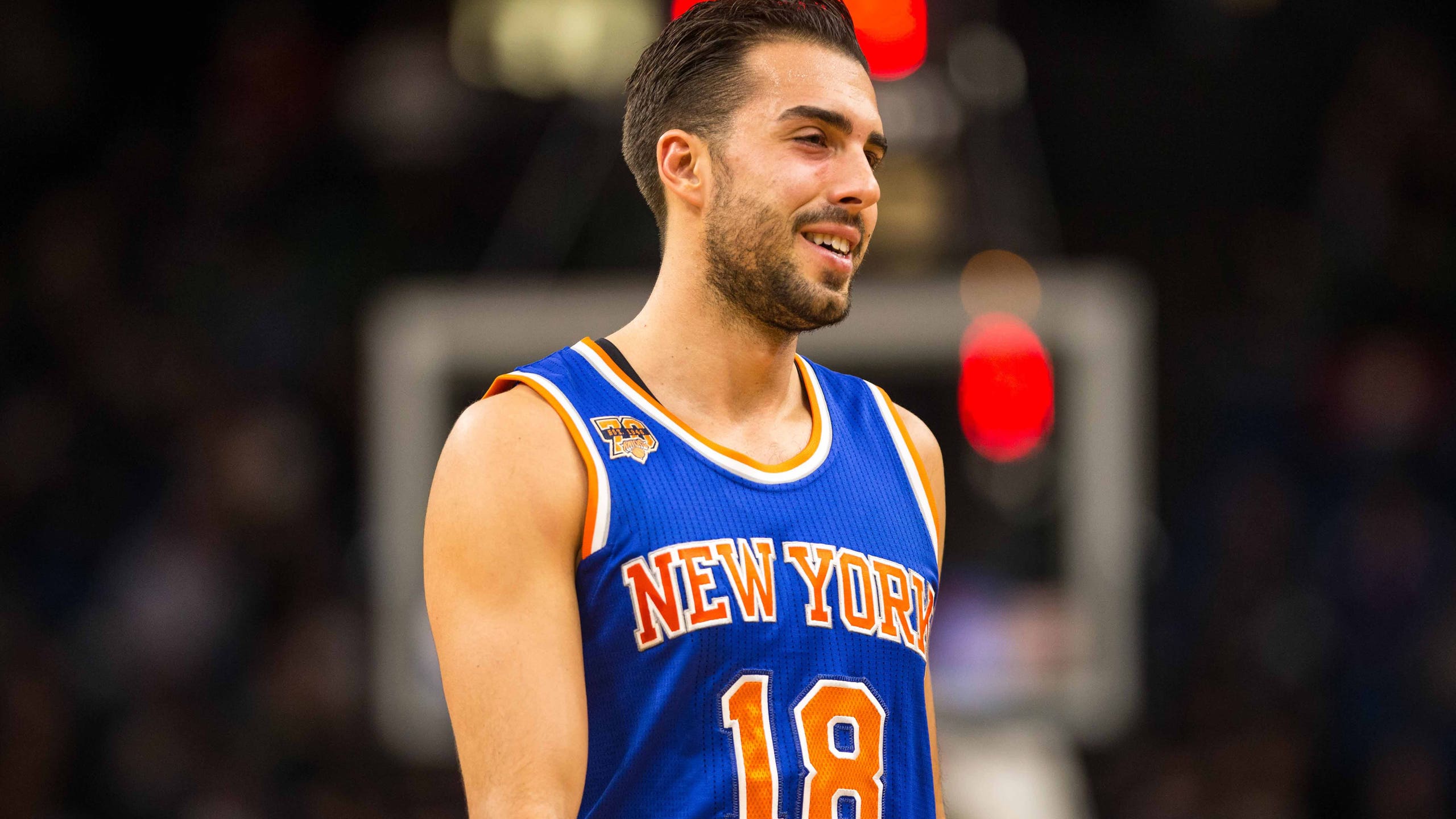 New York Knicks: The unique value of Sasha Vujacic
BY Fansided and Ed Easton Jr./FanSided via Hoops Habit • June 30, 2017
In a year filled with New York Knicks stars underperforming, veteran guard Sasha Vujacic continued to show his unique value to the team.
The tenure so far of New York Knicks team president Phil Jackson has been controversial to say the least, with only a few bright spots. The young frontline he has crafted with the recent draft selections of Kristaps Porzingis and Willy Hernangomez provide hope for the future.
The other key move was bringing in a trusted veteran in Sasha Vujacic to keep the young international players' morale strong.
Vujacic played a key role on Jackson's NBA championship contending Los Angeles Lakers teams. His play off the bench sparked back-to-back titles in 2009 and 2010, continuing to prove his reliability in Jackson's famed triangle offense.
At the start of the 2015-16 season Vujacic was instantly on Jackson's mind for the final spot on the Knicks roster because of his understanding of the system and mentorship of Porzingis.
The Latvian superstar became close with Vujacic from the very beginning forming a great bond and sharing key tips to survive life in the NBA and United States. Vujacic spoke on his relationship early on with Porzingis during an interview back in 2015:
"He's a very funny, goofy young man, Actually, we get along pretty well. On and off the court, I can say only the best things about him. He's someone that loves basketball…. He wants to be better every single day, There's always something he's improving on — every little thing. If it's not the offense, it's that he can run better, improve his body. You don't see a lot of that in young players anymore because they come in a little bit comfortable and just different. I love that in him."
The struggles this past season by the Knicks led to many players, coaches and members of the media pointing fingers on who to blame. The constant Carmelo Anthony trade talk added even more distraction as midway through the season, losses began to build hurting team chemistry. Vujacic showed he was more than just a bench mentor by surprisingly leading the team to a comeback win on the road against the Brooklyn Nets.
Vujacic converted two four-point plays to propel the team to victory while momentarily inspiring the rest of the team during their midseason rut.
The experience was liberating for Vujacic as well during his explanation to reporters after the Feb. 2 game.
"It is not the easiest thing to stay positive always but you have to be positive and supportive. I felt like, 'If I get an opportunity, I am just going to go for it' and teammates trusted me. It felt like I was breathing again. I miss that feeling. At this particular moment, I have to prove myself once again. It feels like a rookie, being put on the side and having that one seat reserved that you will never get in. It is frustrating but you got to stay positive, I am not going to give up.I know there is plenty more in me."
Those who stay late after Knicks home games can recognize the two-time NBA champion shooting around, still working on his game.
The most impressive part of Vujacic with the Knicks is his continued professionalism and how he always remains ready to play each night.
The odds of him returning may not be as likely, but his spirit and willingness to get better and win will continue to be infectious on young players regardless of where he lands.
More from Hoops Habit
This article originally appeared on
---
---