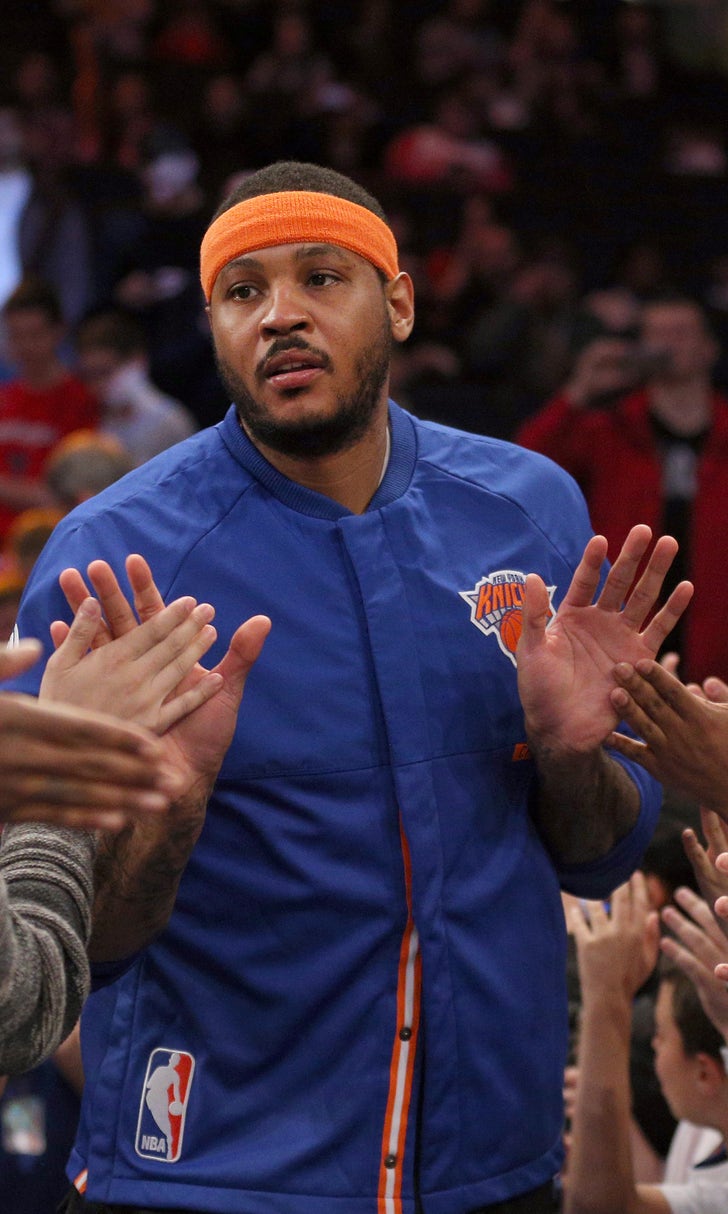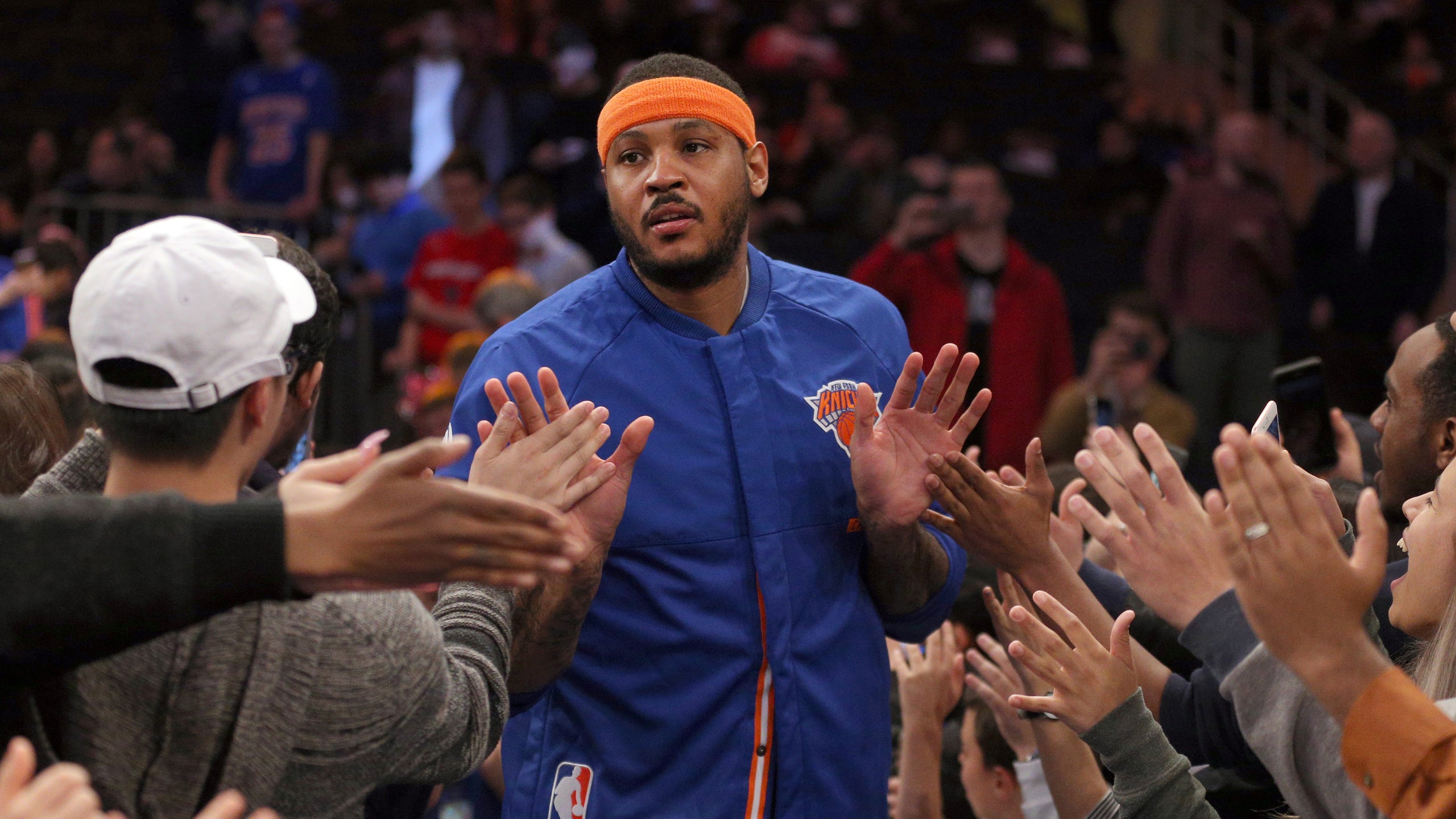 New York Knicks: Phil Jackson continues to push away Carmelo Anthony
BY Fansided and Ed Easton Jr./FanSided via Hoops Habit • June 30, 2017
Apr 6, 2017; New York, NY, USA; New York Knicks small forward Carmelo Anthony (7) is greeted by fans as he takes the court before a game against the Washington Wizards at Madison Square Garden. Mandatory Credit: Brad Penner-USA TODAY Sports
The battle between New York Knicks team president Phil Jackson and All-Star forward Carmelo Anthony continues as we approach NBA Draft night.
The controversial comments made last month by New York Knicks team president Phil Jackson caused a stir around the NBA. They garnered plenty of backlash from not only players, but many other members of the sports media squarely put him in the forefront of the team's problems the past few seasons.
The constant public urging to trade All-Star forward Carmelo Anthony has yet to let up as the former NBA Coach of the Year is still hoping he waives the no-trade clause in his contract.
In a short media scrum during day one of the 2017 NBA Draft combine in Chicago, Jackson continued to push the notion that Anthony isn't wanted in New York next season. Jackson, showing no signs of retracting from his comments last month, calmly explained the team's mindset to move on and that Anthony would be better suited chasing a championship somewhere else in the NBA.
"He has a no-trade contract. I think I expressed what I felt [in April]. I can't express it any better. I thought it was well said, even if a lot of you [in the media] didn't feel that way. We like him to have success. The opportunity is narrowing. We'd just like for him to have success somewhere. We're not going to be there. Hopefully we'll maybe be a playoff team next year. It would be tough to consider us possible champions."
As the words from Jackson seemed supportive of Anthony, a veteran still looking for a championship ring, it's still a very blatant statement to ask the team's leading scorer to leave.
The initial statements last month from Jackson garnered the attention of Michele Roberts, who serves as the executive director of the National Basketball Players Association. Roberts alerted her displeasure with the comments to NBA commissioner Adam Silver and had plenty more to say on the issue during an interview with The Vertical.
"I think Phil was deliberately trying to shame Melo out of the city," she said.

"Our players understand that they can privately complain about how a team is managed but they cannot do it publicly without being subject to sanction, But it has to work both ways. If Phil tells Melo in private that being in New York is not a good fit for him, that's his right. But these comments were made in public, and it's very disturbing because Phil gave him the no-trade clause and he has to respect it. He's got to allow a player to make a decision for any reason – to win a ring, for money, home life, whatever."
Jackson made sure to address the problems Roberts has with his comments by calling Silver himself and explaining the situation. He broke down with reporters the importance of giving Knicks fans hope and honesty heading into next season.
"I've known Adam for some time so we talk about business, about various things, about what's important for our franchise. We have a number of issues that I think are important. The press is one of them. You guys want to knock us around a little bit and make it seem like we don't know what we're doing. But they're comfortable."
Jackson will be continuing to evaluate young talent at the combine as the Knicks await the 2017 NBA Draft Lottery on May 16.
More from Hoops Habit
This article originally appeared on
---
---