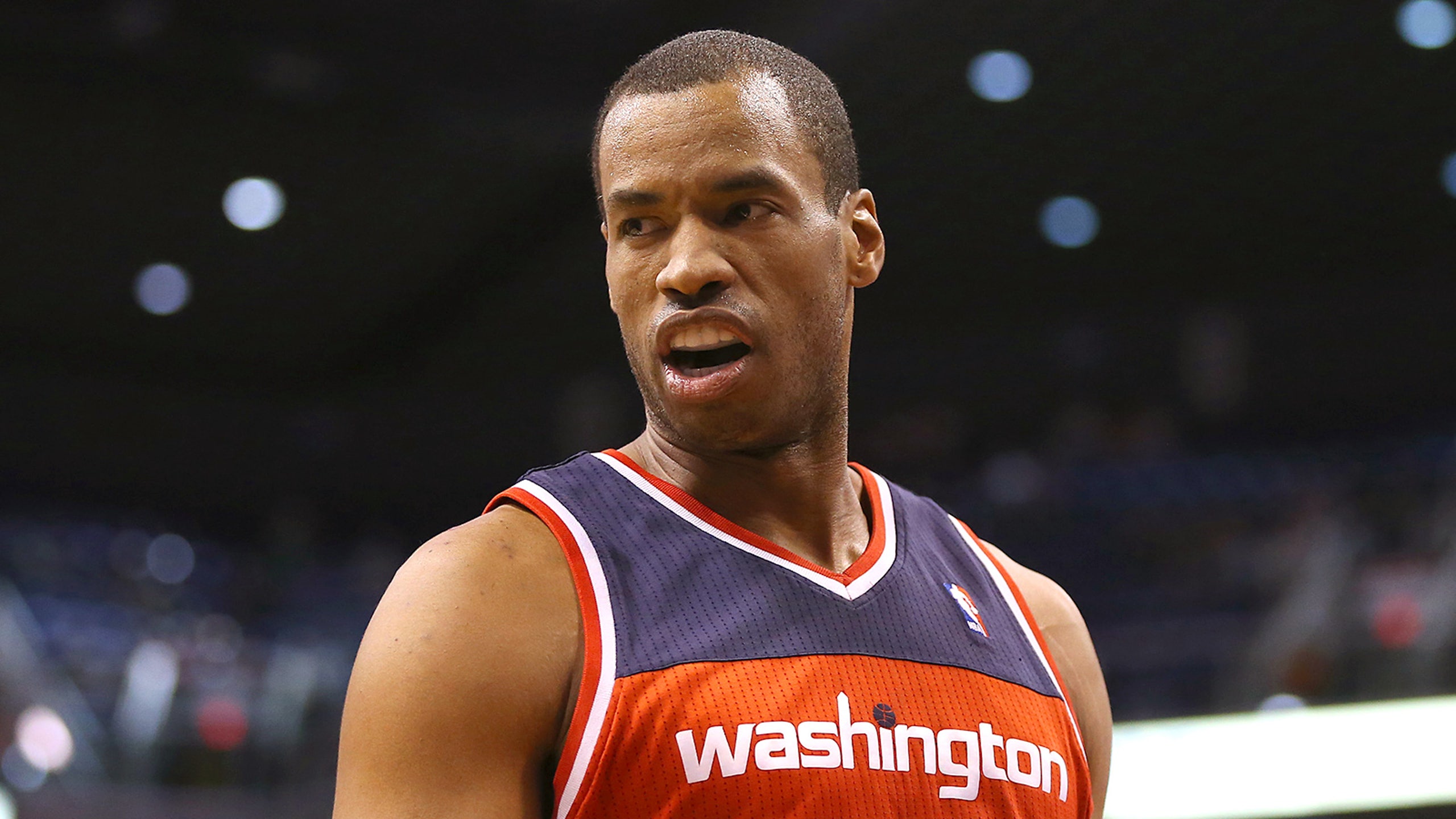 Nets sign Collins to 10-day deal; NBA's first active openly gay player
BY foxsports • February 23, 2014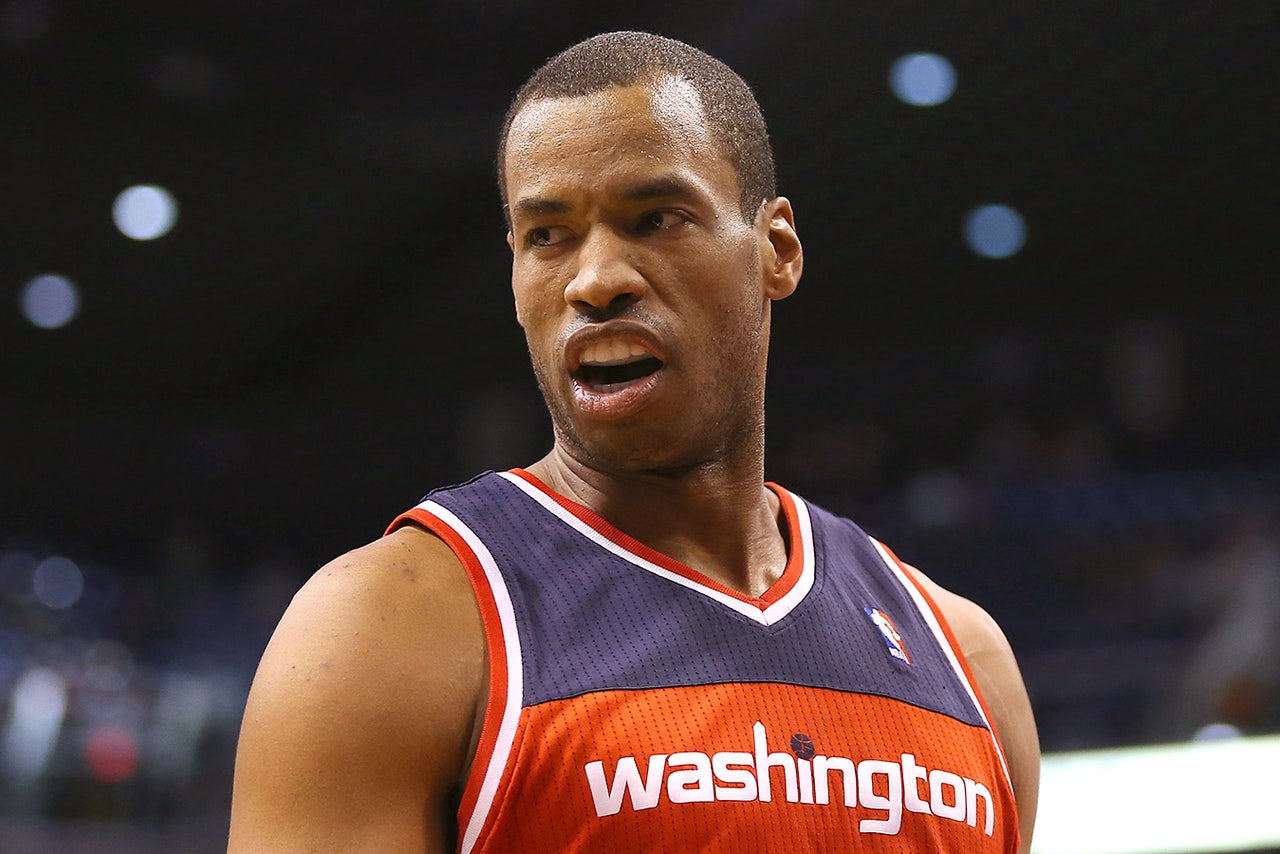 History? Pressure? Jason Collins would have none of it after becoming the NBA's first active openly gay player.
After all, it was almost game time.
"Right now I'm focusing on trying to learn the plays, learning the coverages and the game plan and the assignments. So I didn't have time to really think about history," Collins said at a crowded press conference less than an hour before his Brooklyn Nets faced the Los Angeles Lakers on Sunday night.
Collins signed a 10-day contract with the Nets earlier Sunday and coach Jason Kidd said he would play against the Lakers. The 35-year-old center revealed at the end of last season he is gay, but he was a free agent and had remained unsigned.
Collins said he was aware of the magnitude of his signing, but repeatedly said he was most concerned with learning the Nets' schemes.
"The pressure is playing in an NBA game tonight and last time I played in an NBA game was last April," Collins said. "So I think that's enough pressure right there."
With a need for another big man, the Nets turned to the 7-foot Collins, who helped them reach two NBA Finals in the early 2000s.
"The decision to sign Jason was a basketball decision," general manager Billy King said in a statement. "We needed to increase our depth inside, and with his experience and size, we felt he was the right choice for a 10-day contract."
Collins has played 12 NBA seasons, including his first seven with the Nets, when they were in New Jersey and Kidd was their point guard. Kidd is now the Nets' coach and Collins has been a teammate of several other current Nets.
"Jason told us that his goal was to earn another contract with an NBA team. Today, I want to commend him on achieving his goal. I know everyone in the NBA family is excited for him and proud that our league fosters an inclusive and respectful environment," Commissioner Adam Silver said.
The Nets worked out Collins during the All-Star break and met with him again Sunday, with his twin brother, Jarron, hinting that history would be made.
"Hope everyone is enjoying their Sunday. Today should be a pretty cool day!" Jarron Collins wrote on Twitter.
The news on Jason Collins comes as Michael Sam, the SEC co-defensive player of the year from Missouri who recently revealed he is gay, is taking part in the NFL draft combine. Sam's on-field workouts in Indianapolis are scheduled for Monday.
Collins was asked if he felt the tide is turning regarding gay players coming out, including Sam.
"I hope so. What Michael said was it was about him being a football player and me being a basketball player, and going out there and trying to help our respective teams win," Collins said.
He played 38 games last season with Boston and Washington and averaged 1.1 points and 1.6 rebounds in limited minutes. For his career, the 7-foot Collins averages 3.6 points and 3.8 rebounds.
"I'm a solid veteran, and hopefully I'll be in the right place" on the court, Collins said. "I know I can execute the game plan. It's just about focusing on the task at hand and not thinking about history or anything along those lines. I just want to make it difficult for the Lakers tonight."
His announcement last spring was followed by numerous NBA players insisting he would be welcomed in the locker room. Collins has played for five other teams and is well respected inside and outside the league -- he attended the State of the Union as a guest of first lady Michelle Obama.
"I just know Jason as a person and as a player. That's what I'm happy about. He has earned it. He's a great guy. It's good for the league. The important thing is to judge him as a person and a basketball player," Chicago coach Tom Thibodeau said.
"I know people who have coached him, and I know how highly thought of he is."
The Nets had an opening for a big man after trading Reggie Evans along with Jason Terry to Sacramento on Wednesday for guard Marcus Thornton. King said Thursday that Collins would be among the players they would look at, insisting they wouldn't be concerned about any extra attention the signing of Collins would provide.
"We're going to bring in a basketball player," King said. "It's not about marketing or anything like that."
The Nets posted a photo on their Twitter account of Kidd watching Collins sign his contract, encouraging followers to retweet it to welcome Collins to Brooklyn.
Collins is tied for third in Nets history with 510 games played, and also ranks in their top 10 in minutes played, and offensive rebounds and total rebounds. A limited offensive player, the Nets hope he still provides a presence defensively and on the boards.
"I know Jason Collins is a competitor. One thing I know about him is he fouls very hard," Miami's Dwyane Wade said with a laugh. "He's one of those tough veterans. I'm sure he's happy to be back playing in the league. Welcome back."
Since making his announcement last year, "Life is more exciting for me," Collins said. "I mean, I don't have to hide who I am and I can be my normal self. The past 10 months have been incredible. I'm making new friends, hearing different people's stories, sharing experiences. It's just been an overall positive."
Collins grew up in the San Fernando Valley area of Los Angeles and has a house here, so there was some normalcy to his day.
"It was pretty easy for me just to come to the game tonight," Collins said, "drive down the 405, take the 10 and get here in 20 minutes."
---
---