National Basketball Association
National Basketball Association
NBADraft.net mock draft: Round 1
Published
May. 17, 2011 1:00 a.m. ET

The Cleveland Cavaliers won the NBA draft lottery Tuesday and will have the Nos. 1 and 4 picks on June 23. That's the good news.
The bad news for Cleveland is that the talent available isn't as strong as in previous drafts, especially at the top. The Cavs chose LeBron James with the first pick in 2003 and there's no one of that caliber available this year.
1. Cleveland Cavaliers — Kyrie Irving, PG, Duke: The Cavs are likely to go with Irving here, although Derrick Williams will surely get some consideration. With two later picks, nabbing the top PG in the draft would be an excellent start for a franchise in disarray. Irving missed most of his freshman season and didn't look the same coming back from the toe injury, but scouts expected that and he just needs time to round back into form physically. He's got some Chris Paul to his game and a chance to be special.
2. Minnesota Timberwolves — Derrick Williams, SF/PF, Arizona: After a tremendous sophomore season in which he led Arizona to the Elite Eight, Williams had some standout NCAA tourney performances, in particular his domination of Duke in the Sweet 16. DW has a big wingspan and plays with a high motor. The biggest knock against him is that he lacks the muscle to bang inside, but he put work in during the summer.
3. Utah Jazz — Brandon Knight, PG, Kentucky: Utah GM Kevin O'Connor has been enamored with Knight and now is in position to grab him as a replacement to Deron Williams. Knight is an absolute gym rat and a tremendous kid who will work hard on his game. It has become a point guard-dominated league, and Knight has the size and speed to be a standout at the position.
4. Cleveland Cavaliers — Enes Kanter, PF/C, Kentucky: Kanter missed the entire season after being declared ineligible by the NCAA, but he toyed with the USA squad at the Hoop Summit in April of 2010, putting up a record 34 points and 13 boards. He's long dominated his age group in Europe and measured a legit 6-foot-11 with a 7-foot wingspan last summer. Key questions: Did he prove enough on the junior level? Will his knees check out in predraft physicals? There are also some concerns that he could be a year or two older than his listed age.
5. Toronto Raptors — Jonas Valanciunas, C, Lithuania: Althought this is probably a reach for Valanciunas, as he's a long ways from being NBA-ready, his perceived upside could land him in Toronto, which is in rebuilding mode anyway and can afford to wait. Valanciunas is a legit center with a huge wingspan and a high motor. He still needs to add weight and could have trouble retaining his athleticism, but it's hard to find many European scouts who aren't enamored by his potential.
6. Washington Wizards — Jan Vesely, SF/PF, Czech Republic: The Wizards are extremely high on Vesely. He is ultra-long and athletic and has the ability to play either forward position. He's a tweener but a good tweener in the sense he can create mismatches because of his size. He'll need to add strength and could struggle guarding on the perimeter because of a lack of foot speed, but his incredible length and improving skill set make him a projected high lottery pick.
7. Sacramento Kings — Kemba Walker, PG, UConn: The Kings have a bit of a mess on their hands after the Tyreke Evans at point guard experiment failed. Walker is undersized and isn't a pure point guard, but he brings exactly the type of mental toughness and leadership this team needs. A fearless warrior, Walker wants the ball in his hands and delivers in key situations, as he proved all season in leading the Huskies to the national title.
8. Detroit Pistons — Kawhi Leonard, SF, San Diego State: Leonard's impressed scouts with his developing perimeter game and all-around athleticism. He's a player on the rise and could go as high as No. 5 to Toronto. Kawhi is at his best slashing to the basket and crashing the boards. He's got enormous hands and long arms and plays the game with hunger.
9. Charlotte Bobcats —  Tristan Thompson, PF, Texas: He's long and freakishly explosive with strong legs, making him an intimidating shot blocker. Thompson did a tremendous job shutting down Derrick Williams in their matchup in the second round of the tournament. He lacks much of an offensive game, getting most of his points on dunks, and might never be a huge scorer at the next level.
10. Milwaukee Bucks — Alec Burks, PG/SG, Colorado: The Bucks are set at the PG position with Brandon Jennings, but could use a replacement for Michael Redd at shooting guard. Burks is all over the place on team's boards. Some have him rated in the top 10, while others have him in the 20s. He was one of the top performers in college basketball all season and is our top-rated SG prospect. His versatility and ability to fill in at the point adds to his intrigue.
11. Golden State Warriors — Marcus Morris, SF/PF, Kansas: The Warriors could use some additional firepower in the frontcourt and adding Marcus Morris here could give them a solid boost at the forward position. He's not as explosive as his twin brother, Markieff, but he has better range, touch and overall scoring ability.
12. Utah Jazz — Klay Thompson, SF, Washington State: After adding Knight at No. 3, the Jazz once again look to improve their backcourt. C.J. Miles is coming along nicely, but Thompson would offer them the type of shooter they've been missing since Kyle Korver left town. Unlike many players in this year's draft, Klay has an NBA skill with his ability to shoot the ball. Lacks elite-level athleticism, but his length helps to make up for his lack of speed and leaping ability.
13. Phoenix Suns — Bismack Biyombo, C, Congo: Biyombo began playing at the senior level in the Spanish ACB league in January and intrigues scouts with his quick reflexes, length (7-foot-7 wingspan) and explosiveness to protect the rim. The biggest question surrounding Biyombo is his actual age. He's listed as being 18, but scouts feel he's likely closer to 21-22, and there are some reports that he could even be as old as 23-26. If he's somewhere close to 20, he's a likely lotto pick, but research into his true age could ultimately cause him to slide come draft night.
14. Houston Rockets — Markieff Morris, PF, Kansas: The Rockets have strong young depth at the 2 and 4 spots, which are the positions likely to have the most talent available at their pick. A trade is certainly a possibility. Markieff Morris would give them a Carl Landry-type PF to add to the stable.
15. Indiana Pacers — Jimmer Fredette, PG, BYU: Fredette is a possibility to the Jazz at 12 and will certainly get interest in the late lotto after his magical senior season. He's a Larry Bird-kind of player with his old-school game and would fit right into the Pacers' style of play. His foot speed may limit his long-term potential, but his incredible outside shooting will make him a player who can't be left open at the NBA level.
16. Philadelphia 76ers — Donatas Motiejunas, PF, Lithuania: The Sixers are looking to add a power forward in this draft and will hope a player such as Markieff Morris falls to them. Motiejunas gives them offensive firepower and has come on of late. There are few prospects anywhere with the package of size, athleticism and offensive intrigue that he possesses. Improving his strength and defense is key.
17. New York Knicks — Darius Morris, PG, Michigan: Morris could be the only "pure" PG in the entire draft. A big point with excellent floor general abilities, he lacks great quickness, but shows the ability to run a team and make those around him better. The Knicks are looking to add a point guard here. Jimmer Fredette would be another option and could be deadly in D'Antoni's system.
18. Washington Wizards — Chris Singleton, SF/PF, Florida State: After taking Vesely at No. 6, Singleton offers them another combo forward with more defensive ability. One of the nation's elite defenders, Singleton was having a breakthrough junior season and getting lottery hype before breaking his foot.
19. Charlotte Bobcats — Tyler Honeycutt, SG/SF, UCLA: The Bobcats find a replacement for Gerald Wallace in Honeycutt. He has surprising vision and passing skills for a SF and also possesses some ability to knock down shots off the dribble. Despite being slight of frame and having a perceived lack of toughness, Honeycutt crashes the boards hard.
20. Minnesota Timberwolves — Davis Bertans, SF, Latvia: The Timberwolves opt for the draft's deadliest European shooter in Bertans. Although he's a few years away, he could be a very intriguing option to stash overseas with the uncertainty regarding next year's season. Bertans impressed scouts with his feel for the game and desire on top of his tremendous shooting ability at the 2011 Hoop Summit.
21. Portland Trail Blazers — Jordan Hamilton, SG/SF, Texas: Stacked at every position, the Blazers can look for the best player available and find one of the better wings in this draft in Hamilton. He stepped up his level of play considerably as a sophomore and displayed excellent shooting ability. His lack of quickness defensively is a concern and puts his ability to play the shooting guard position in question. He's considered a slow shooting guard or an undersized small forward.
22. Denver Nuggets — Tobias Harris, SF/PF, Tennessee: There aren't many freshmen with the polish and feel for the game that Harris possesses. He can do a little of everything with good vision, passing and ball-handling abilities. His body needs better definition and his lateral speed isn't ideal, but he's an extremely bright kid with a professional demeanor.
23. Houston Rockets — Josh Selby, PG, Kansas: After moving Aaron Brooks during the season, the Rockets find themselves weak at point guard. Nolan Smith and Shelvin Mack are options, but Selby offers them a player with much more upside. Selby struggled to live up to his hype, but got caught in a situation where older players received playing time over him. Similar to Jerryd Bayless, he's an ultra-competitive kid who just needs to mature.
24. Oklahoma City Thunder — Kenneth Faried, PF, Morehead State: Faried is easily the best rebounder in the draft and would give Oklahoma City's frontcourt a nice boost. Despite lacking much in the way of offensive skills, Faried's freakish athleticism and relentless approach to rebounding is intriguing. His shooting ability and offense are way below average, but scouts love his demeanor and passion for the game.
25. Boston Celtics — Jordan Williams, PF, Maryland: The Celtics could use some interior toughness and Williams fits the bill. He plays with a high motor and shows the intensity and hunger to continue to improve. He's trimmed down considerably in the past month and is showing added mobility. He's a load in the paint and despite depreciating numbers in ACC play, he was one of the most effective bigs in the country.
26. Dallas Mavericks — Trey Thompkins, PF, Georgia: Thompkins is a highly skilled offensive player with a pretty jump shot and range out to college three-point arc. He doesn't wow you with athleticism, but his skill level is that of an NBA vet. He struggled some last season without a playmaker setting him up, but remains a refined big man with solid potential.
27. New Jersey Nets — Justin Harper, SF/PF, Richmond: The Nets gave up Ryan Anderson in the Vince Carter trade, but could grab a similar type of player in Harper. A late bloomer, Harper has solid athleticism and really thrives at facing the basket and knocking down shots.
28. Chicago Bulls — Marshon Brooks, SG, Providence: The Bulls have two picks at the end of the first and a need at the wing position. Brooks proved to be a deadly scorer this year at Providence and would get a lot of easy scoring opportunities playing next to the league's top point guard and MVP.
29. San Antonio Spurs — JaJuan Johnson, PF, Purdue: Johnson would be a nice complement to Tim Duncan in the paint. Although he gets pushed around down low, Johnson added weight this year and raised his level of play. His fluidity, length and athleticism will be advantageous at the NBA level, despite being extremely skinny playing in the post.
30. Chicago Bulls — Shelvin Mack, PG/SG, Butler: Mack led Butler to back-to-back title games, putting up numerous clutch performances along the way. Is he a true point guard? No. Is he a clutch basketball player? One of the best in the country. He's not a lock for the first round, but his stock wasn't going to get any higher. Mack vs. Nolan Smith is an interesting debate.
---
---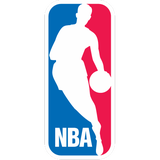 Get more from National Basketball Association
Follow your favorites to get information about games, news and more
---