National Basketball Association
National Basketball Association
NBA stars are coming back ... almost
Published
Dec. 21, 2009 6:46 p.m. ET

While the Toronto Raptors' concept of defense has abetted the cause of global hoop-warming proponents, the NBA's health plan has generated relatively little interest.

But it should be noted that the public option to ignore this issue seems to shortchange the comeback efforts of several big-name employees. We have a few knees, an expensive shoulder and even an important groin strain to consider as teams begin their push for playoff inclusion. The success of these recoveries could play an important role in what transpires as the quest for a championship moves into next summer.

With that title talk in place, let's introduce Boston Celtics forward Kevin Garnett, whose nettlesome right knee prevented the franchise's dominant personality from participating in last season's playoffs. Without KG along the back line of its pack-line defense, the defending champions simply didn't defend at their previous, teeth-rattling levels. Missing their spiritual leader, the C's bowed out before the Eastern Conference finals began.

This season, the 33-year-old Garnett is putting up numbers that are almost dead-ringers for those he posted before last season's injury. But according to one assistant coach working for another Eastern Conference franchise, the pop in KG's mobility hasn't risen to where it was at this time last year.

"But to bounce back and be where you were is asking a lot at 33," the coach said. KG may not be able to cover ground or throw shots into the seats at the same level, but getting anywhere close should be enough for Boston to stay dangerous through the regular season and into the playoffs.

"He may not return to the athletic KG he's been all of his career, but the Celtics have several ways to score and lots of veteran leadership. What Garnett's still giving them is heart, character and a ferociousness that few guys have ever played with. He's still a coach on the floor ... especially on defense where that team wins games."

Winning games has not been in the purview of Elton Brand, whose lucrative free-agent deal in the summer of 2008 took him to Philadelphia after previous work shifts with the Los Angeles Clippers and Chicago Bulls. As a 76er, Brand's first season was a square-peg situation for a hulking power forward brought in to play with a team of young greyhounds.

Before an injury to his right shoulder removed Brand for the remainder of the season, the Sixers and their big-ticket post player struggled to co-exist. Elton and his shoulder are back in uniform, but his production (13.1 points, 7 rebounds and 48 percent shooting) and the Sixers' success rate (they're 7-20) are disappointingly familiar.

The 30-year-old Brand certainly seems physically capable of matching the numbers he put up three seasons ago in L.A. (20 points and 9.3 rebounds), but it is assumed that playing to his half-court strengths would compromise the greater good of the team. And owing him $51 million over the next three seasons after this one won't make him a breeze for the Sixers to get rid of.

"I keep hearing about how (Brand) is mismatched with his teammates," the coach said, "but the guys they're talking about aren't exactly superstars who look like they're going to take that team to a championship playing fast."

Actually, the Sixers are not exactly playing fast now, checking in at 28th in the league for pace. So, even with the team slowing down long enough to feed the big contract, Brand is not providing sufficient banging for the buck or the leadership everyone assumed he had provided the Clippers.

Don't hold your breath for a quick resurrection.

Another big name with little action under his belt over the last two seasons is Washington Wizards shot machine Gilbert Arenas. Agent Zero, who played in only two games last season and 13 the season before, averaged 28.4 points per game three years ago. This season, his rally from lingering issues in his left knee has been sketchy. But his current average of 22.7 has been boosted by recent games of 33 and 45 points. Unfortunately, Arenas' seeming need to dominate the ball has made it difficult for the Wizards and new coach Flip Saunders to establish continuity on offense.

Consequently, the Wizards are registered at 8-17.

Better times should be ahead for 27-year-old Amar'e Stoudemire, whose return from surgery to fix a detached retina has helped the Phoenix Suns rise back into Western Conference contention. Stoudemire, a microfracture-surgery survivor as well, is giving the Suns 20 points, 8.3 rebounds per game, making 55 percent of his field goal tries and offering more incidents of defensive effort as per the measured mandate of coach Alvin Gentry.

Through his goggles, Amar'e seems to be a step quicker on rotations and less eager to surrender position on the blocks. The biggest post-surgery question with Stoudemire will be if his injury history affects how the Suns and other suitors will behave when Stoudemire hops into free agency next summer.

Our next subject is 22-year-old Los Angeles Lakers center Andrew Bynum, the 7-foot center with a nasty habit of succumbing to knee injury just when it appears he's turning the corner toward stardom. So far this season, Bynum may be dealing with nothing more than hurt feelings. See, when Andrew's out, the Lakers have little trouble finding sources of offense; with Bynum playing a lesser role after his return last season, Kobe Bryant and the boys went out and grabbed the O'Brien trophy.

But that didn't prevent Andrew from beginning this year as a threat to become a certified beast. In his first nine appearances, Bynum was handing the Lakers 20 points per game and taking care of business in the lane. It also should be noted that Pau Gasol was not around to ride shotgun in those nine games. Since Pau returned, Bynum's scoring average has dipped enough to now sit at 16.

Interestingly, it was Gasol who recently muttered a couple of concerns regarding touches.

Anyway, if Bynum's hurt feelings are the sum of his injuries moving forward, the Lakers should be able to control the blocks for years to come. His strength, agility and bounce are way above average; the only thing that could block Bynum from stardom is an inability to maintain a relentless focus on dominating.

Focus is of minor concern to 32-year-old Manu Ginobili, the aggressive San Antonio Spurs' super sub who followed last season's ankle problem with a persistent groin strain. Through 19 games this season, Ginobili was reaching a career-best percentage on three-point shots (42 percent), but his overall accuracy is a career-low 39 percent. This tells us the explosive quickness that defined Manu for years is absent and preventing him from increasing his percentage with sizzling drives to the hoop.

The issue with groin strains is the relative inactivity required for complete healing. Unless Ginobili shuts it down for a while, the groin won't heal and his lateral mobility will be diminished at both ends of the floor. Being 32 with plenty of playoff and international miles on his wheels won't make it any easier for Manu to return to his level of productivity.

Despite a slow start, the prognosis seems brighter for 25-year-old Minnesota Timberwolves strongman Al Jefferson. Jefferson, who missed a large chunk of last season after tearing the ACL in his right knee, is nowhere near where he was before the injury.

His 16.8 points-per-game are down from 23, his per-game rebounds are down by two and his field goal percentage is four points lower.

"He definitely seems to be lacking the bounce he had before," the coach we referenced earlier said. "But he's young and kept his weight down while he was out. That was smart. I think he'll be putting up big numbers in the second half of this season."

And if it takes a while, that shouldn't be a huge issue in Minnesota, where expectation and Jefferson's return to health should arrive at around the same time.

Disparate injury concerns have surfaced in Orlando and Houston, where Jameer Nelson and Tracy McGrady, respectively, have had knee tribulations. Nelson is close to returning to point guard for a Magic squad that has triumphed in 12 of the first 16 games it played without him. His presence should provide stability on offense, especially considering the potential for ego crises with teammates Dwight Howard and Vince Carter.

McGrady is averaging 1.8 points and 7.8 minutes in the four games he's suited up for the Rockets, who only need T-Mac to show game enough to provoke a trade with some team eager to add his $23 million getaway salary. An ankle injury to rookie Chase Budinger could give the Rockets an excuse to get McGrady a few more minutes on the pre-deadline catwalk.

---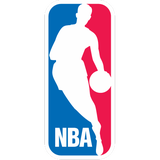 Get more from National Basketball Association
Follow your favorites to get information about games, news and more
---