NBA Off-Season Preview: Will The Hawks Retain Paul Millsap?
BY Sports Illustrated and Danny Leroux/Sports Illustrated • June 30, 2017
While the NBA playoffs are still going, the 2017 off–season is rapidly approaching for many teams with massive decisions to make. CBA expert Danny Leroux breaks down the major challenges and opportunities for the Atlanta Hawks in The Crossover's NBA Summer Preview series.
Atlanta's front office went through a shakeup in May, as they moved Wes Wilcox to a smaller role and hired Warriors assistant GM Travis Schlenk to be their new general manager. Considering head coach Mike Budenholzer has wielded significant personnel power in the past as well, there will be a lot of voices in the mix for an important and challenging summer for the Hawks. One year after losing Al Horford, they face the prospect of unrestricted free agency for another All-Star big man. However, that is far from their only significant decision as they also have two important draft picks and more than half of their season-ending roster headed to free agency.
Here are three key storylines to watch for the Hawks this off-season:
---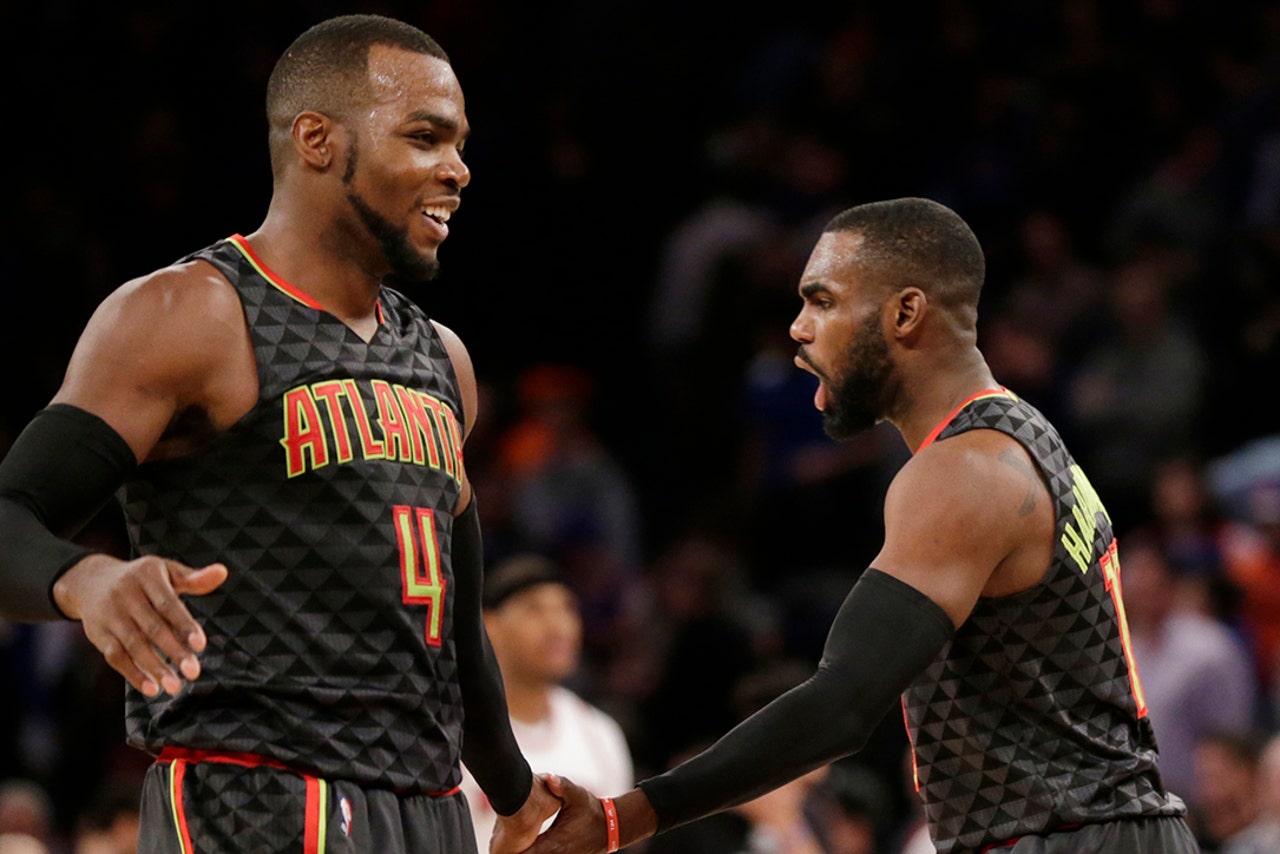 Paul Millsap: Atlanta is in a brutal position with their four-time All-Star because it will take something close to his five-year, $205 million maximum contract to keep Millsap, but giving that contract to a 32-year old will likely end badly for a team not presently in contention without prodigious young talent. The negotiations get even more complicated because it could be the second year in a row the Hawks lose an All-Star without compensation. While they were able to somewhat recover from Al Horford's departure with Dwight Howard, replacing Millsap would be a different challenge.
Tim Hardaway Jr: The 25-year old helped show this season why the front office gave up the 19th overall pick for him back in 2015 with career highs in scoring (14.5 points per game) and efficiency (15.2 PER). At the same point, Hardaway has not proven he is a starting caliber player and the restricted free agency process can be challenging for teams with players in this stage because it only takes one lucrative offer to completely change the decision, as the Portland Trail Blazers (Allen Crabbe) and Miami Heat (Tyler Johnson) can attest to.
Mike Muscala: Taken twenty picks after Hardaway in 2013, Muscala will be an unrestricted free agent so his negotiations with the Hawks will have a very different tenor. The soon to be 26-year old occupies a rare niche as a big man who can shoot threes (41.8% this season) without being a total sieve defensively. That skillset and his place as the third big in Atlanta's rotation last year should generate some interest, particularly in teams without much depth at either power forward or center. If Muscala decides to stay with the Hawks, their front office can use his low cap hold to their advantage by using up their cap space and signing him last.
Potential Free Agents: Paul Millsap (Unrestricted- declined $21.5m Player Option), Tim Hardaway Jr (Restricted), Mike Muscala (Unrestricted), Thabo Sefolosha (Unrestricted), Mike Dunleavy (Partial Guarantee), Ersan Ilyasova (Unrestricted), Kris Humphries (Unrestricted), Jose Calderon (Unrestricted) and Ryan Kelly (Non-Guaranteed)
Likely Summer of 2017 Cap Space: $22.2 million
Realistic Maximum Summer of 2017 Cap Space (using $101M estimate): $26 million
2017 Draft Assets: Own first (19th overall), Brooklyn's second (#31) and Golden State's second (#60)
Potential Targets: If Millsap returns, the Hawks are limited to their Mid-Level exception and may need to do some work to avoid the luxury tax if their other free agents want to return. Unfortunately, they have very little movable salary other than Mike Dunleavy unless a team is more interested in Kent Bazemore than expected. If Millsap leaves, the Hawks will need a replacement at power forward but will likely be looking for a more reasonable contract that most of the other high-end players at the position will be looking for. One fascinating option if that transpired would be bringing back former Hawk Boris Diaw, who could be extraneous for the Jazz with one season remaining on his contract.
• NBA Off-Season Preview: Which Path Will Denver Nuggets Mine?
Pressure Scale: 9. There are no good courses of action left when it comes to Millsap, though there are better and worse options among those difficult choices since giving him a full max contract or close to it would be challenging for the franchise unless he ages extremely well. On top of that, they have to deal with Hardaway's restricted free agency, trying to retain Muscala at a reasonable price and drafting well. The front office also has to figure out what to do with veteran free agents like Sefolosha, Humphries and Ilyasova, who could all fit in with the Hawks next year but also will draw interest and contract offers elsewhere at the same point Atlanta works to figure out where they are headed. Grappling with decisions on so many fronts with their constraints makes this a very tough first off-season on the job for Schlenk.
State of the Franchise: Ask Paul Millsap. While the Hawks have earned a reputation for identifying and cultivating talent, their competitiveness for the next few seasons will largely depend on whether or not Millsap stays. A core of Howard, Dennis Schröder and Bazemore is not sufficient to retain a place as a clear-cut playoff team in the East unless Taurean Prince takes a major stride after a strong rookie year. The front office could also consider moving Howard if Millsap leaves but trading free agents a year after they sign is arguably poor form even if the player is not a hometown guy. A more likely path would be Schlenk listening to offers and only sending away their center for a strong return. In any case, the Hawks will need to make the most of their draft assets and cap space to stay competitive, with last year's draft class of Prince and DeAndre Bembry serving as a good start. The Hawks could be at the center for each of the first two weeks of the off-season since whether or not they offer a full maximum contract to Millsap could be one of the keys of the entire NBA off-season and their match decision on Hardaway could be one of the big stories of the second week of July.
---
---