National Basketball Association
National Basketball Association
Nash can still play, but Suns are done contending
Published
Jul. 21, 2009 4:57 a.m. ET

There's a modest celebration going in the Valley of the Sun because Steve Nash has re-upped with Phoenix. But what does Nash's continued presence with the Suns really mean?




Among other things, with Alvin Gentry at the helm from the get-go, it means that Phoenix will return to the do-run-run game plan of yesteryear — but with only middling results.

Let's take a closer look.

Even though Nash is 35, he's still ready, willing and able to lead the fastbreak parade. That's because during his initial four years in the league — two each with Phoenix and Dallas — he only played in 59.2 games per season, and logged a mere 21.7 minutes per game. So there's plenty of mileage left in his legs.

Nash is not the problem. Neither is Grant Hill, who at the ripe old age of 36 also has comparatively young legs. If Nash's daylight was restricted in his early years while he learned the pro game, Hill's injuries limited him to an average of 22.3 games during what should have been his peak productive seasons from 2000-2006. (This includes the 2003-04 season, which he missed entirely.)

So like Nash, Hill should have some gas left in his tank.

Leandro Barbosa can run with anybody, but he's yet to establish any sense of consistency and also remains a mistake player. Even so, he will benefit from playing on the run.

Assuming that Amare Stoudemire's eye will be okay, he still projects as a highly flawed all-star-caliber performer. There's no question about his talent — his quick spins, high-flying offensive moves, and steady mid-range jumpers are all exceptional. Plus, he's proved to be a devastating force when operating screen/rolls in tandem with Nash.


---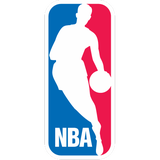 Get more from National Basketball Association
Follow your favorites to get information about games, news and more
---