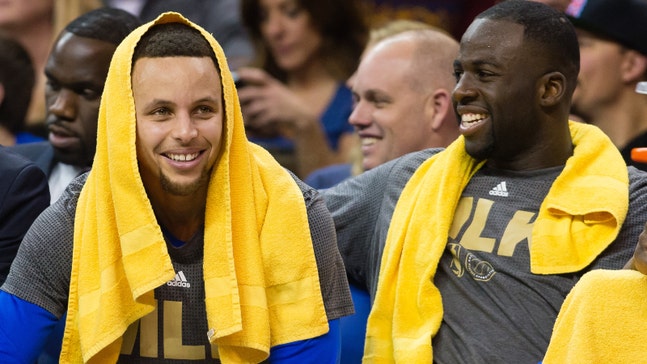 'Mother Sucker!' Steph Curry nearly drops F-bomb on live TV
Published
Feb. 23, 2016 12:03 p.m. ET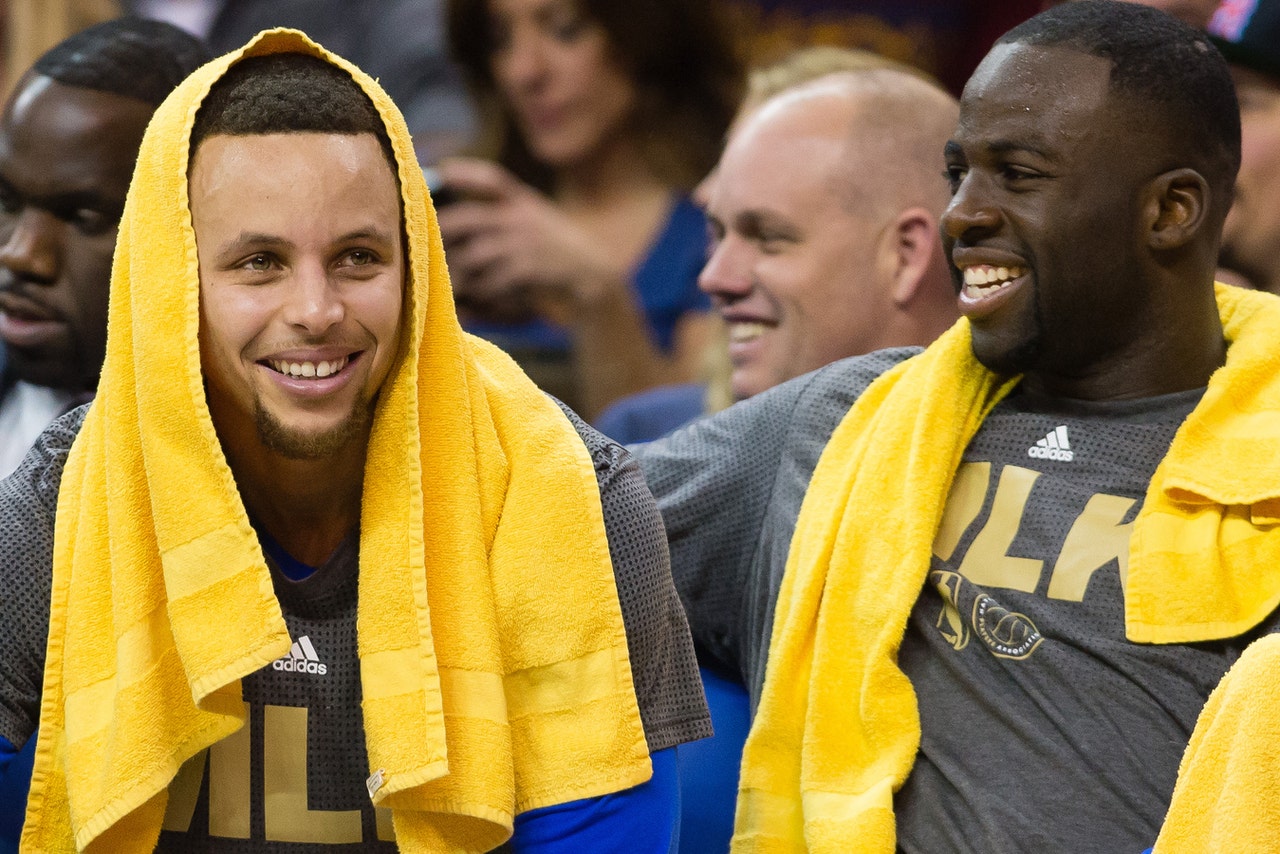 When you're done with a hard-fought NBA battle, there's probably nothing like the postgame shower. It'd just be nice to make it to the locker room before the water starts flowing.
Golden State Warriors star Stephen Curry wasn't that lucky after his team vanquished the Atlanta Hawks on Monday night, as teammate Draymond Green swooped in during Curry's postgame interview and doused him. And the cold water elicited quite a reaction from the reigning MVP, who came thiiiiiiis close to dropping an F-bomb on live TV:
This is kind of becoming a thing between Green and Curry, with the former pranking the latter in the same fashion just three weeks ago:
Naturally, because we're talking about Curry and the Warriors, this will probably touch off a Golden State-themed meme that you'll be sick of by the end of the regular season. And a quick glance at Twitter confirms the trend is spreading:
"Mother Sucker," indeed.
---
---