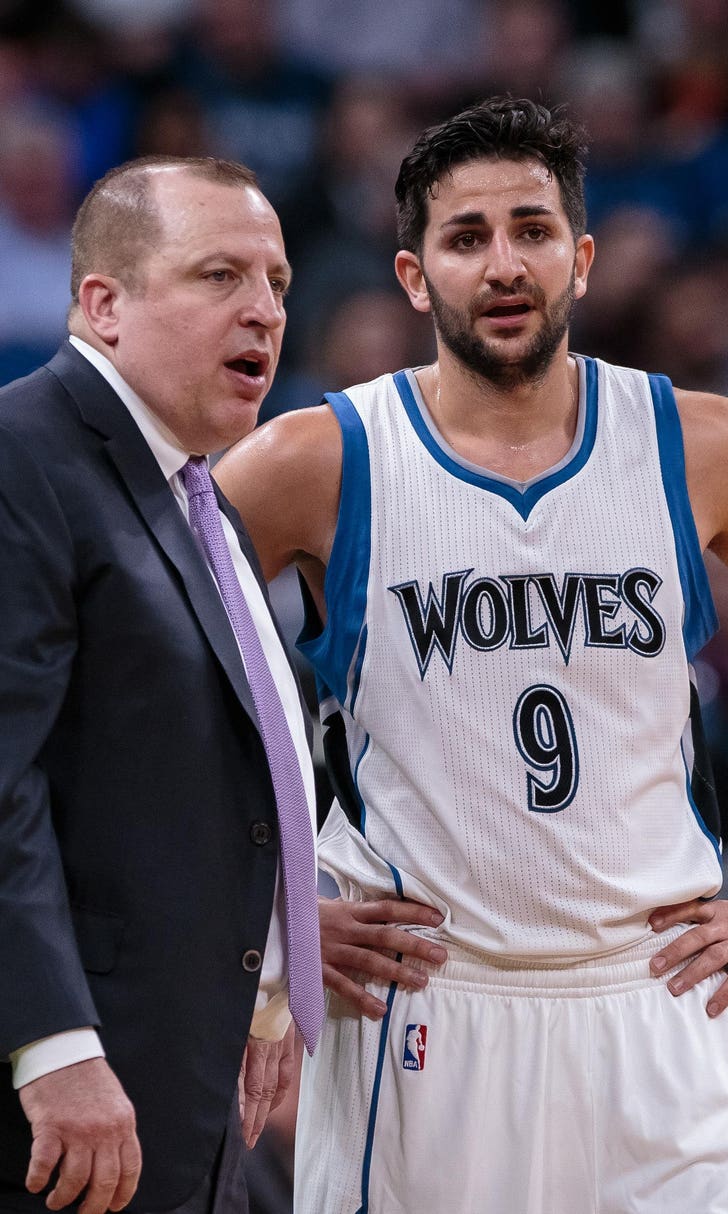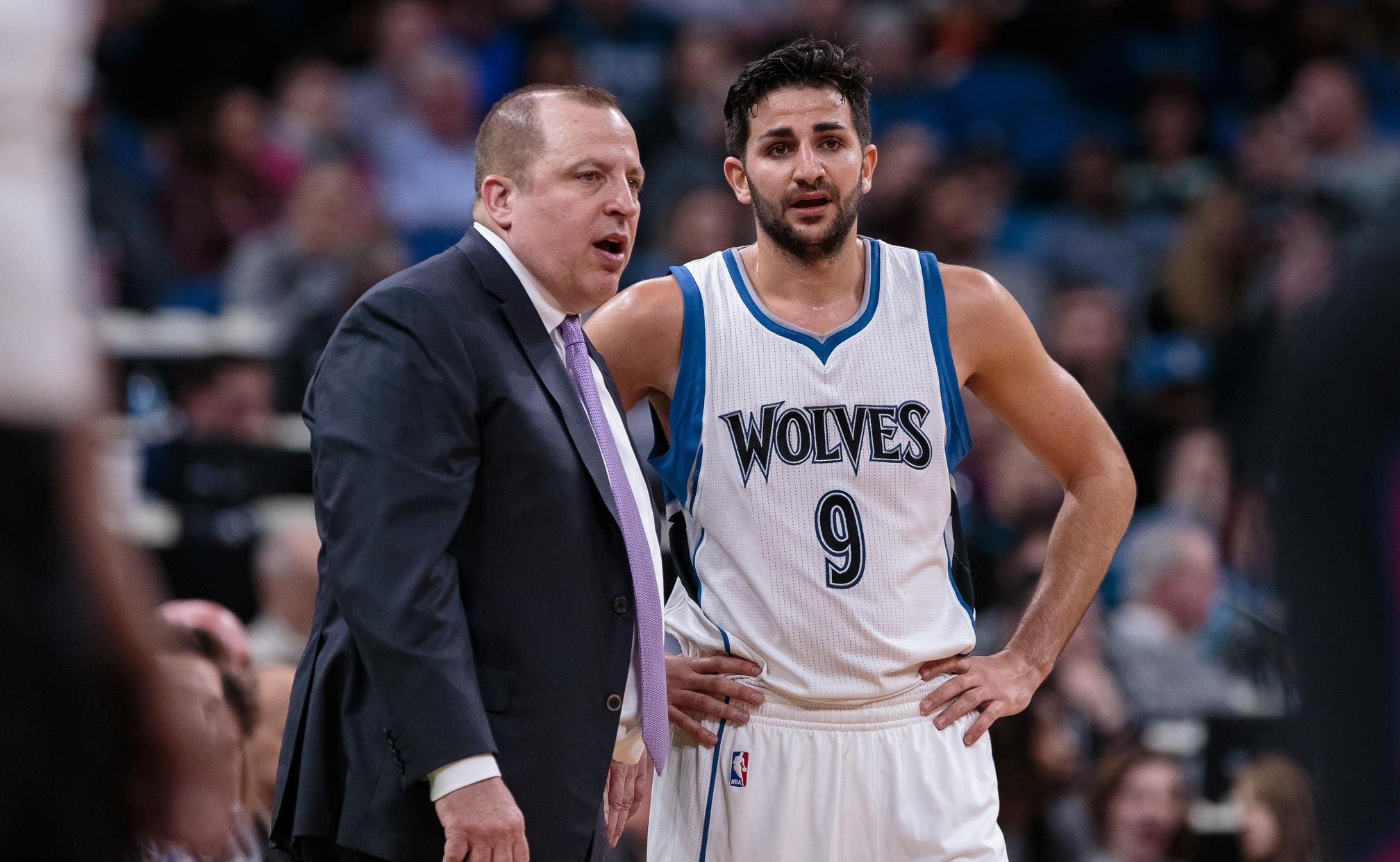 Minnesota Timberwolves: The best potential replacements for Ricky Rubio
BY Fansided and Dominique Clare/FanSided via Hoops Habit • June 30, 2017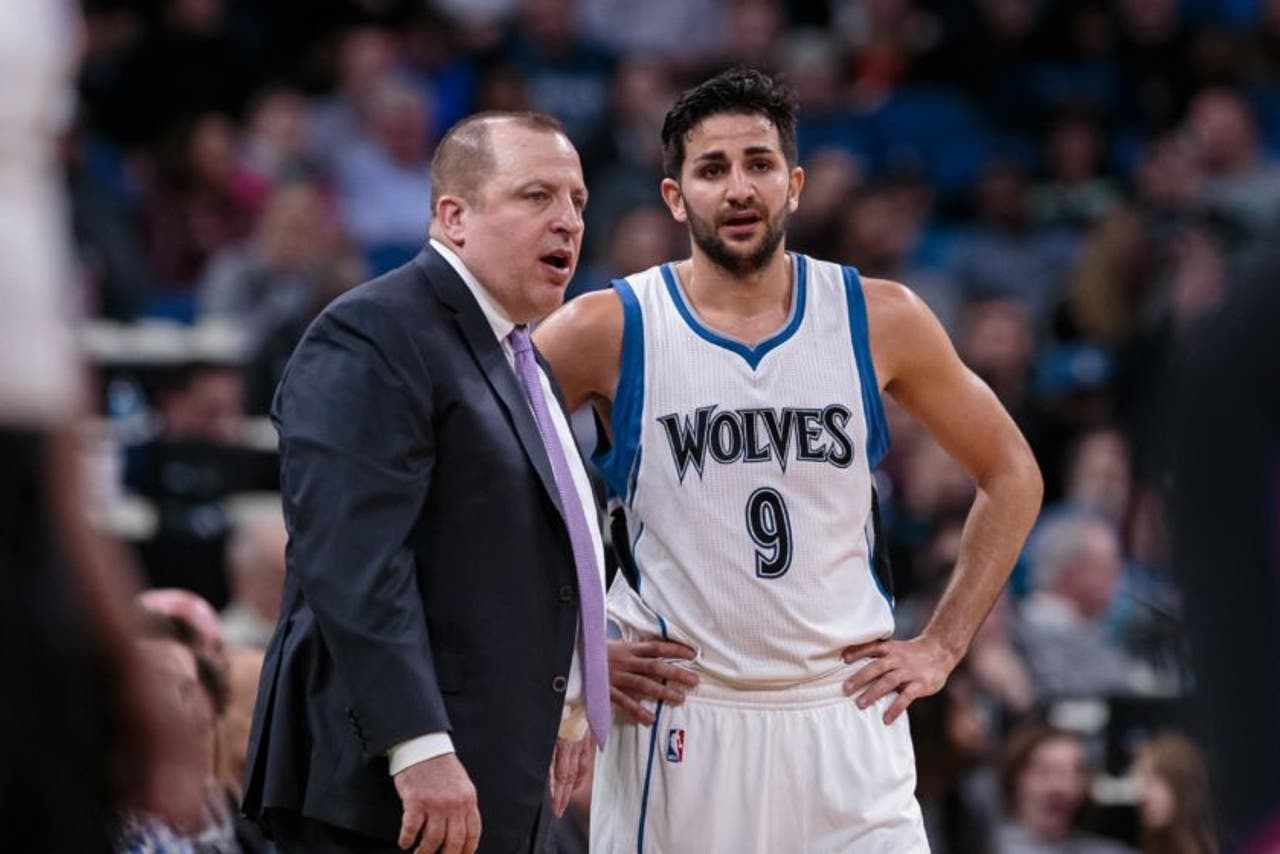 Mar 8, 2017; Minneapolis, MN, USA; Minnesota Timberwolves head coach Tom Thibodeau talks to guard Ricky Rubio (9) in the third quarter against the Los Angeles Clippers at Target Center. The Minnesota Timberwolves beat the Los Angeles Clippers 107-91. Mandatory Credit: Brad Rempel-USA TODAY Sports
It is clear that the Minnesota Timberwolves intend to trade Ricky Rubio. With free agency approaching, the Wolves have several options at point guard.
Ricky Rubio trade rumors have been floating around the NBA for a few years now. These rumors are continuing to pick up steam despite Rubio coming off the best season of his career. During the 2016-17 season, the Spanish floor general averaged 11.1 points, 9.1 assists and 4.1 rebounds per game for the Minnesota Timberwolves. Those are good stats for a pass-first point guard.
Rubio is a solid point guard, but is not proving to be good enough for head coach Tom Thibodeau.  The Wolves currently lack shooters, so they may opt for a point guard that can shoot efficiently and still run the offense. Ricky Rubio improved his field goal percentage from previous years, but his three-point percentage dropped to 30.6 percent last season.
It wont be easy to trade Rubio. He is on a contract that still has two years and $28.9 million left on it, per Sportrac. The Timberwolves will first have to find a team that is interested and then make sure that team has the cap room to make it work.
Who will replace Rubio?
If the Minnesota Timberwolves trade away Ricky Rubio and don't get a point guard in return, they would be left with Tyus Jones as the only point guard on the roster. Jones is young and has potential, but is not ready to start in the NBA.
In that scenario, the Timberwolves must target a starting-caliber point guard in free agency. That way they will enter the season with their long-term starting lineup. In addition, that would allow the Wolves to trade Rubio for a couple rotational players.
The Minnesota Timberwolves currently have $21.3 million in cap space if they renounce all free agency cap holds other than Patton, per Spotrac. The recently gained $4.2 million after cutting Jordan Hill's non-guaranteed salary for 2017-18.
Bearing all this in mind, here's a look at three players that can replace Ricky Rubio as the Minnesota Timberwolves' starting point guard.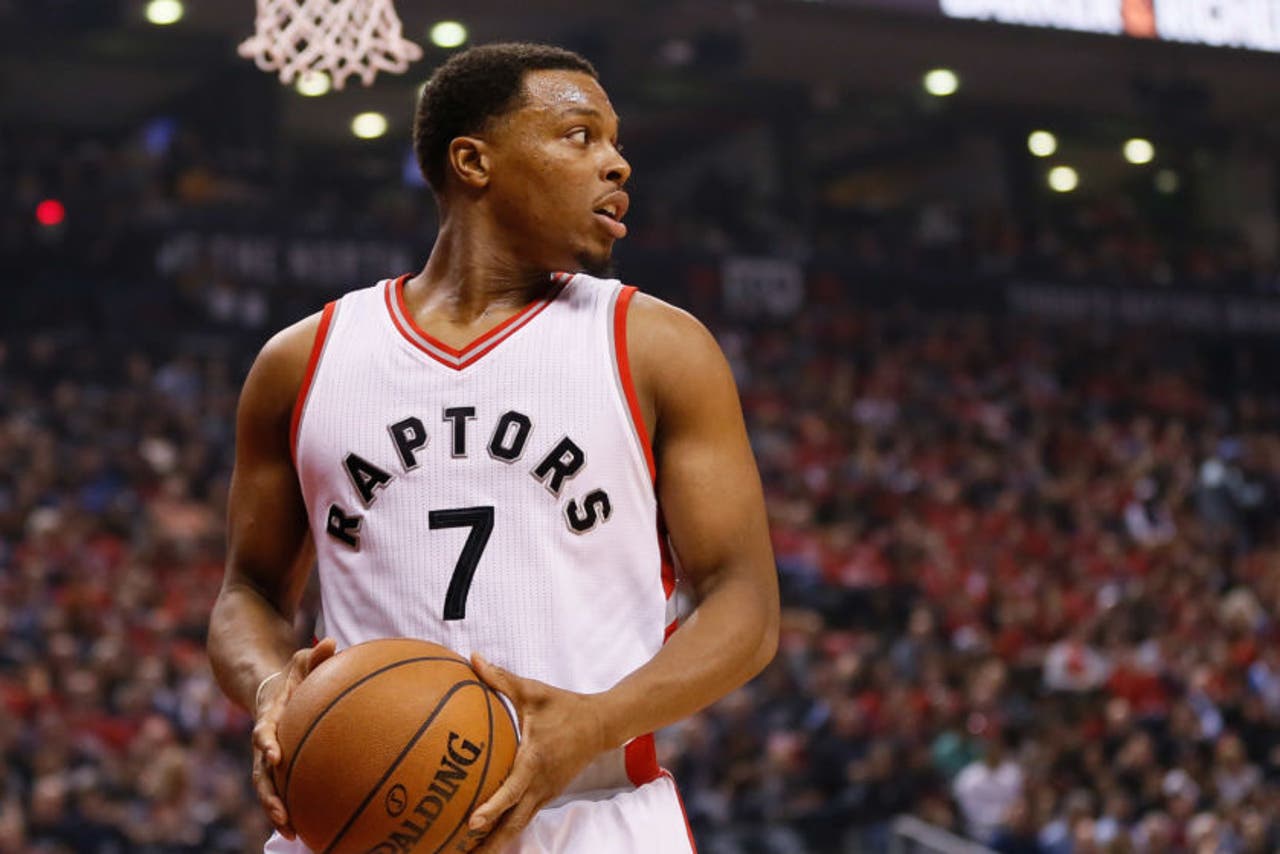 Apr 15, 2017; Toronto, Ontario, CAN; Toronto Raptors guard Kyle Lowry (7) during a break in the action against the Milwaukee Bucks in-game one of the first round of the 2017 NBA Playoffs at Air Canada Centre. Milwaukee defeated Toronto 97-83. Mandatory Credit: John E. Sokolowski-USA TODAY Sports
3. Kyle Lowry
2016-17 Stats: 22.4 PPG, 7.0 APG, 4.8 RPG, 1.5 SPG, 46.4 FG%, 41.2 3P%, 81.9 FT%
Kyle Lowry is the best player on this list. The reason he is third is because he will require the largest contract in order to sign, which makes this addition the least likely.
Lowry is a three-time NBA All-Star. With this signing, the Timberwolves would have arguably one of the best starting lineup in the NBA.
He would be a drastic upgrade over Ricky Rubio. In addition to facilitating the ball, Lowry has the ability to score at will. Adding his 22.4 points a game to what Jimmy Butler, Andrew Wiggins, and Karl-Anthony Town average is almost unfathomable. Furthermore, Lowry shoots a high percentage three-ball, making 41.2 percent of his threes during the 2017-17 season.
The Timberwolves could make this work, but it would leave them in a horrible position to sign any bench players. After coming to terms with Lowry, the Wolves would have very little money left for other much-needed free agent shooting guards and small forwards. The Minnesota Timberwolves would have an amazing starting lineup with very little depth.
Because of the money situation, Lowry ranks third instead of higher on the list.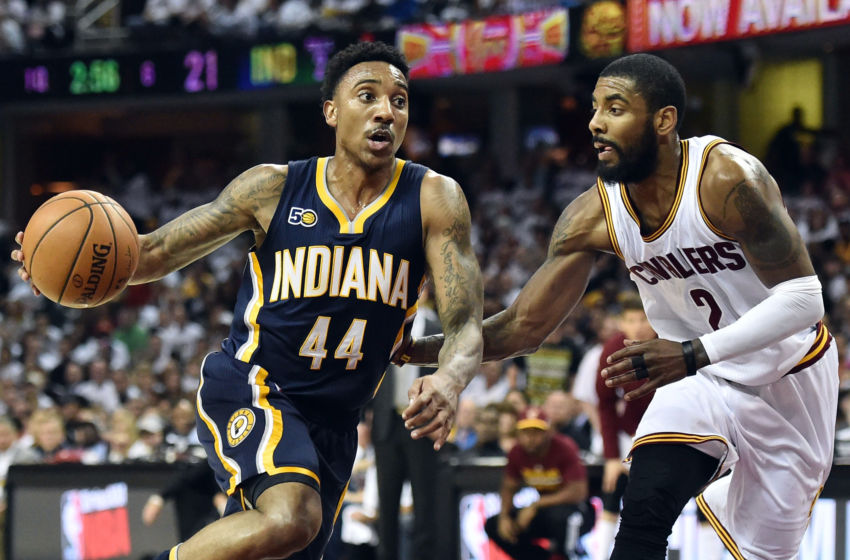 2. Jeff Teague
2016-17 Stats: 15.3 PPG, 7.8 APG, 4.0 RPG, 1.2 SPG, 44.2 FG%, 35.7 3P%, 86.7 FT%
Jeff Teague is a solid veteran signing. At 29 years old he has an excellent mix of game knowledge and athleticism. He made his first NBA All-Star team during the 2015-16 with the Atlanta Hawks. His production was very similar this past seasonm even though he did not make an All-Star team.
Teague is underrated defensively. In 2015, an article on NBA.com talked about Jeff Teague as one of the best defensive point guards in basketball.  The following is a quote from the article showing how well Teague defends the pick-and-roll.
"With the help of the play-type data that has been added to NBA.com/Stats, we can specifically target how well Teague has defended the pick and roll. Of the 224 pick-and-roll possessions guarded by Teague that have ended with a shot, foul, or turnover, the ballhandler guarded by Jeff has scored 0.69 points per possession, a mark that puts Teague ahead of about 75% of defenders."
Jeff Teague's offensive and defensive ability, combined with his veteran leadership, would make him a great addition to the Minnesota Timberwolves' starting lineup at point guard.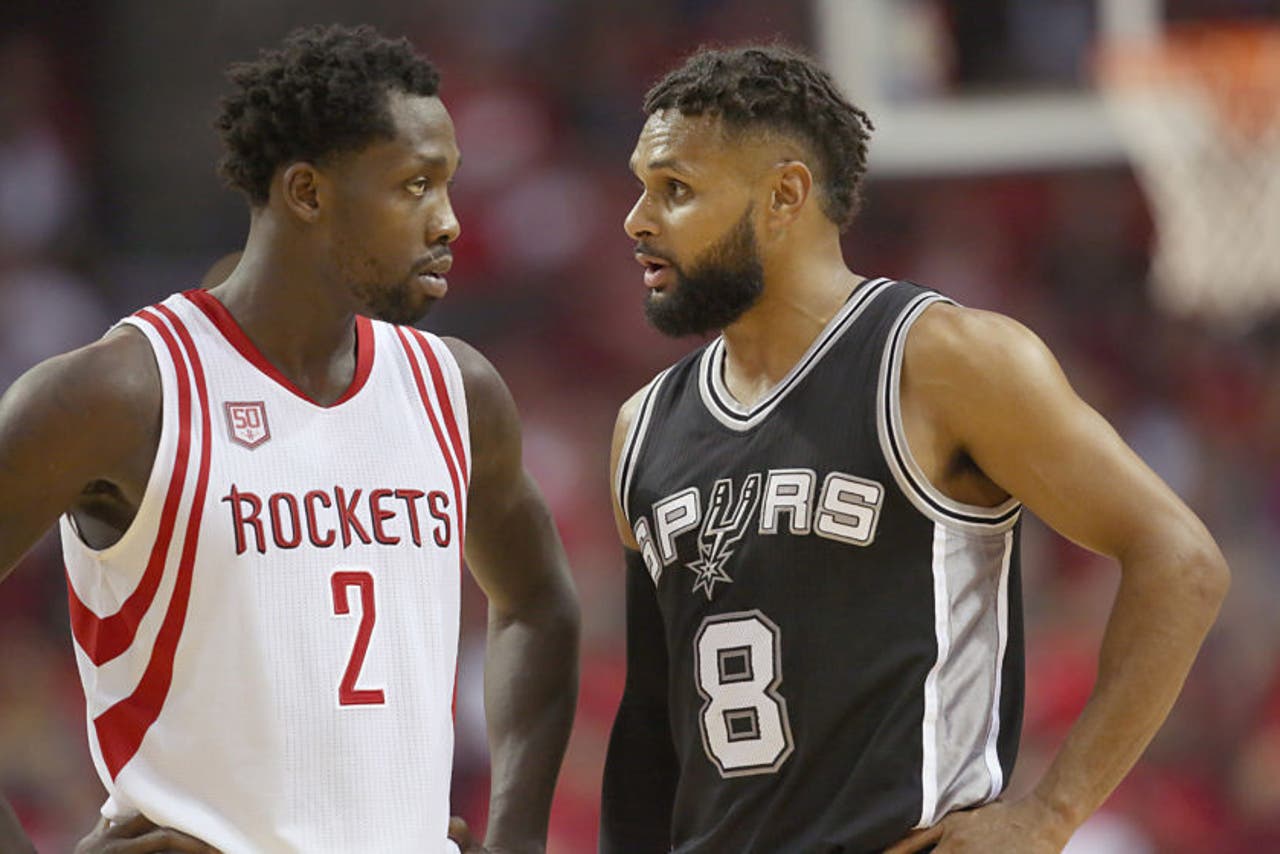 May 5, 2017; Houston, TX, USA; Houston Rockets guard Patrick Beverley (2) has words with San Antonio Spurs guard Patty Mills (8) in the second half in game three of the second round of the 2017 NBA Playoffs at Toyota Center. San Antonio won 103-92. Mandatory Credit: Thomas B. Shea-USA TODAY Sports
1. Patty Mills
2016-17 Stats: 9.5 PPG, 3.5 APG, 1.8 RPG, 0.8 SPG, 44.0 FG%, 41.4 3P%, 82.5 FT%
Patty Mills is an excellent potential replacement for Ricky Rubio for many reasons.
Financially this move would allow the Minnesota Timberwolves to acquire Mills and another free agent. That would improve the team more than just adding one good player. Mills' skill-set is also exactly what the Timberwolves need.
Mills is an excellent, consistent shooter. He shot 41.4 percent from beyond the arch in 80 games with the San Antonio Spurs last season. Having a point guard that defenders must respect will change the way teams defend the Minnesota Timberwolves.
He also has the ability to turn defense into offense. That creates momentum and can be the difference-maker in an NBA game. Below is a video showing how Mills does that. He is a guy that never gives up and plays the game with high energy — something that would complement the current roster the Wolves have.
Hopefully the Minnesota Timberwolves take care of the point guard situation as soon as possible. Ricky Rubio has played through enough trade rumors during the past few years despite being loyal to Minnesota.
Signing a new replacement and trading Ricky Rubio must be done as soon as possible, because the Timberwolves have made it clear that they want to move in a different direction.
More from Hoops Habit
This article originally appeared on
---
---