National Basketball Association
National Basketball Association
'Melo trumps Rose in wild overtime win
Published
Apr. 8, 2012 1:00 a.m. ET

Two quarters. That's all the time it took for Chicago Bulls point guard Derrick Rose to shake the rust off after a 12-game absence with a groin injury.
And two shots was all it took for Carmelo Anthony to spoil the reigning MVP's return to the floor.
'Melo scored a season-high 43 points on 16-of-31 shooting Sunday, outdueling Rose, who poured in 22 second-half points, in New York's 100-99 overtime win over the NBA-best Bulls.
Anthony knocked down four of his five 3-point attempts in the win, but none were more important than the final two, a pair of improbable, contested, gut-check jumpers that first tied and later won the game for a Knicks team teetering on the playoff bubble.
"On Easter Day it was great to watch," Knicks center Tyson Chandler said. "The Garden was pumping. And it was fun for me. I had a great view of some of the incredible plays that (Anthony) made."
Early on, it didn't appear as though the Knicks would need any late-game heroics from their star forward Anthony, who has shouldered the load as New York copes with the loss of starters Jeremy Lin (knee) and Amar'e Stoudemire (back) to injury.
The Knicks opened the game with a 7-0 run and forced five Bulls turnovers in the first five minutes, including three from Rose. Chicago began the game just 1-of-12 from the field, and the Knicks made 12 of their first 16 shots to build a 27-6 lead with 3:30 left in the first quarter.
'Melo scored 12 first-quarter points on 5-of-5 shooting. On the other side of the floor, Chicago's Rose — who had been sidelined since a 104-99 home win over the Knicks on March 12 (the final game of head coach Mike D'Antoni's tenure in New York) — was a step slow and anything but stellar.
In the early going, Rose looked out of sorts and didn't seem to know where his teammates were supposed to be, misfiring on a number of passes as his teammates rolled off screens. And with 2:35 left in the first half, the All-Star point guard had more turnovers (five) than points (four).
After missing his first four shots, Rose finally scored his first bucket of the game on a three-point play with 8.7 seconds left in the first half, cutting the Knicks lead to 53-45 at the break. That basket seemed to kick-start Rose, who found his shot in the third quarter, stroking two 3s to help the Bulls tie the game at 67-67.
All told, Rose scored 14 points on 4-of-8 shooting in the third, and any lingering rust that may have existed appeared to have been sufficiently shaken off. By the end of the quarter, Chicago led 75-72, and New York's early 21-point lead was nothing more than a distant memory.
"You can't guard this kid one on one," Knicks coach Mike Woodson said. "I think Rose is probably the best point guard in our league, without a doubt."
Rose shot just 1-of-7 from the field in the fourth quarter, but his four-point play with 5:04 left in the game — and the finger guns that followed — gave the Bulls an 89-80 lead and seemed like a dagger. But Anthony, who scored 12 of New York's 19 fourth-quarter points, stepped up, embraced the spotlight he so badly desires, and spoiled what appeared to be a triumphant return for Rose.
The Knicks trailed 91-88 with 34 seconds left in the game when Chandler intentionally fouled Bulls forward Luol Deng — a play he would go on to call "stupid" after the game. But the move paid off, and Deng missed both free throws, handing the ball back to New York with a chance to tie.
After a missed 3 by Steve Novak, J.R. Smith fouled Rose, who needed just one free throw to ice the game. But like Deng, Rose — a career 81.6 percent free-throw shooter — also missed both, setting up a long Anthony 3-pointer that rattled in and tied it at 91-91 with 11.2 seconds left.
"They were making my shots tough tonight," Anthony said of the game-tying 3. "So that probably was the best shot I was going to get."
On the Bulls next possession, Rose offered up an uncharacteristic air ball at the buzzer, allowing 'Melo another opportunity to strike again in overtime — this time for the win.
Trailing 99-97 with 34 seconds left in overtime, Anthony drove to the hole and missed a contested layup, then grabbed his own rebound and missed his put-back attempt. Chandler snatched the Knicks' second offensive board of the possession and kicked the ball out to Smith, who missed a long 3-point attempt.
But Chandler came up with another offensive rebound and kicked it out to Anthony, who deftly knocked down another well-defended 3 with 8.2 seconds left to play, inciting pandemonium among the Garden faithful. At the other end, Rose, whose return ended as poorly as it started, missed another shot to steal a win at the buzzer.
"I didn't want to try to go to the hole and just throw something crazy up," Anthony said of his game winner. "At that point in time, my best shot was the pull-up.  . . .  I was like, 'Something's got to go.' If I take this shot and make it, we win; if I don't, we lose the basketball game."
It was a tremendous victory in front of a boisterous crowd, and one that was desperately needed for a Knicks team that has been ravaged by injuries and is just one game ahead of Milwaukee, still barely clinging to a playoff seed in the Eastern Conference.
Woodson called Sunday's win "unbelievable." Chandler called it "incredible." Rookie guard Iman Shumpert, who shut down Rose with some first-class defense down the stretch, called it "the type of game you dream about."
The victory was the Knicks' 11th in the past 14 games and their eighth consecutive at home, and as the buzzer sounded, Anthony pounded his chest and screamed, "This is my house" as the Garden roared in exultation.
"That's how the Garden's supposed to be," Anthony said. "It was mine today."
Follow Sam Gardner on Twitter: @sam_gardner
---
---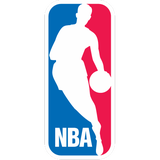 Get more from National Basketball Association
Follow your favorites to get information about games, news and more
---