National Basketball Association
National Basketball Association
Maybe Riley didn't build a dynasty
Published
Jun. 13, 2012 1:00 a.m. ET

Everybody was dancing politely around Dwyane Wade on Wednesday, or as politely as one can while also asking, "Hey, I thought you were greatness. What happened?"
A question was asked about if he feared that he'd very soon reach a point where he just won't be able to do it? Only it was obvious "very soon" had been thrown in as a way of avoiding awkwardness.
"One day it'll happen," D-Wade said, "but not right now."
As he talked, I could not help wondering why he is the only one facing these questions. What if Wade is not Miami's only aging legend? What if Heat president and architect Pat Riley, too, has lost a step?
Can I say this? Is this basketball blasphemy?
Sorry, y'all. Because if the Big Three are an imperfect creation, if this grouping indeed has created so much pressure as to prevent winning, that is at least partially on Riley.
If this just does not work, that, too, is on Riley.
This is why, as much as LeBron James and Erik Spoelstra, D-Wade and Chris Bosh have riding on beating Oklahoma City in these NBA Finals and starting to fulfill a predication of "not five, not six, not seven" championships for Miami, so, too, does Riley. Legendary does not provide a free pass, not forever, not when you stay in the game.
Just ask Michael Jordan, or Isiah Thomas or even D-Wade.
Riley is one of the greatest coaches and greatest basketball minds of all time. I used to watch his Lakers teams with awe, and my esteem only grew with how he handled Magic Johnson and his AIDS diagnosis in that wonderfully done documentary.
If this Miami team fails to win a championship this season, though, Riley and his substantial resume deserves to be dropped in the grease with everybody else in this Heat organization.
Somebody undoubtedly will ask: What specific decisions of Riley's do you fault?
This is not about second-guessing Shane Battier's arrival (actually quite genius looking), or asking Bosh to be your big man (not so much), or even bringing LeBron to South Beach (TBD). This is about how this creation works, or does not work, as a whole.
If this Dream Team fails, it is disingenuous to ignore Riley's role.
It is his team. His fingerprints are everywhere. The culture of the team is Riley's. The coach is his handpicked protégé. The players are his guys. Riley was the one lauded as a genius, master recruiter and architect of a budding dynasty when he brought LeBron and Bosh's talents to South Beach.
And if the dynasty does not happen and instead sprouts up in Oklahoma City around a pair of young, homegrown talents, what does that say about the architect?
Because whatever your particular problem is with this Heat team, and many have sprouted after a Game 1 loss to OKC, I guarantee it is at least partially under Riley's purview.
If you buy into Spoelstra being too inconsistent with whom he plays and his rotations, that is on Riley. This is his guy. He has been hands off, meddling very little by all accounts. And if you believe Spoelstra has been put in an unfair position, asked to win with a roster not deep enough with too many fatal flaws, that, too, is Riley.
If you buy into D-Wade being a rapidly aging player, that is partially on Riley. His job has to be to foresee this, and to understand better than anybody why he and LeBron look better together on paper than on a court where both do better with the ball in their hands.
If you buy into LeBron being incapable of handling this kind of pressure or Bosh playing out of position or that there's more talent than team in Miami, this at least partially falls to Riley. He even has a little culpability in "not five, not six, not seven ..."
As ugly as "The Decision" was for LeBron, ask anybody and they will tell you the celebration a day later is the bigger problem. It turned a bad decision into a pattern, or as one NBA official told me, a challenge to make sure it was "not three, not two, not one ..."
Riley cannot be blamed for LeBron going on with Jim Gray. He was still recruiting him and had to play ball. As soon as LeBron said, "I am taking my talents to South Beach," though, Riley needed to jump into crisis mode. He certainly needed to step in and say, "Wait, y'all are planning what? Where you plan to say what? Um, no."
All of this has further added pressure on Miami, where so much rides on this team to win championships starting now.
"What he has riding on it is he's the president of this team, and he has a job to do to put the best team out," Wade said. "If anything, that's what he has riding on it. I think, when it comes to a personal standpoint, he's done everything he can do. Anything he does from that point is just a bonus. He's just adding to his resume."
This is all true. I do not believe Riley believes this.
He has been around basketball too long to be this selfish. He has to know that you do not bring people in like this and not do everything in your power to make them successful.
If they are not, that at least partially is on him.
A lot has been made of a moment TV captured with Riley from Tuesday night. Looking forever like he did in LA, his hair slicked back and nattily dressed in a perfectly tailored suit, Riley stood with Alonzo Mourning amid a sea of blue-clad Oklahoma City Thunder fans. His arms were folded on his chest. His gaze was upward, staring at what had become a 10-point OKC lead. His face clenched in what looked like controlled fury.
"He's a winner, and he doesn't …" Wade said, "he doesn't believe in settling for losing."
Riley is not an emeritus professor at The Heat University. He is one of the best basketball minds in the history of the game. And he owes it to everybody he brought in, and himself, to find a way to bring a championship to Miami.
Because if it fails, it is on him as much as anyone else.
---
---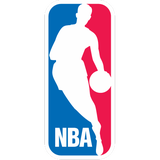 Get more from National Basketball Association
Follow your favorites to get information about games, news and more
---