National Basketball Association
National Basketball Association
Mavs complete epic rally to stun Heat
Published
Jun. 2, 2011 1:00 a.m. ET

Any pain in Dirk Nowitzki's left hand wouldn't have hurt nearly as much as a 2-0 deficit.
So he put the ball there - torn-up finger and all - and hoisted the shot that gave the Dallas Mavericks new life in the NBA finals.
Nowitzki shook off an injury to his non-shooting hand and made the tie-breaking layup with 3.6 seconds left, and the Mavericks roared back from 15 points down in the fourth quarter to stun the Miami Heat 95-93 on Thursday night and tie the series at one game apiece.
''You can just sense it in us that we weren't going to give up, we were going to be resilient,'' Dallas guard Jason Terry said.
Capping a furious rally by scoring Dallas' final nine points, Nowitzki made two late baskets left-handed - despite a torn tendon on his middle finger. He finished with 24 points, saying the finger felt fine.
''Definitely a huge comeback for us and we never gave up, and that was big,'' Nowitzki said.
Nowitzki was hurt in Game 1 when he slapped at the ball trying to make a steal from Chris Bosh. He fiddled with various braces and splints over the last two days before settling on a small one that sat lower on the finger and allowed him to keep a good feel of the ball.
Dwyane Wade had 36 points for Miami, but his desperation 3-pointer was off at the buzzer.
Game 3 is Sunday in Dallas.
Seemingly out of the game when the Heat led 88-73 with 7:15 remaining, Dallas held the Heat to just one field goal from there, a 3-pointer by Mario Chalmers with 24.5 seconds that tied it just 2 seconds after Nowitzki's 3 had made it 93-90.
But after a timeout, Jason Kidd ran the clock down before getting the ball to Nowitzki, who drove into the lane, spun back to the left and made the layup.
''We're a veteran team and we don't get too high with the highs and too low with the lows,'' Nowitzki said.
Terry, largely silent since the first half of Game 1, fueled the comeback with a couple of jumpers and finished with 16 points. Shawn Marion had 20 points for the Mavericks, who had lost four straight finals games in Miami since taking a 2-0 lead in the 2006 series.
They were about to go down 2-0 this time before Nowitzki, who insisted his injured finger wouldn't hinder him, led a rally even more amazing than the one that won Game 4 of the Western Conference finals, when the Mavs trailed Oklahoma City by 15 in the fourth quarter before pulling it out in overtime.
''Just a different series, but we always believe we can come back regardless of the score,'' Marion said. ''The game is over when the final buzzer rings.''
LeBron James scored 20 points for the Heat.
He and Wade were running by and over the older Mavs for three quarters, and it appeared the only thing that could slow them down was that big trophy they would soon be holding.
Not so fast.
Wade angered the Mavs, particularly Terry, when he held his follow through after his 3-pointer from the corner with 7:15 left capped a 13-0 run and made it 88-73. Though the Mavs said they were bothered by the Heat's actions, James and Wade - who have already endured plenty of criticism for premature partying - denied that was the case this time.
''There was no celebration at all,'' James said. ''I was excited about the fact that he hit a big shot and we went up 15.''
The Heat suddenly went cold, holding the ball too long on possessions and forcing James and Wade to attempt long jumpers with the shot clock winding down, instead of playing to their strengths and driving into the lane.
''We just didn't execute down the stretch,'' Bosh said. ''There's no shock. There's disappointment. But the reality is the reality. We might as well get used to it and focus on the next one.''
A series of those missed jumpers eventually ended with the Mavs getting possession, and Nowitzki making a layup that tied it at 90 with 57 seconds to play.
The Heat lost for the first time in 10 games at home in the playoffs and will have to win at least once in Dallas to force the series back here.
''That's about as tough a fourth quarter as you can have,'' Heat coach Erik Spoelstra said. ''When it started to slide, it just kept on going.''
The Heat held the Mavs, whose offense was so precise in their victories over the Lakers and Oklahoma City, to one of their worst performances of the postseason in Game 1. Yet Miami didn't expect to shut down Dallas the way it did Boston and Chicago in the last two rounds, with Spoelstra saying before the game the Mavs would ''hit back.''
But Miami weathered the early storm and appeared to have nothing to worry about in the second half.
A 29-10 burst spanning halftime showed off the Heat at their athletic best: A dunk by James, a dunk by Wade, and a long alley-oop pass from Wade to James on the fast break that turned a 51-all halftime tie into a 57-52 lead.
And just when Dallas got it down to four late in the period, James drove right for a powerful slam that left Tyson Chandler throwing his hands up in the air as if to say ''How do we stop that?''
Eventually they did.
And they turned the tables on the Heat, who pulled off a stunning comeback of their own to spark the turnaround in the 2006 series. Dallas had a double-digit lead midway through the fourth quarter of Game 3 of that one, Wade brought Miami back, and the Heat never looked back.
Considering he has more help now with James and Bosh, the Heat's inability to put this one away is even more amazing.
''We didn't play the way that we normally play, so they deserved it and we didn't,'' Wade said.
The focus was back on the Heat's stars in a finals where some attention during Wednesday's off day was diverted to a former Heat player when Shaquille O'Neal, the center on their 2006 team who announced on a Twitter video he was retiring from the NBA. Also a teammate of James in Cleveland, O'Neal posted another video Thursday encouraging the duo to ''go get that ring.''
The Heat played a video tribute showing some of O'Neal's highlights in Miami during a first-quarter timeout and received nice applause, but not a standing ovation.
The offenses showed up for this one after neither team found a flow in the opener. Mike Bibby quickly got in the act with two 3-pointers for the Heat after he and fellow starter Joel Anthony were scoreless in Game 1 and it was tied at 28 after one.
It got heated late in the half and Miami appeared set to lose its cool, with Mike Miller called for a technical but Wade spared one, when after appearing to be fouled by Chandler on a layup attempt, he bumped Chandler while trying to get at the referee to protest.
Yet down nine and with James on the bench with three fouls, the Heat held the Mavs scoreless the final 3 minutes and tied it at 51 on Wade's 3-pointer with 25 seconds to go.
Notes: Wade became the Heat's career leader in postseason games with his 83rd. He had been tied with Alonzo Mourning. Teammate Udonis Haslem is third with 74 appearances. ... Mavs backup center Brendan Haywood committed a foul 47 seconds into the fourth quarter and went immediately to the locker room with an apparent injury. ... Miami has held opponents below 100 points in 16 of 17 games this postseason. ... The 1995-96 Bulls are the only team to go 10-0 at home on the way to a championship
---
---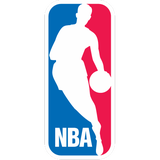 Get more from National Basketball Association
Follow your favorites to get information about games, news and more
---