National Basketball Association
National Basketball Association
Mavericks 105, Rockets 100
Published
Jan. 17, 2013 5:39 a.m. ET

James Harden drove to the basket with his potent left hand, intent on breaking a late tie against the Dallas Mavericks.
His layup attempt never reached the rim.
Elton Brand's critical block led to a pair of tiebreaking free throws by O.J. Mayo, and Dirk Nowitzki hit several big shots and finished with 19 points to turn back a Jeremy Lin-led rally in the Mavericks' 105-100 victory over the Houston Rockets on Wednesday night.
''I had two or three. Which one was it?'' Brand said when asked about the block, managing to keep a straight face for a few seconds before breaking into a big grin.
He knew which one it was.
''He's one of the best finishers in the league,'' Brand said. ''I just tried to do what I could to get a stop right there.''
The Mavericks, who won a season-high fourth straight game, got plenty of stops on Harden. The NBA's fourth-leading scorer finished with 20 points but had just five midway through the third quarter and was held to 5-of-23 shooting. He barely extended his career-best streak of games with at least 20 points to 22.
Lin was the bigger threat in the fourth quarter. With Houston trailing 93-82, he hit two free throws and consecutive driving layups to start a 15-4 surge that tied the score at 97. He also had a 3-pointer, but missed three of six free throws down the stretch. One would have given Houston its first lead since the first quarter, and the last cost the Rockets a chance to tie with 57 seconds left.
''Well, if I could hit a free throw that would be nice,'' said Lin, a 78 percent foul shooter who had 19 points but went 6 of 10 from the line.
Mayo's free throws put Dallas ahead 99-97 with 1:02 remaining, and Lin had a chance to tie it after drawing a foul call that Dallas didn't like. His miss gave the Mavericks the ball back with the lead, but Mike James missed a long jumper. Harden couldn't get a good look at a layup on the other end, and Nowitzki won a scramble for the ball and made two more free throws.
The Rockets had a last chance to tie, but Lin committed their 16th turnover trying to get the ball to Chandler Parsons, who had 18 points. Harden, Lin and Parsons - Houston's three outside scoring threats - combined to make 17 of 50 from the field as the Rockets shot 39 percent and lost a season-high fifth straight coming off their second five-game winning streak, also a season best.
''Turnovers, missed layups, missed good shots,'' Rockets coach Kevin McHale said. ''We just go through stretches where that comes back, and we've got to fight back after that.''
Mayo had 18 points despite 3-of-14 shooting because he was 12 of 13 from the line. Shawn Marion also had 18 points to go with nine rebounds, while Brand had 11 points, 10 rebounds and two blocks.
Six Mavericks finished in double figures for the second straight game, but Dallas was looking to Nowitzki in key stretches. He hit a 3-pointer late in the third quarter to stem a Houston rally and had another big jumper after Lin pulled the Rockets within a point with 3:40 left.
''I had some good looks,'' said Nowitzki, who has scored in double figures in nine straight games after a slow start in his return from knee surgery that sidelined him for the first two months. ''That 3 at the end of the third helped me get my rhythm. Sometimes all you need is to see the ball go through the hoop one time.''
The Mavericks shot 38 percent and had a subpar night at the line before Nowitzki, Mayo and Dahntay Jones combined to make eight straight in the final 1:02.
Harden had gone more than two quarters without a basket when he stole a pass and converted a three-point play on the other end midway through the third. He ended up with five points during a 10-2 run that pulled Houston to 71-69.
NOTES: The Mavericks didn't trail in Monday's 113-98 win over Minnesota, the first time this season Dallas led from start to finish. It also was the first time the Mavericks had three players with 20 or more points in a game. Darren Collison scored 23 and Mayo and Brand added 20 apiece. ... Collison and Mayo had nine assists each against the Timberwolves, making it the first time since 2002 that two Dallas players had at least 20 points and nine assists in the same game. ... Houston's 18 points in the first quarter matched a season low for a Dallas opponent in the first. ... James' 10-day contract expires at midnight Thursday. He played critical minutes against the Rockets, increasing the likelihood that he'll stay around.
---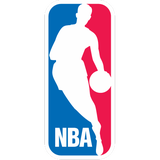 Get more from National Basketball Association
Follow your favorites to get information about games, news and more
---