National Basketball Association
National Basketball Association
Mavericks 101, Celtics 97
Published
Feb. 5, 2011 5:34 a.m. ET

The game began with the 3-point spotlight on Ray Allen. It ended with it shining on Jason Kidd.
Kidd, third in NBA history in 3-pointers made, hit one with 2.5 seconds left, putting the Dallas Mavericks ahead to stay as they scored the last 10 points and beat the Boston Celtics 101-97 on Friday night for their seventh straight win.
Allen, second on the 3-point list, missed a desperation shot from behind the arc as the buzzer sounded, leaving him five behind Reggie Miller as his quest to pass him continues.
''You're not a shooter, so they're going to give you the shot,'' said Kidd, known throughout his career more for his passing and all-around play.
Allen, though, knew not to underestimate the player who passed Dale Ellis this season to take over third place.
''He's proven over his career that he can knock the 3-ball down,'' Allen said. ''For most of his career, he hasn't been given the credit for being able to shoot because he's been able to do so many other things well. He's always had the stigma that he was flashy, but he was very effective.''
With the Celtics leading 97-96, Kevin Garnett missed an 18-foot jumper with 15 seconds to go. Then the Mavericks tried to go inside, but Dirk Nowitzki had trouble handling the ball and threw it to Kidd. He went up to shoot, then held back as Allen flew past him, and finally put the ball up for his second 3-pointer of the game.
''The play was all over the place. I was just lucky to get the ball out to him,'' said Nowitzki, who led all scorers with 29 points. ''The pump fake is one of the toughest shots in basketball. That he made that shot is amazing.''
After a timeout, Boston's Rajon Rondo threw the ball over Garnett's head and out of bounds on an alley-oop play. Garnett then fouled Nowitzki, who made two free throws with 2.2 seconds left. Allen, who led Boston with 24 points, then missed the final 3-pointer.
He went 3 for 6 from beyond the arc and needs to make six more to break Miller's NBA record of 2,560. His next chance to add to his total of 2,555 comes Sunday at home against the Orlando Magic. Kidd is a distant third with 1,742.
''There's a sense of me getting sidetracked if you worry about it because you feel like you've got to shoot it from beyond the arc,'' Allen said. ''I don't want to press. I don't want to step outside of what we're trying to do here.''
The Celtics fell to 22-4 at home, the third-best record in the NBA. And they seemed headed to another victory in front of their fans with less than three minutes to go in a game that was tight throughout.
A layup by Kendrick Perkins with 2:42 remaining put the Celtics ahead 97-91. But they didn't score again.
''I thought we got shots that we wanted,'' Paul Pierce said. ''We just missed them.''
Nowitzki began the game-winning spurt with a three-point play with 2:22 to go and Jason Terry made it 97-96 with two free throws with 56 seconds left.
Allen missed a 3-pointer. Then Garnett stole the ball from Nowitzki, but Boston couldn't take advantage as Garnett missed his 18-footer.
The Mavericks immediately called timeout and nearly ruined their opportunity when Nowitzki fumbled the ball. But Kidd bailed him out.
''Ray jumped out at me,'' said Kidd, who had 10 points and nine assists. ''If he didn't jump at me I was going to shoot it anyway because I just felt that the next shot I was going to take was going go in.''
Dallas won the first meeting 89-87 at home on Nowitzki's jumper with 17.9 seconds remaining, ending Boston's five-game winning streak.
On Friday, Terry had 17 points and Tyson Chandler had 14 points with 15 rebounds for Dallas.
''You've got so many players that have been through (close games) on this team,'' Chandler said. ''We've got options to go to down the stretch.''
Boston got 16 points from Garnett, 12 of them in the first quarter, and 13 points and 12 rebounds from Perkins, making his first start in his six games this season following offseason surgery for a knee injury sustained in Game 6 of the NBA finals against the Los Angeles Lakers.
Dallas and Boston were tied at 77 entering the fourth quarter and the game remained tied at 81 before Nowitzki's turnaround shot from the left baseline put Dallas ahead 83-81 with 9:44 to go. But the Celtics scored the next seven points, making it 88-83.
Kidd, though, scored the most important points.
''He's put teams on his back,'' Garnett said. ''He's carried the load and the responsibility for a long time.''
Notes: Garnett made his first six shots but missed 10 of his last 11. ... Both teams were on target at the start with the Celtics hitting 68.4 percent of their shots in the first quarter and the Mavericks making 66.7 percent. ... Dallas had more than 100 points for the sixth straight game and is 24-1 when it scores that much. ... Pierce was held to just 12 points and missed five of his six 3-pointers.
---
---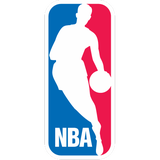 Get more from National Basketball Association
Follow your favorites to get information about games, news and more
---