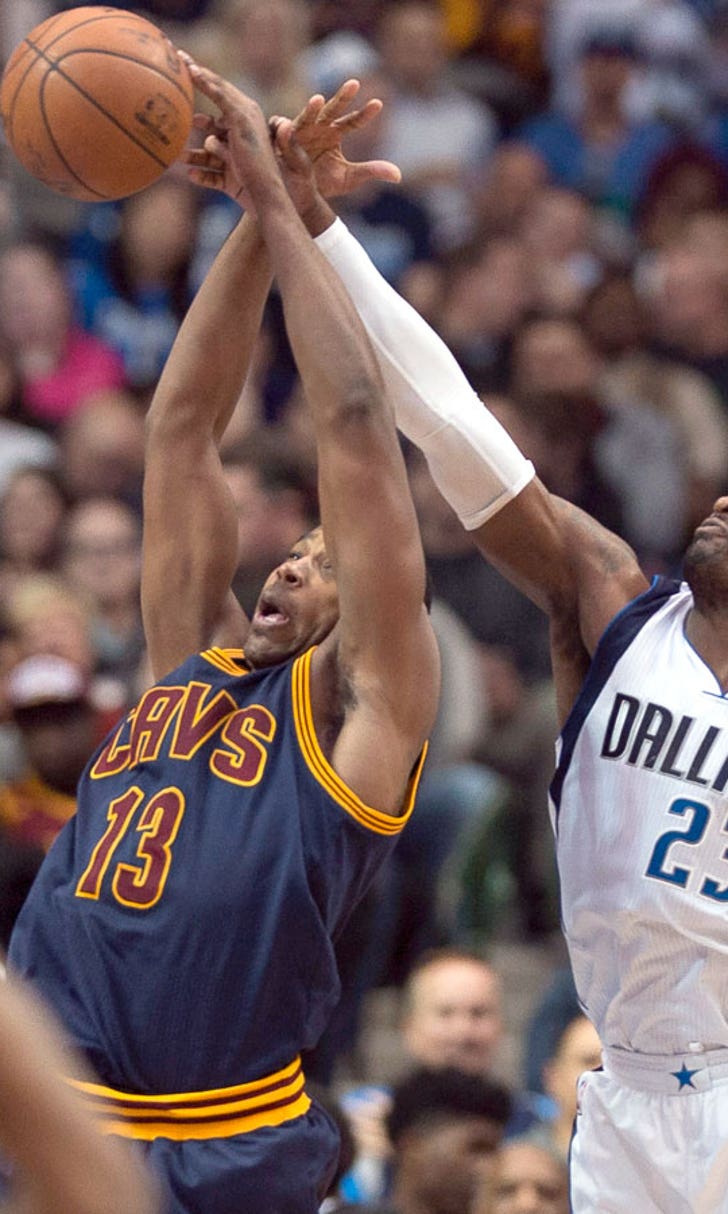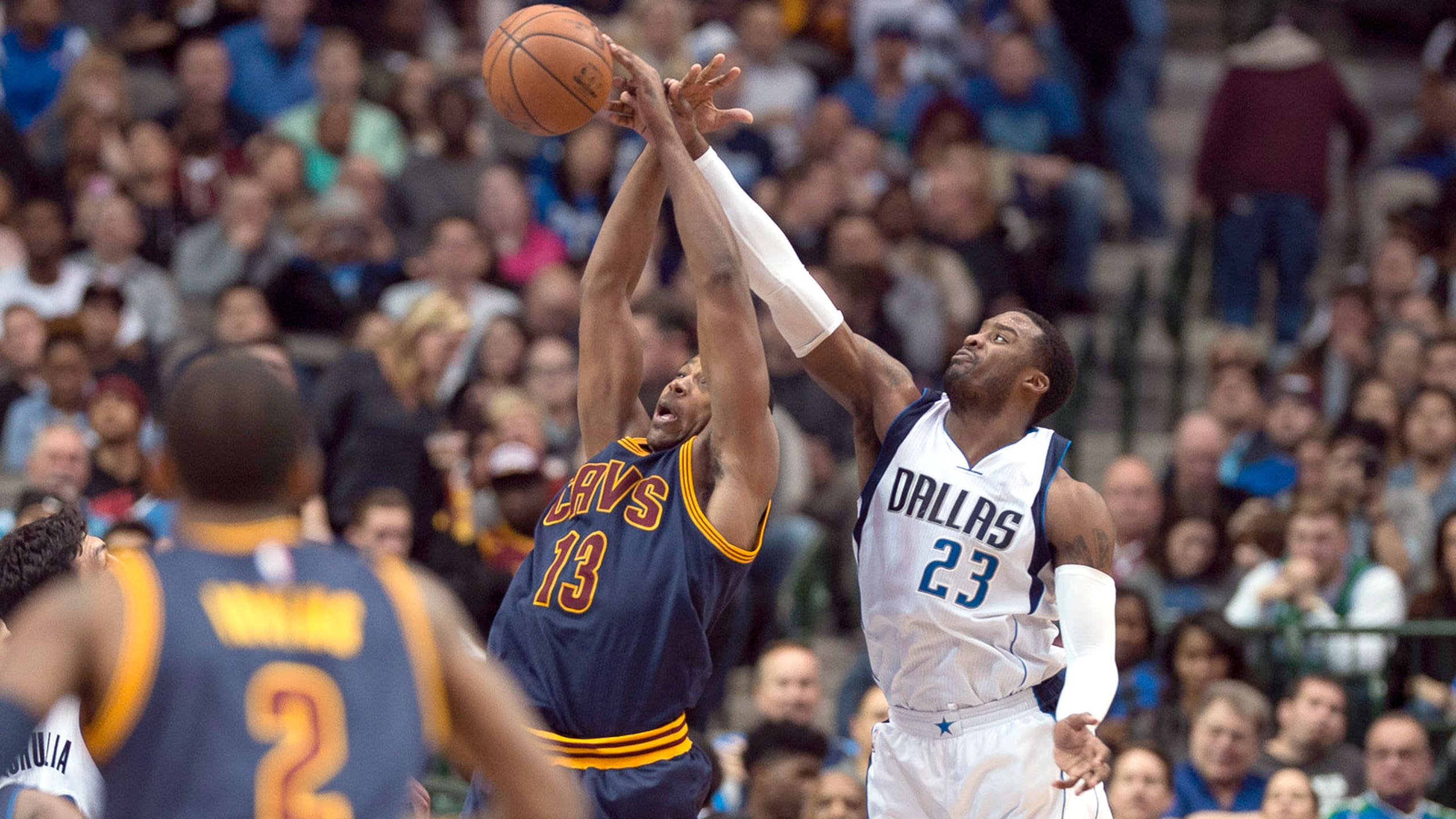 Matthews on Mavs after Cavs heartbreak: 'We're a damn good team'
BY Jeff Caplan • January 13, 2016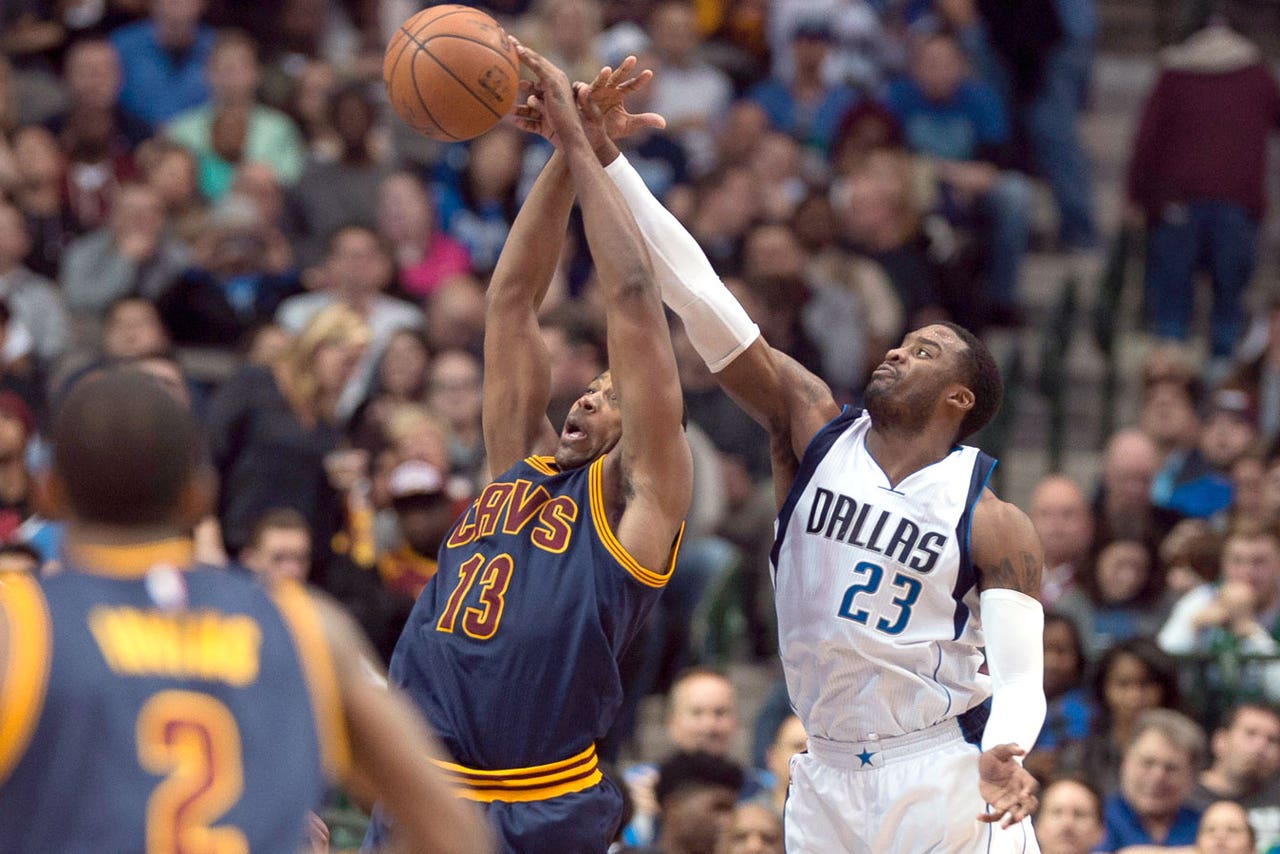 Wesley Matthews isn't interested in moral victories. He doesn't care that his Dallas Mavericks took LeBron James and the defending Eastern Conference champion Cleveland Cavaliers to overtime. He just knows they lost, 110-107.
Matthews, who had a particularly poor shooting night, going 3-of-11 from the field and 3-of-8 beyond the arc, knows the Mavs blew an early 16-point lead and couldn't close out the game when they had chances in regulation and overtime. Matthews isn't interested in hearing about how Dallas almost beat the Cavs. He made his feelings clear to reporters following the game.
"When you say that, it seems like we're the team like, 'Hey, they almost had it,' like we weren't expected to be in this game. No. We're a damn good team. We are. We just need to be that all the time. We need to be that in the late stages. We need to know, game under a minute, this is what we do. This is who we are. We can't continue to lose games like this, because we're going to have to beat good teams. ... This was our game. We should have won it and we didn't."
While the Mavs (22-17) are widely seen as a surprise so far sitting in fifth place in an overall underwhelming Western Conference, they view themselves nearly halfway through the season as a team that can make some noise in the playoffs.
And this week is supposed to prove it to the league with games against Cleveland, Oklahoma City (Wednesday), Chicago (Friday) and San Antonio (Sunday). Recovering quickly to challenge the Thunder on their home floor will be a difficult task considering Matthews, Deron Williams and Chandler Parsons all logged more than 40 minutes Tuesday night, and Dirk Nowitzki played 38.
"We want to be the best, we've got to beat the best. We've got to prove to ourselves that we can beat the best consistently. This one would have been nice, but it's not going to get any easier. Good. We don't want a lull. We've got to push, we've got to fight and we've got to get wins."
After a double-overtime win last week against Sacramento in the first game of a back-to-back, Mavs coach Rick Carlisle rested all of his starters except Parsons the next night at New Orleans, and Dallas still managed to win. Carlisle and the Mavs will be hard-pressed to do the same at Oklahoma City.
---
---