Magic Johnson wants Kobe Bryant's help to save the Los Angeles Lakers
February 16, 2017

It's still unclear what exact role Magic Johnson will play with the Los Angeles Lakers as an "adviser" to Jeanie Buss, but one thing is certain: if Magic gets the chance to remake the organization's front office, he'll be reaching out to Kobe Bryant.



Whether that's a good thing is open to interpretation, but Magic was emphatic on Tuesday in his desire to bring Kobe on board to help save the Lakers, saying the Black Mamba is the first person he'll call if he gets more power with the team.

Via ESPN.com:

"First call I make if I'm in charge? Kobe Bryant," Johnson said on ESPN's First Take. "Because Kobe understands winning. He understands, also, these players. I would call: 'What role you want? ... If you've got a day, just give me that day.'
"I'll take that. Whatever time he has, I want him to come and be a part of it."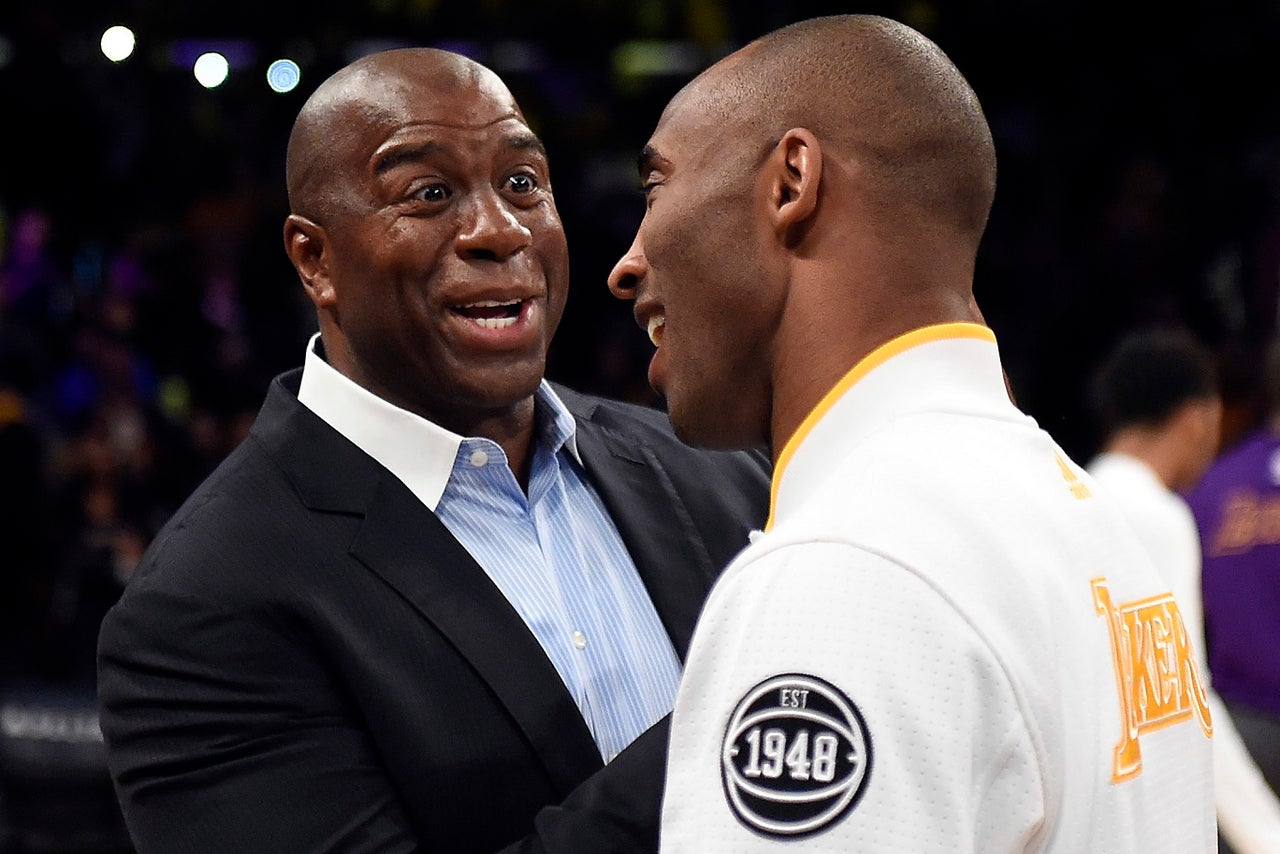 Look, of course this makes sense to Magic. He probably wants to put together a brain trust of anyone who's ever had success in purple and gold. While we're at it, why not give A.C. Green a call and see what he's up to these days?

Kobe might help, sure, depending on his role. Maybe he can come in and give a pep talk once every other month, watching practice from the Buss' office above the court in the Lakers' facility.

But the Lakers are headed down a dangerous road if they're counting on Kobe — or any other legend — to play a big part in the front office, and it's the open-ended nature of Magic's comments that has us worried. He seems to leave the door open for Kobe to take a very large role with the team, which would be a huge mistake.

As great as Kobe is, he doesn't know the first thing about running a successful front office. Or the salary cap. Or how to acquire players. Or how to make potential free agents feel at home, for that matter.

More importantly, looking to the past simply doesn't work in the NBA. The league evolves too quickly these days. If the Lakers want to break through these depressing days in Los Angeles, they need to take a fresh look at new faces with innovative ideas on how to improve the franchise. Asking Kobe to stare daggers through players isn't the answer.


---
---