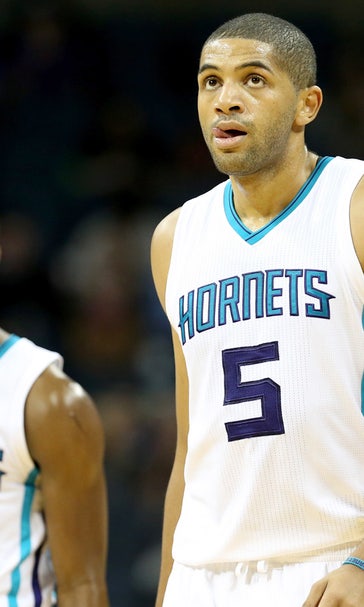 Look on the bright side: At least four teams are more miserable than Charlotte
October 30, 2015

The Charlotte Hornets looked awful on opening night. In a 10-point loss to the Miami Heat, they shot 39.3 percent and registered only 16 assists. This team wasn't expected to win the championship, but, Michael Kidd-Gilchrist's injury notwithstanding, they were built to be competitive and make the playoffs.
Still, don't fret, Hornets fans! It's only one game! And several other teams were far worse in their season debut. Here's SB Nation's At the Hive with a closer look at everyone else's misfortune—particularly the Houston Rockets:
Charlotte got off on the wrong foot, but still have plenty of time to turn things around. The Heat is a very talented team, and it'll still take time before guys like Nicolas Batum and Frank Kaminsky are able to acclimate themselves in Steve Clifford's system.
All they ask for is a little bit of patience.
People looking to get cute with their title pick have looked at the Rockets. And why not? They added Ty Lawson to James Harden and Dwight Howard. Yet, the Rockets lost by 20 to Denver at home while Harden and Lawson shot a combined 9-31. While Dwight Howard was suspended, it doesn't quite account for Denver's entire frontcourt combining for 52 points and 24 rebounds on 19-30 shooting. Considering Denver is expected to be on the outside looking in, and the fact frontcourt depth is considered a strength of the Rockets, that's not a feel good loss.
---
---