Longtime Chicago Bulls GM Jerry Krause passes away at age 77
BY Dan Graf • March 21, 2017
Jerry Krause, the front office architect of the Chicago Bulls' six-championship dynasty in the 1990s, has passed away at age 77, the team confirmed Tuesday.

"The entire Bulls organization is deeply saddened by the passing of Jerry Krause," owner Jerry Reinsdorf said in a statement. "Jerry was one of the hardest working guys I have ever been around, and he was one of the best talent evaluators ever. Jerry played an integral role in our run of six championships in eight years."

Krause, the Chicago Tribune reported, had been batting health issues, including osteomyelitis, which is a bone infection.

Krause didn't draft Michael Jordan, but after he was hired as general manager in 1985 he surrounded the NBA's best player with the coach (Phil Jackson), the sidekick (Scottie Pippen) and all the other parts (from Horace Grant to Dennis Rodman) who helped Chicago win those six championships.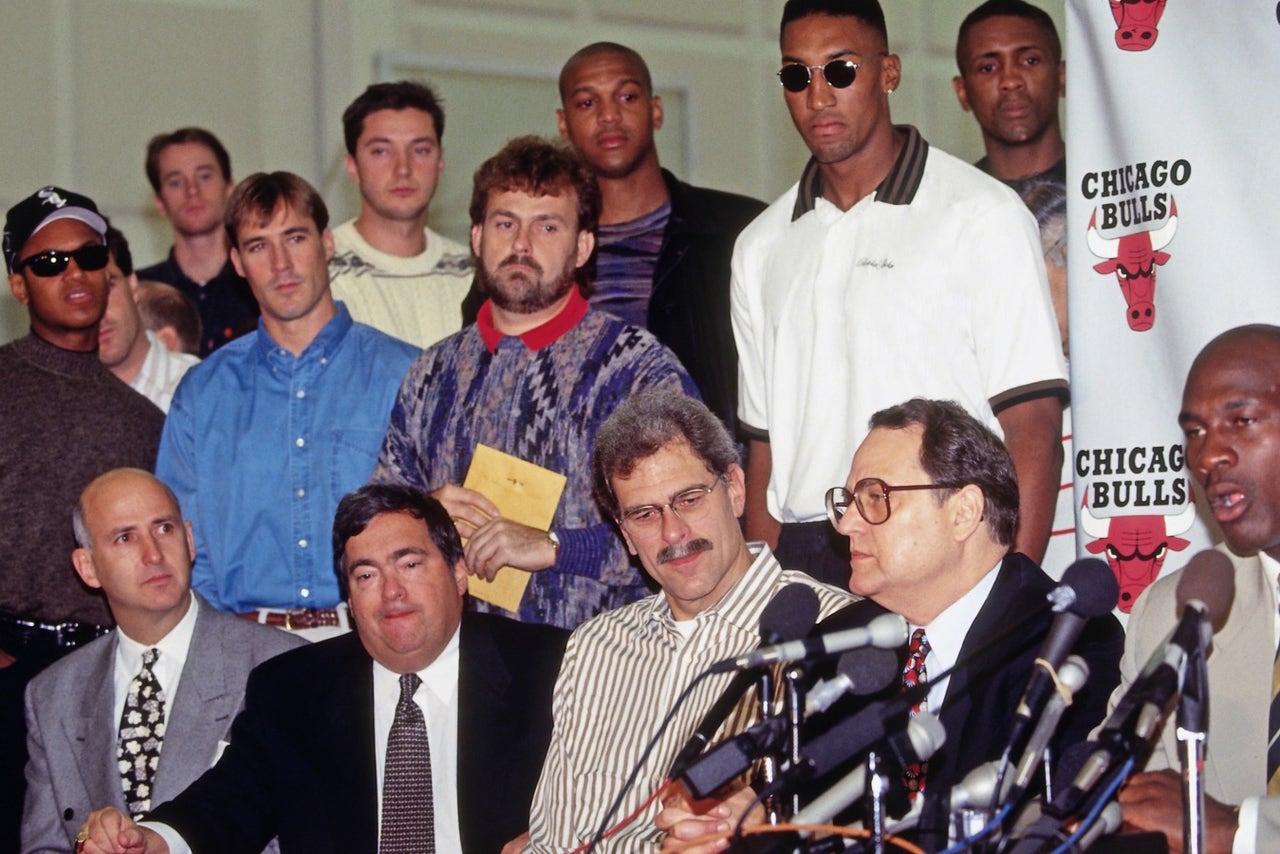 Jerry Krause (second from front left) with Phil Jackson, owner Jerry Reinsdorf, Michael Jordan and the Bulls

Krause was known for his acumen as a scout, and he had a sometimes acrimonious relationship with Jackson and Jordan, but his place in Bulls history is more than secure. He never could rebuild the team after Jordan left Chicago and he eventually was replaced in 2003.

Krause last worked as a scout for baseball's Arizona Diamondbacks and retired from that job in 2016.
---
---