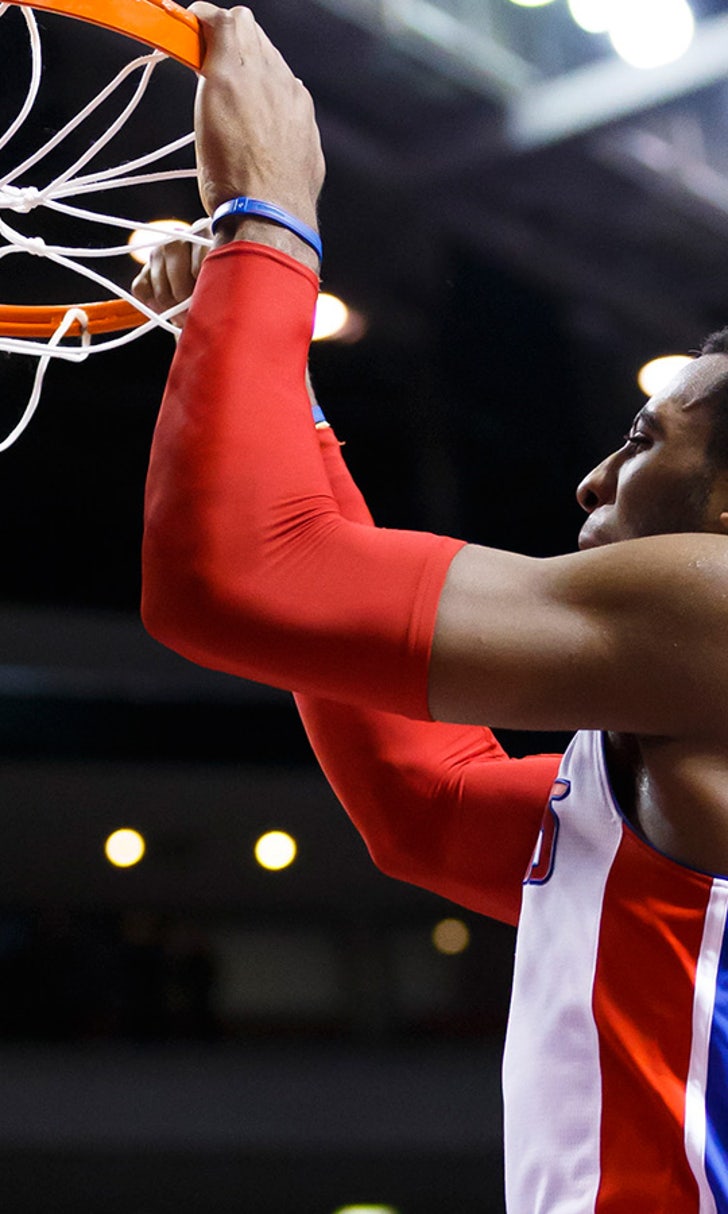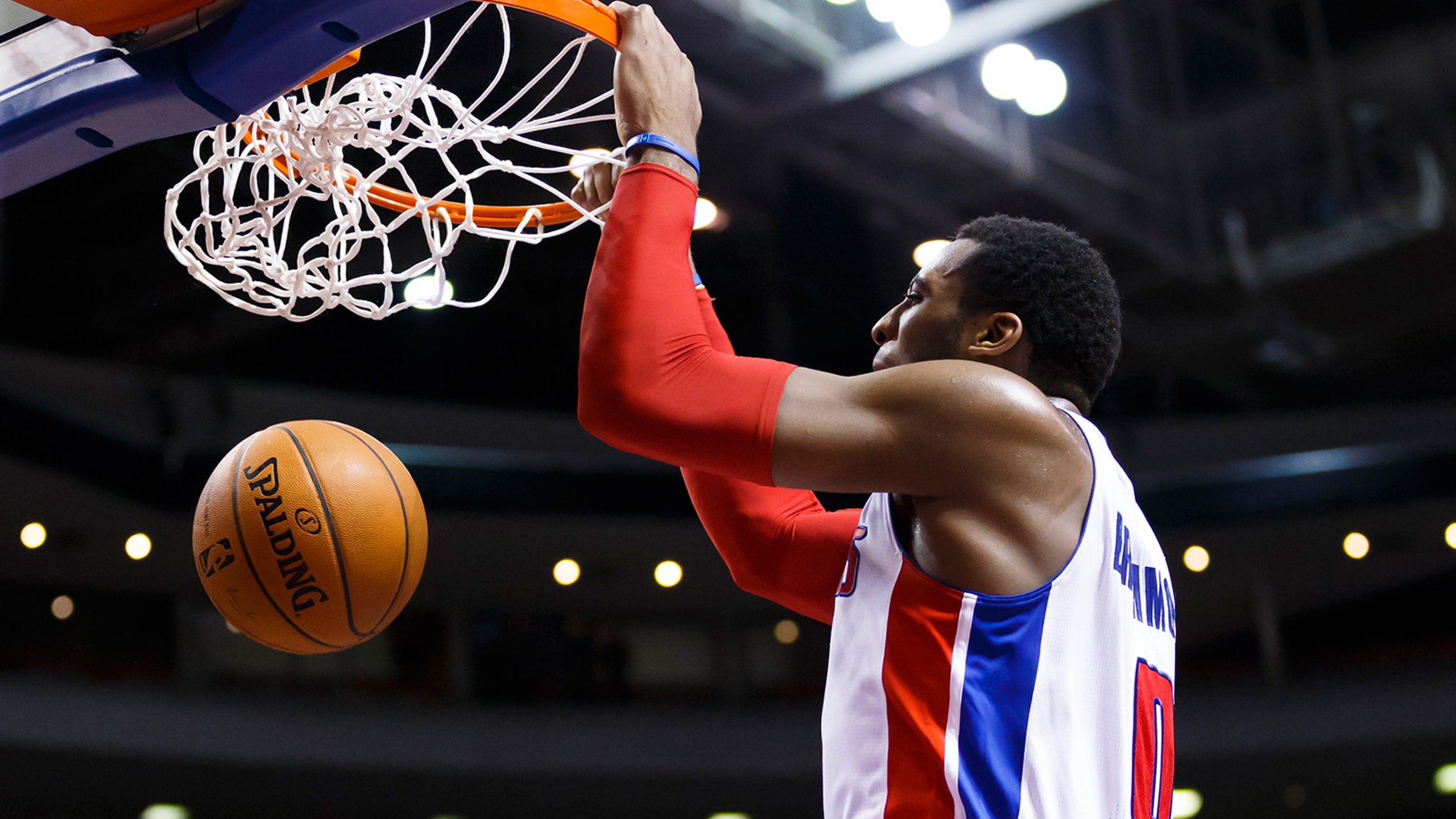 Longest sign ever claims Pistons' Andre Dummond should be an All-Star
BY Jovan Buha • January 11, 2016
Detroit Pistons center Andre Drummond is enjoying what should be the first All-Star season of his career, putting up monster averages of 18.1 points and 15.6 rebounds.
He's potentially going to be voted in as a starter, but if he doesn't, he'll likely be selected as a reserve by the Eastern Conference coaches for his tremendous production and for leading the Pistons into the thick of the East playoff race.
On Saturday, a group of Pistons fans attending the team's 103-89 win over the Brooklyn Nets at The Palace of Auburn Hills showed off a sign they made that spanned across five seats and featured a sarcastic plea -- implying the case is obvious -- for Drummond to make the All-Star team:
It's tough to read exactly what the sign says, but Uproxx transcribed part of it, claiming the highlights read:
To transcribe the sign would be a fool's errand, but some of the highlights include:

• "Andre Drummond, now that's a name"

• "Oh yeah, the Pistons, they're my favorite team"

• "Neon colors and leg warmers"

• "Defense wins games"
One has no choice but to admire the passion and dedication it takes to make a sign like this. It's not the most aesthetically pleasing sign, nor does it feature the prettiest handwriting, but it's still impressive.
And, more importantly, it's accurate. Drummond is an All-Star. It's a no-brainer, not unlike some of the points on this sign.
---
---