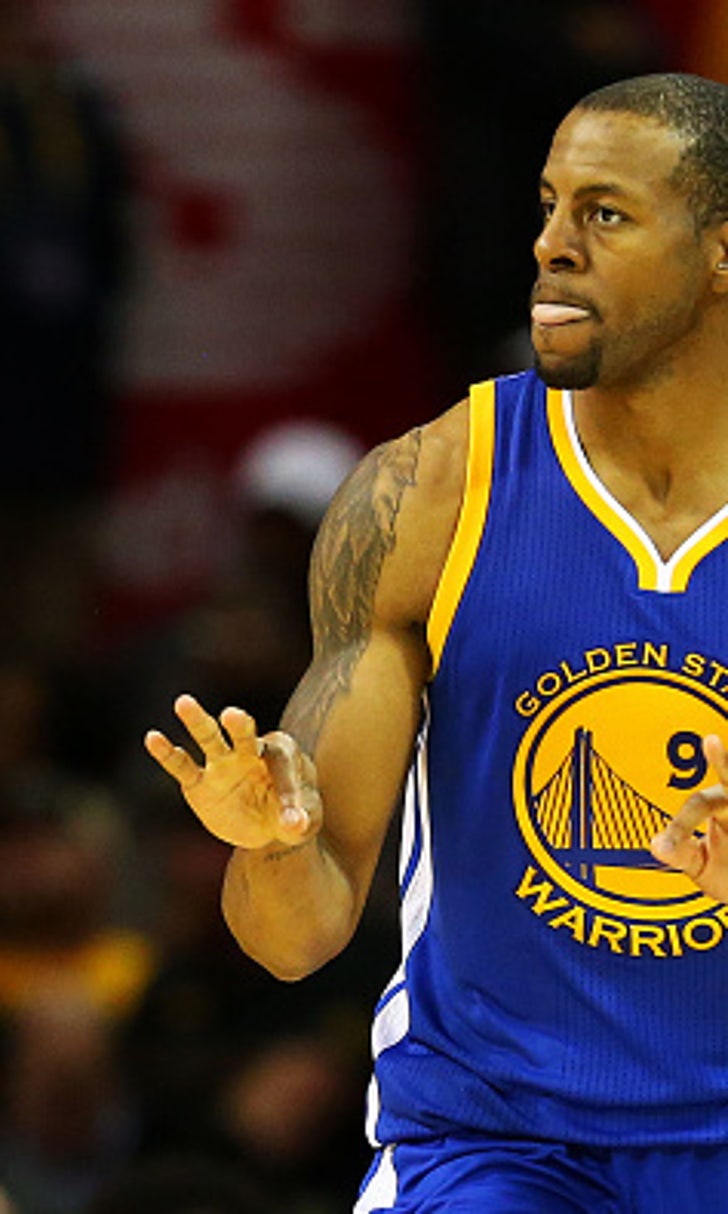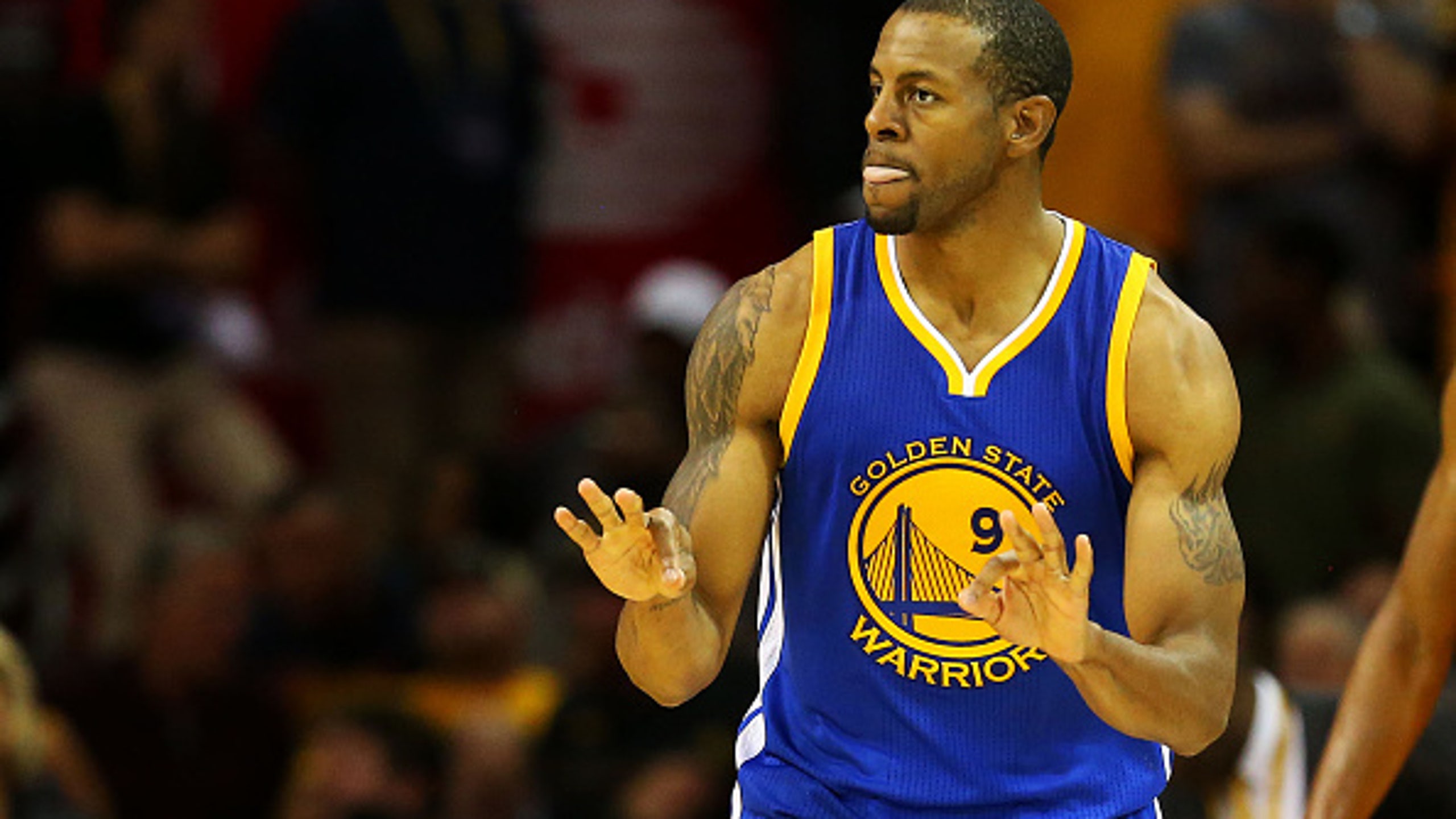 Long-misunderstood Iguodala is Warriors key to Finals so far
BY foxsports • June 12, 2015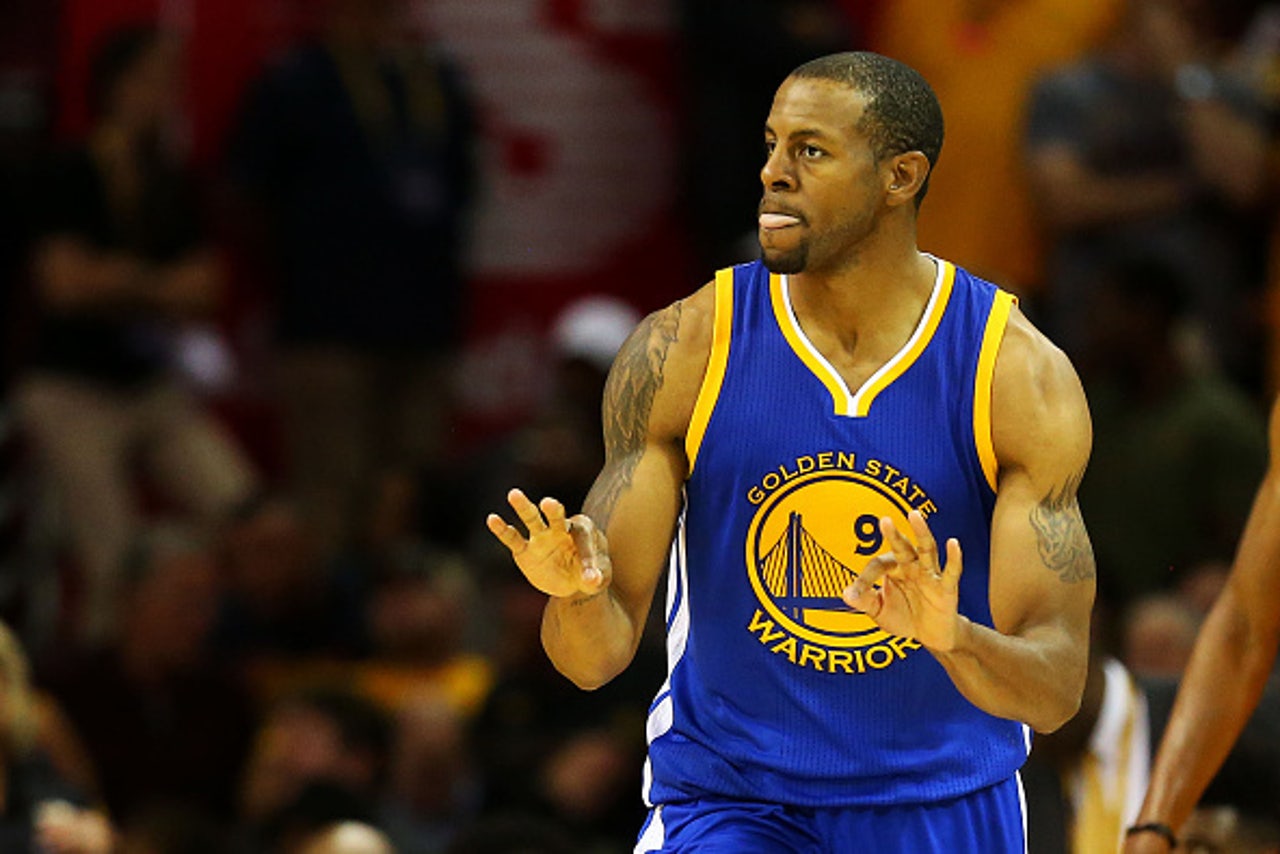 Andre Iguodala's biggest flaw has always been that he says what he means.
Candor is frowned upon in tough, cold Northeastern cities, where we like our professional athletes gritty, reliable and, most of all, boring. It's why the "Patriot Way" is revered in New England, say-nothing Derek Jeter was deified in New York and Iguodala was never a good fit in Philadelphia.
He did his best for the 76ers for eight seasons, doggedly defending the opponent's best wing player and taking on far more of the offensive burden than he should have been expected to. Yes, he signed that eight-figure-per-year deal with Philly in 2008, but anyone who insists a human being should not sign a contract like that when his employer puts it on the table should take a long, hard look in the mirror.
A better fit in for the high-flying Denver Nuggets and now the Golden State Warriors, Iguodala was the key to the Dubs' Game 4 win over the Cleveland Cavaliers on Thursday and, honestly, has been Golden State's best player in the series. He's done his best to limit LeBron James while also providing consistent contributions on offense. Iguodala, who tied for the team high with 22 points Thursday, has shot 50 percent or better in each of the series' four games while handing out twice as many assists as turnovers. Not even reigning league Most Valuable Player Stephen Curry (who, it should be noted, has a different set of responsibilities) can say that.
It was unfair and unfortunate Iguodala was painted as a malcontent by some during his time in Philly, where his bluntness in interviews translated poorly to print or sound bites. It was circuitous logic that since the Sixers gave him a big (though not a maximum) contract, he had to be a leader, yet every time he opened his mouth to lead, he was criticized for it. Few All-Stars commit themselves to the defensive end like Iguodala has throughout his career, yet such commitment was overlooked by the fact he couldn't consistently generate his own shot in isolation.
But the personality just wouldn't die. The fact is, nobody's every really been able to argue with what Iguodala says; the argument, typically, is that he just shouldn't say it. In an infamous 2012 Sports Illustrated article, he said teammate Lou Williams couldn't defend; he couldn't. He said Allen Iverson was a good teammate "90 percent of the time" and was ripped for it; you'd be hard-pressed to defend Iverson's character today. He said "you can murder somebody" in Philadelphia and still be forgiven if you win; the long list of players with arrest histories across sports proves his point, although he was wrong in dubbing it a uniquely Philly trait.
Though he was raised in the Midwest, Iguodala was and always will be a better fit in the sun of Tucson, Ariz., or the cool breeze of the Bay Area. The funny thing is, he's brought a bit of old Northeast grit to the Finals for the Warriors. When teammate Draymond Green lit into his team after the Warriors' Game 3 loss, it was understood Iguodala was exempt from Green's criticism. Rather than a divisive presence within a Warriors locker room that seemed temporarily lost when faced with adversity, Iguodala has kept the squad together. Moved into the starting lineup for Game 4, Iggy has held James to 35 percent shooting when he's on the floor.
"He's a calming factor," Warriors assistant coach Luke Walton told ESPN after Game 4. "He's a leader. He's such an intelligent player that he covers up a lot of mistakes, like defensive rotations. In this series, he obviously has the daunting task of guarding LeBron for pretty much every minute he's on the floor."
It's hard to find a sour word spoken about Iguodala nowadays. Maybe it's because, on a team with the "Splash Brothers" Curry and Klay Thompson and the outspoken Green, he's not expected to speak on behalf of his club. But with the Warriors now appearing to be back on track in these Finals, Iguodala's actions at long last speak louder than his words.
More from NESN.com:
---
---