National Basketball Association
National Basketball Association
LeBron signs deal with Fenway Sports Management
Published
Apr. 7, 2011 2:56 a.m. ET

LeBron James is getting into the soccer business, aligning with the owners of the Boston Red Sox.
Fenway Sports Management - the sister company of the Red Sox - said Wednesday that it has signed James and the company he helped create, LRMR, to a long-term deal to secure marketing and sponsorship opportunities.
As part of the deal, James obtained a piece of Liverpool FC, one of the world's most famed soccer teams and a longtime marquee franchise in the English Premier League.
''I can't even explain the level of excitement that we have right now,'' James' manager and LRMR CEO Maverick Carter told The Associated Press. ''As far as my business career goes, it's one of the most exciting times. And the opportunity for growth for us is huge. The guys at FSM understand it too and they probably see it even more than we do.''
The deal came together quickly, but Carter and James have been familiar with FSM owners John Henry and Tom Werner for some time. Their relationship was born, in part, through mutual acquaintances with Berkshire Hathaway - billionaire Warren Buffett's company.
And that relationship between James and the Red Sox owners presents a bit of irony - after all, James is a devout Yankees fan.
''It's strictly business. ... It's very humbling,'' James said.
FSM is owned by Fenway Sports Group, the parent company of the Red Sox and Liverpool FC and a co-owner of Roush Fenway Racing. James has had involvement with NASCAR previously, albeit on a somewhat limited basis.
FSM handles the marketing for the Red Sox, Liverpool and Roush Fenway Racing, and now it will handle James, too.
''That's the great thing about sports: It brings people together,'' Carter said. ''And this is about business.''
FSM president Sam Kennedy said Wednesday that the group is not looking to get into representing individual athletes, but the chance to work with a blue-chip brand such as James was too good to pass up.
''What FSM does for Roush Fenway, Liverpool and the Red Sox, we will now do for LeBron James,'' Kennedy said. ''We will aggressively pursue business opportunities for him.''
James has pursued marketing opportunities across the globe before, especially in Asia and Europe - obviously, two key markets for Liverpool as well.
James stressed that the relationship is a partnership, one brand helping another, and that LRMR's operations aren't being essentially taken over by FSM.
''There are very few athletes who can match his global reach, appeal and iconic status,'' said Werner, the Red Sox chairman. ''We are very excited that LeBron will be part of the Liverpool FC family. LeBron and Liverpool each has a powerful presence internationally.''
The deal being announced was part of a big day for James. Wednesday also marked the formal launch of his cartoon series on YouTube, ''The LeBrons.''
There was also a basketball game - James and the Heat hosted the Milwaukee Bucks. And that was the NBA's two-time reigning MVP's top priority, even with all the news happening around him.
''It just felt right,'' Carter said. ''It just felt like a good day for it all to happen.''
---
AP Sports Writer Jimmy Golen in Boston contributed to this story.
---
---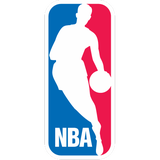 Get more from National Basketball Association
Follow your favorites to get information about games, news and more
---