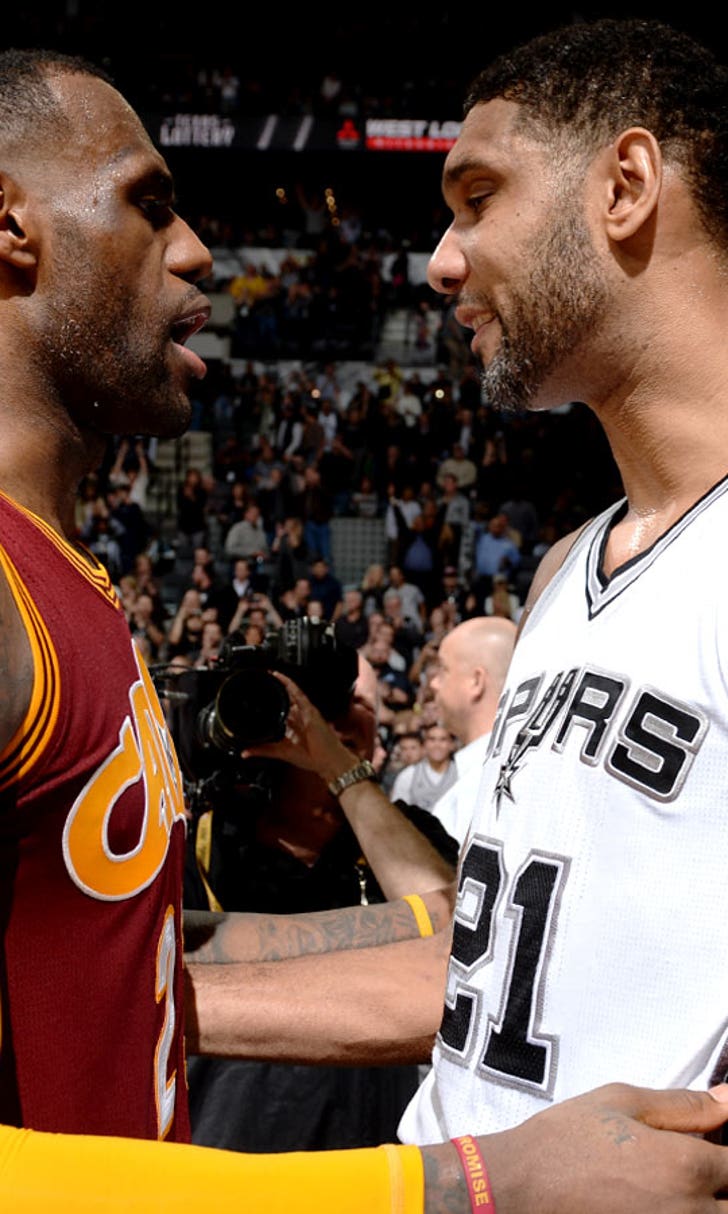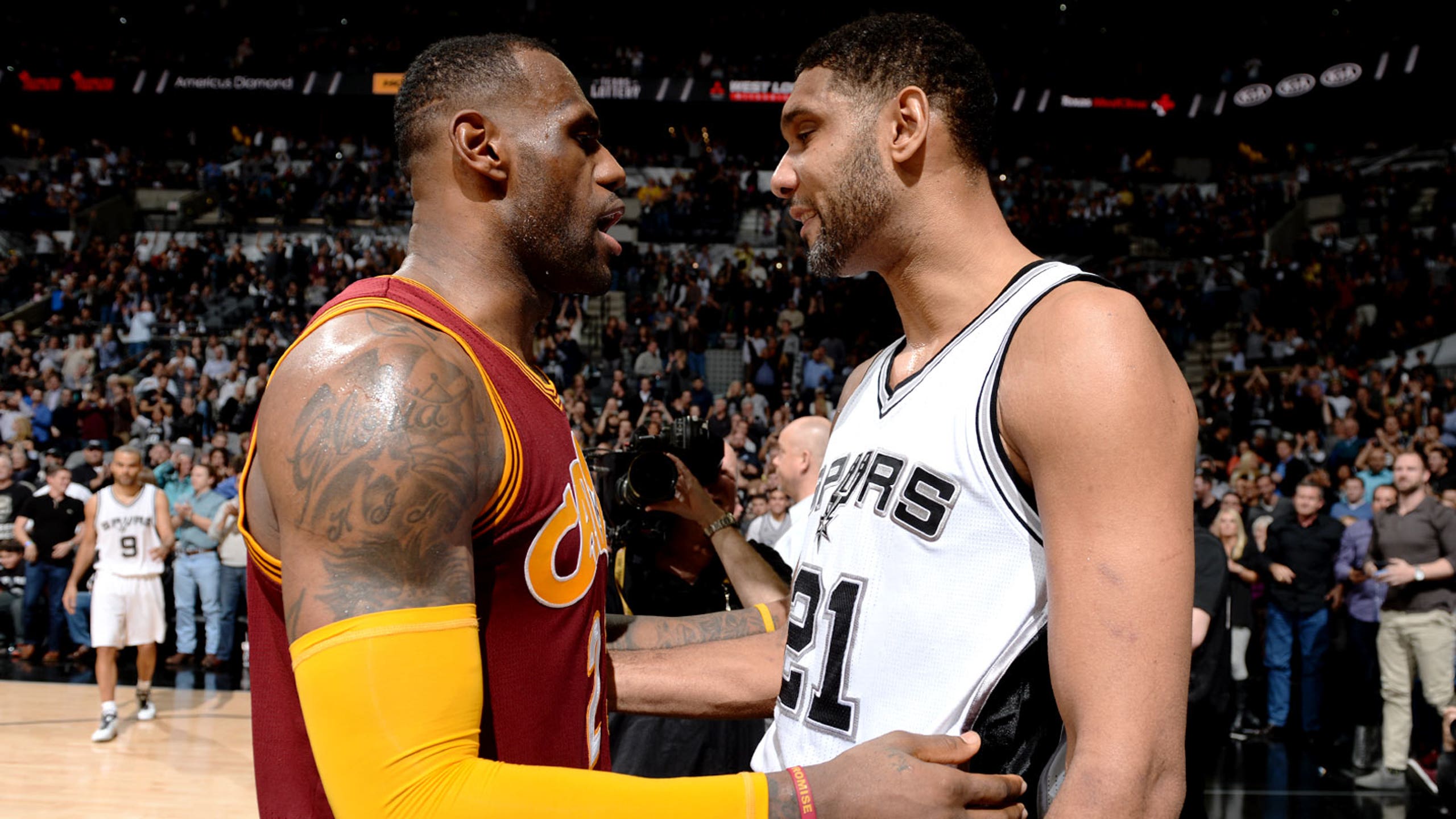 LeBron sends heartfelt message to Duncan: 'From one King to Another'
BY Andrew Lynch • January 15, 2016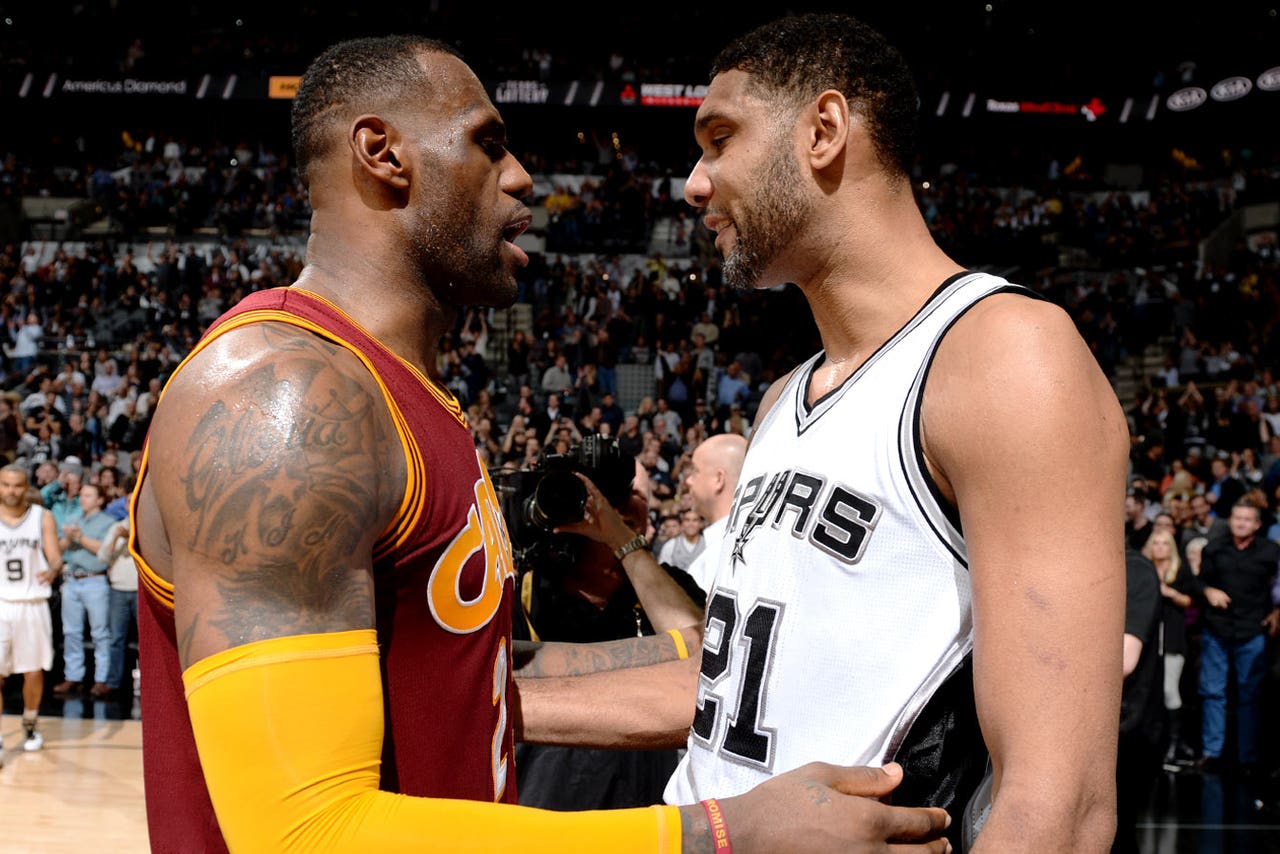 Although he's arguably never had a true rival in the NBA, LeBron James has repeatedly faced one all-time great in particular on basketball's biggest stage. Whether it's been with the Cleveland Cavaliers or Miami Heat, James has quite the history against Tim Duncan and the San Antonio Spurs.
The King has a lot of respect for the Big Fundamental, which he shared with the world in an Instagram post "from one King to Another" after Cleveland's 99-95 loss to San Antonio on Thursday night:
Thursday marked the 20th regular-season meeting between the two future Hall of Famers, with each winning 10 games. James has averaged 26.3 points, 6.5 rebounds and 6.6 assists in those meetings, while Duncan has tallied 18.3 points and 9.3 rebounds. They'll meet once more this season, on Jan. 30 in Cleveland.
In the postseason, however, Duncan's Spurs have dominated. James is just 5-11 against San Antonio in three Finals series. His Heat won the 2013 Finals 4-3; outside of those wins, James has just one more in the playoffs against the Spurs, which came in Game 3 of the 2014 Finals. San Antonio swept the Cavs in the 2007 Finals during James' initial stint with Cleveland.
The King's postgame message to Duncan wasn't his only outpouring of affection. James expressed his admiration for San Antonio as a franchise before Thursday's game as well:
LeBron on #Spurs: "Their place in the history books is already written. It's just up to them to decide when there's no more ink in the pen."

— Tom Orsborn (@tom_orsborn) January 14, 2016
And that respect goes both ways, as Spurs coach Gregg Popovich has stood up for James — not that he thinks the Cavs star needs his help.
Now, all that's left is for basketball fans to dream about Duncan, Pop and James teaming up. The 2020 Olympics might be a good opportunity, if we can just convince Popovich to add Timmy to his coaching staff.
---
---