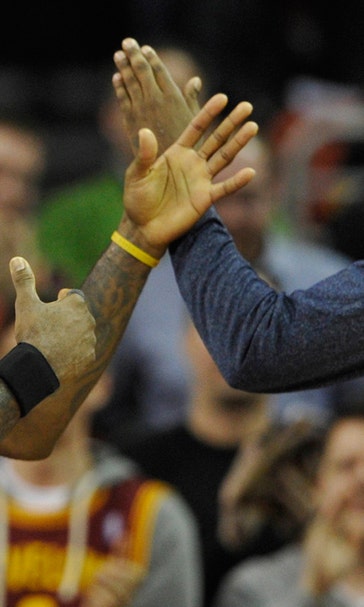 LeBron on whether Thompson will re-sign with Cavs: 'Of course he will'
BY foxsports • July 28, 2015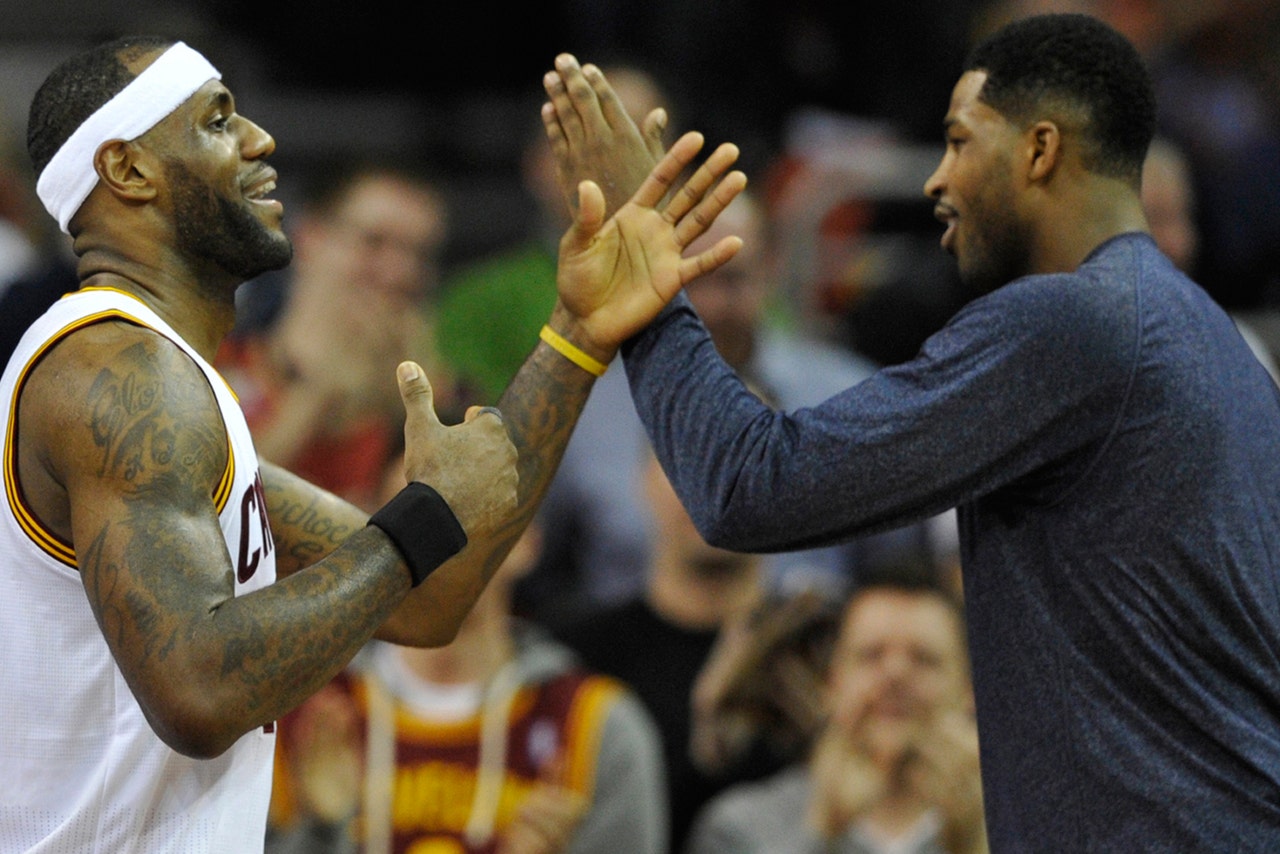 LeBron James, Kevin Love, Iman Shumpert and Matthew Dellavedova all signed new deals this summer that would allow them to remain with the Cavaliers.
One very big name missing from that list is restricted free agent Tristan Thompson.
It's been expected all along that Thompson will, at some point, re-sign with the Cavaliers, with the only variable being for how many dollars over how many years. In case fans in Cleveland were the least bit concerned that this has yet to be resolved, LeBron's answer to a question about Thompson on Twitter should put their minds at ease. 
This is where we remind you that Thompson and LeBron share the same agent.
There was never any doubt that Thompson will be back in Cleveland next season and beyond, especially given the way he performed in the playoffs once Love was lost to injury, and Thompson received a starter's share of minutes; all LeBron did here was merely confirm the obvious.
---
---