National Basketball Association
National Basketball Association
LeBron lifts Heat past Mavs in Game 1
Published
May. 31, 2011 1:00 a.m. ET

Dwyane Wade's night began with a hug for his mom. It ended with an embrace from LeBron James.
Nearby, Chris Bosh held up three fingers.
No explanation necessary. The Miami Heat are three wins from the reason why the Big Three came together in the first place.
James scored 24 points for his first win in five NBA finals games, Wade scored 15 of his 22 points in the second half and the Heat beat the Dallas Mavericks 92-84 in Game 1 of the title series on Tuesday night - holding the Western Conference champions to their lowest point total of the playoffs after a dominant defensive showing down the stretch.
''Feels good because it's the first game and we played well as a team,'' James said. ''We've got a lot of work to do. ... That's one in the books. We're excited about this game. Tomorrow we prepare for Game 2, and I see ways we can get better.''
Dirk Nowitzki scored 27 points - tearing a tendon in the middle finger on his left, non-shooting, hand during the game and revealing afterward that he'll likely wear a splint throughout the remainder of the series - and grabbed eight rebounds for Dallas, which got 16 points and 10 rebounds from Shawn Marion and 12 points from Jason Terry, most of those coming in an early flurry. It was Dallas' fifth straight loss to Miami in finals games, dating to the Heat rally for the 2006 crown.
Dallas held the Heat to 39 percent shooting, Miami's second-worst showing of the playoffs.
Problem was, the Mavericks shot 37 percent - by far, their worst night of the postseason offensively.
''You hold a team to 38 percent shooting and 92 points, for us, that's usually a victory,'' Marion said.
Sure enough, Dallas had been 7-2 when holding teams to those kind of numbers this season. Game 2 is Thursday in Miami.
''We're a veteran team,'' said Nowitzki, who had a postgame X-ray on the finger that was injured when he was stripping the ball from Bosh. ''You can't get down with a loss. You've got to come back strong on Thursday. I've said it a couple times in this playoff run, if you're the road team, you're happy with a split. So we've got another opportunity on Thursday to get one. Obviously, we don't want to go home down 0-2.''
Wade's 3-pointer with 3:06 left put the Heat up 82-73, then the largest lead of the game for either team. The Mavs shaved two points off it on the next possession when Nowitzki hit two free throws, but James gave the Heat their first double-digit lead of the finals a few seconds later.
He dribbled upcourt against Marion, crossed his dribble over and got clear for a dunk while being fouled. The free throw made it 85-75, and most in the sellout, white-clad crowd began standing in anticipation.
Even then, it wasn't over.
Nowitzki made two more free throws - he was 12 for 12 from the line for the game - with 1:36 left, cutting the Miami lead to six.
A momentary blip.
''They have two very good closers,'' Nowitzki said, ''two of the best in the game.''
Wade grabbed a key defensive rebound, dribbled away from three Dallas pursuers and found Bosh for a dunk with 1:08 left that restored the 10-point lead. Another dunk by James came with 38.6 seconds left, sealing the outcome.
''For me, going into the fourth quarter, it's winning time,'' James said.
Sure was, and the Heat fans knew it, breaking into their now-traditional tossing of their white seat covers.
''By and large, we've got to play better, just overall,'' said Mavericks coach Rick Carlisle, especially noting Miami's 16-6 edge in offensive rebounds.
Miami outrebounded Dallas 46-36, got a gritty effort on both ends from reserve Mike Miller - who left with his left arm in a sling, but insisted he would be fine - and reaped rewards again from another strong fourth-quarter finish by Wade and James.
''That's who they've been their entire careers,'' Heat coach Erik Spoelstra said.
Bosh scored 19 points and Mario Chalmers added 12 for the Heat. The Heat trailed by eight points early in the third quarter before pulling away, remaining unbeaten - now 9-0 - at home in these playoffs and snapping Dallas' five-game road postseason winning streak.
Dallas had 51 points after 26 minutes. The Mavericks scored 18 points in the next 18 minutes, 33 over the remainder of the game, as Miami's defense found another gear.
''That's kind of the way we've been winning games, of late,'' Wade said. ''You've got stay with it. You can't get frustrated because the ball's not going in. There's other ways you can dominate the game and we was able to do that tonight. I thought we did a great job in the second half of rebounding the ball, limiting them to one shot as much as possible.''
Take away the 2006 NBA Finals, and Dallas came into Game 1 having beaten Miami 14 straight times. The only team that has lost to any team more times consecutively is Minnesota, which finished with the NBA's worst record this season. The Timberwolves have lost 16 straight to San Antonio and Portland, and 15 straight to the Los Angeles Lakers.
In the Finals, it simply doesn't seem to matter.
''We'll play better. I'm very certain of that,'' Carlisle said. ''We had some opportunities. Shots we normally make, they didn't go down. Look, it's a long series. We'll adjust.''
Wade - the hero of that 2006 championship - found himself with a couple extra minutes before tipoff because of an unusually long delay after the starters were introduced. So he went looking for inspiration. He screamed at his teammates, ''Don't say, 'I wish I woulda,''' in the huddle before they took the court, his way of telling them not to leave anything in the proverbial tank during this series.
And then he slowly trotted to the other end of the court, pointed to his mother Jolinda in a baseline seat and gave her a hug as many in the crowd roared. He usually blows her a pregame kiss. On Tuesday, that wouldn't suffice.
''We both said, 'Here we go. We're here again. We're back,''' Wade said.
Both teams expect to ride defense in this series, and that was made perfectly evident in the opening 12 minutes. The teams combined to take 35 shots in the first quarter - and made 10.
Dallas led 17-16 after the first quarter, which was the lowest two-team output in the first quarter of Game 1 of a finals in the shot clock era, according to STATS LLC. It tied the fourth-lowest total for any finals quarter since 1955, bettering only the 30 points by the Magic and Lakers in Game 2 in 2009, and the 31 posted by the Jazz and Bulls in 1998's Game 3 along with the Lakers and Celtics in 1969's Game 4.
Everyone was struggling, maybe a little because of nerves, and mostly to do with the defensive intensity on both ends. James was 3 for 6 in the first quarter, while the rest of the Heat were 3 for 15. Half of Dallas' four first-quarter baskets were 3-pointers by Jason Kidd, the team's 38-year-old point guard searching for his first NBA title.
And the Mavericks had one - that's right, one - 2-point basket in the game's first 15:49, with 10 of their first 18 field goal attempts coming from 3-point range.
''We really didn't play well at all tonight,'' Terry said. ''First quarter, 17 points and third quarter, 17 - that's not our style of basketball. Give them credit. They disrupted our tempo and they finished at the end.''
Dallas opened the third quarter by scoring seven quick points, all on jumpers, the burst ending with DeShawn Stevenson's 3-pointer with 10:03 remaining in the period - pushing the Mavericks' lead to 51-43 and silencing a building that was still refilling after halftime.
''He had three days to shoot that and we didn't get anybody near him,'' Spoelstra said.
That was quickly fixed, and the rest of the third was largely all Miami.
''For the most part, we think we had chances to get a hold of this game,'' Marion said. ''And we let it get out of our hands.''
The Heat outscored Dallas 22-10 in the remainder of the quarter. Wade started the rally - just as he did in a series-saving effort for Miami in Game 3 of the '06 finals, giving the memorable ''Nah, I ain't going out like this'' quote afterward - with two layups. And James beat the clock at the end of the period with an off-balance 3-pointer from near the Dallas bench for a 65-61 Miami lead.
''It's one game, and that's it,'' Spoelstra said. ''We're already moving on.''
Notes: In his annual state-of-the-league address before Game 1 of the finals, NBA Commissioner David Stern was asked about a number of topics, including again about how James, Wade and Bosh all ended up in Miami last summer. ''I don't consider it colluding,'' Stern said. ... James picked up two fouls in the first quarter, the fourth time that's happened in the playoffs. It happened four times in the entire regular season. ... In a scene reminiscent of the 2006 NBA finals, the first time Wade went to the foul line Tuesday night, Mavs owner Mark Cuban stood to argue that he traveled. ... Juwan Howard was guarding Kidd after a switch on a screen in the first half, odd only because both were top-five picks in the 1994 NBA draft.
---
---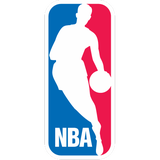 Get more from National Basketball Association
Follow your favorites to get information about games, news and more
---