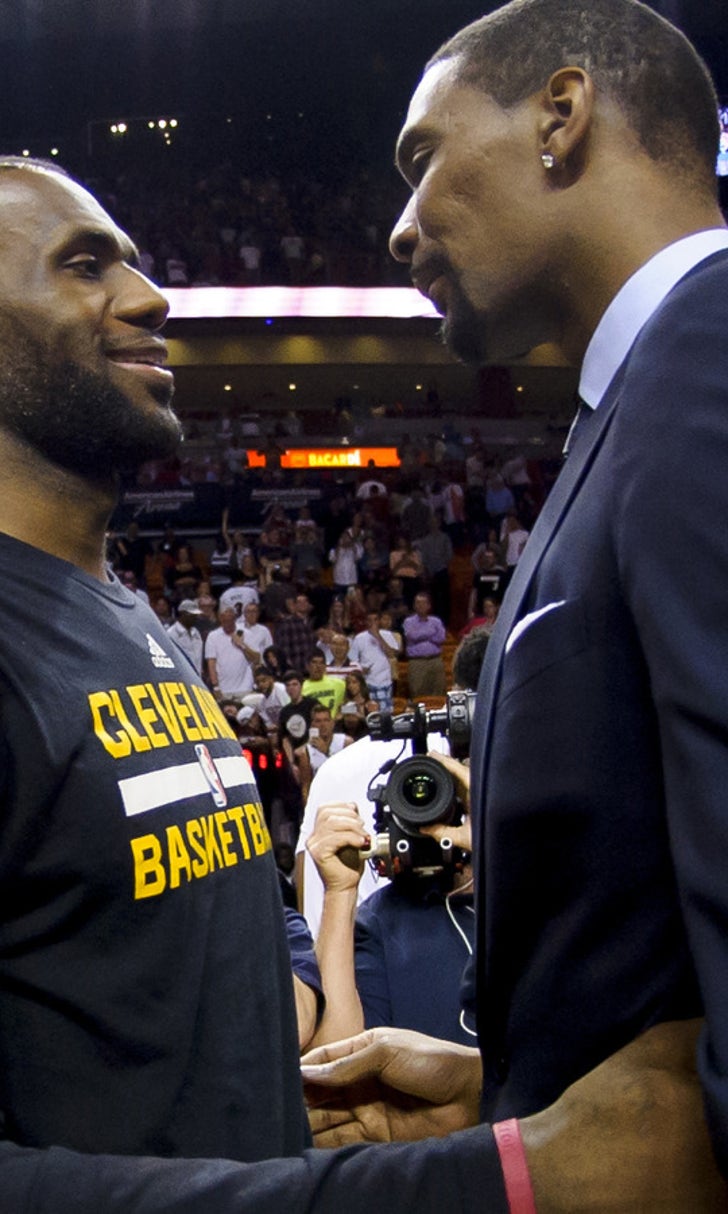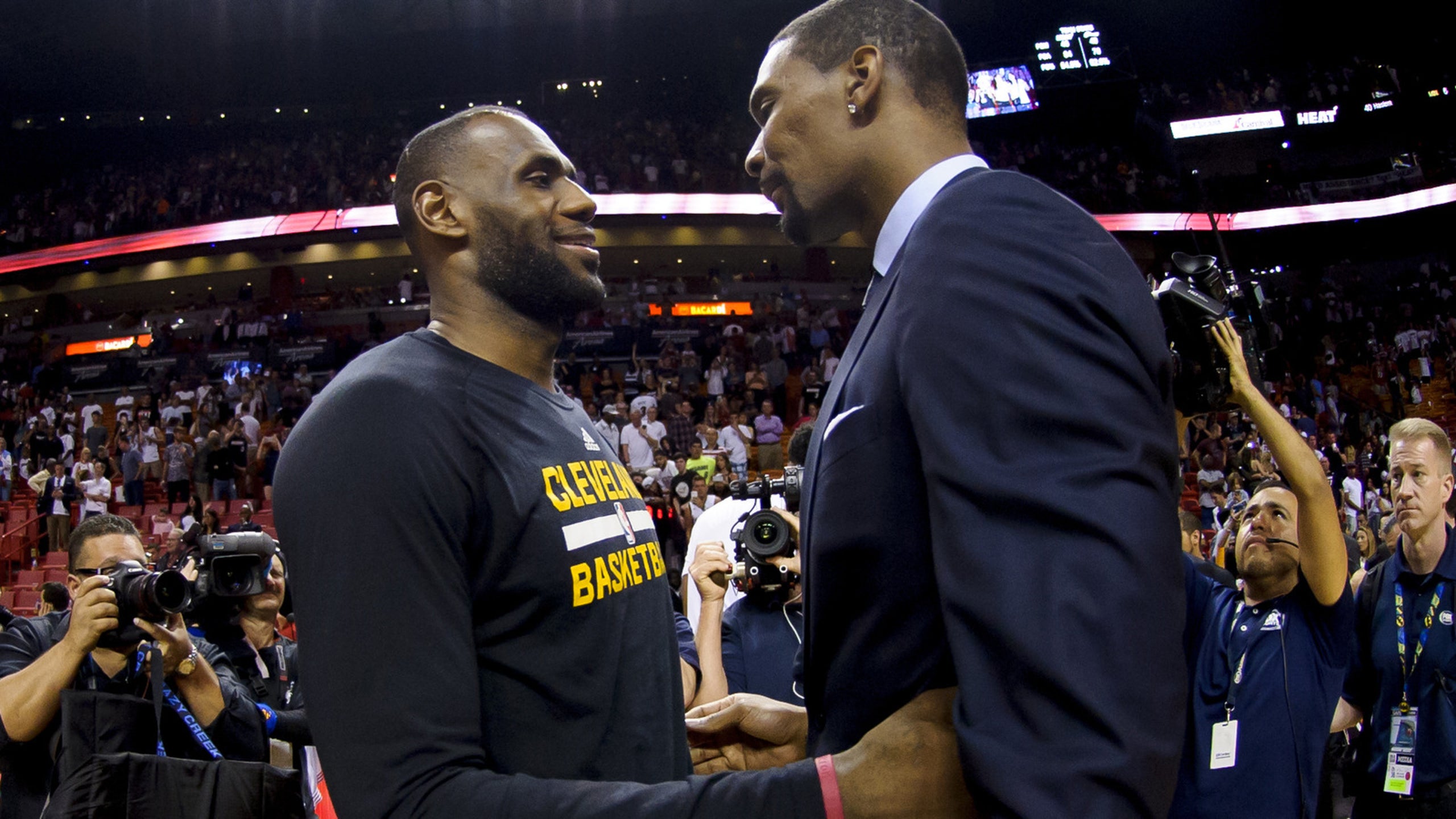 LeBron James weighs in on Heat likely cutting ties with Chris Bosh
BY foxsports • September 27, 2016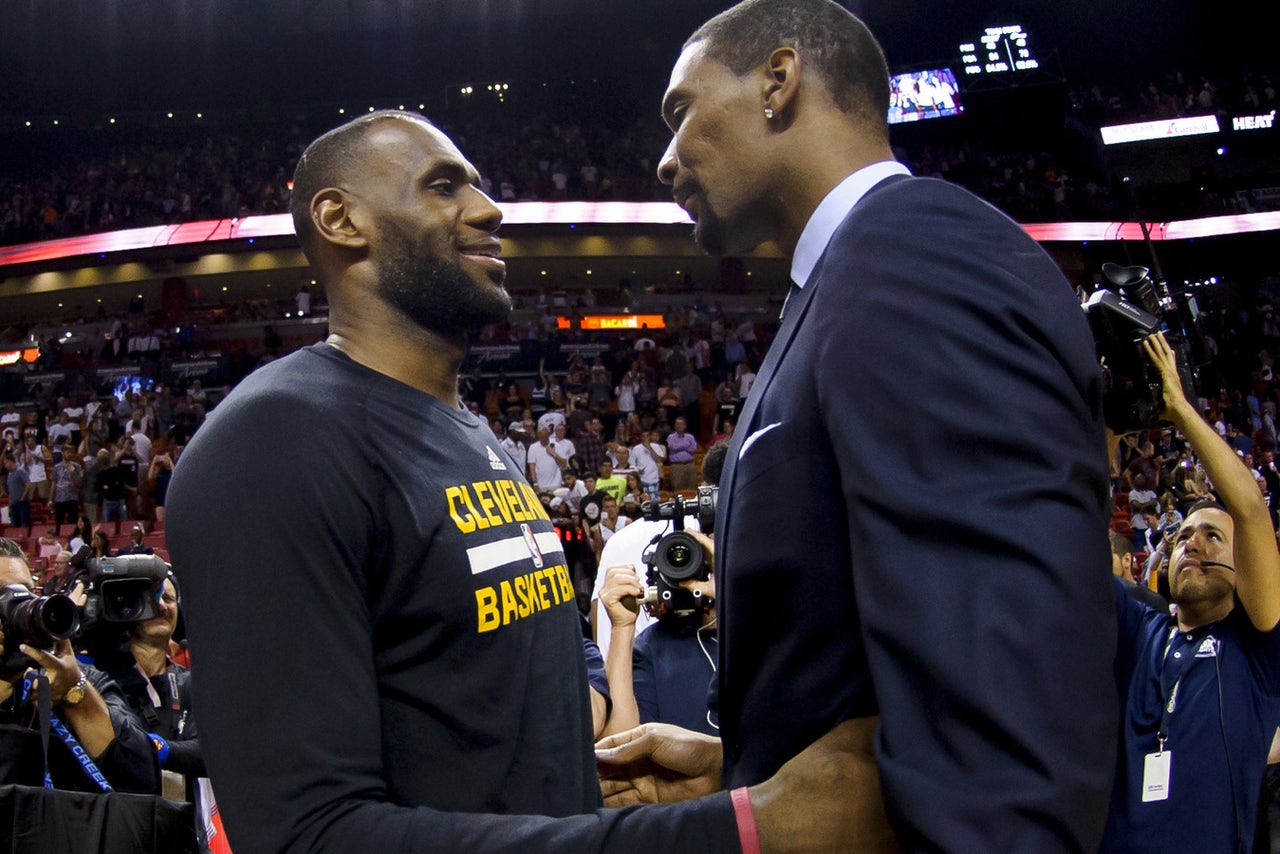 It's been more than two years since LeBron James was a member of the Miami Heat, ending his four-year run with the team not on the best of terms in the summer of 2014.
Since then, James has seen his good friend and Heat franchise player Dwyane Wade leave Miami this summer for the Bulls after contentious contract talks. Now, Chris Bosh's career with the Heat also appears to be done.
"We feel that, based on the last exam, that his Heat career is probably over," team president Pat Riley said on Monday of Bosh, who failed a team physical last week.
James said Tuesday his main concern is Bosh's health.
"I stand behind my brother Chris," James said, via ESPN. "The most important thing is his health. Whatever decision he wants to do, I'm all for it. I support him in every way, shape and facet. It's a difficult situation for him. I was pretty surprised to hear that the team was just done with him, for them to come out and say that. But it's not like I've been there. I've only seen it from the exterior. I wish the best for him, he has my support."
Bosh missed a good portion of each of the past two seasons due to blood clots, but contends that he is healthy now.
---
---