National Basketball Association
National Basketball Association
LeBron James reveals the 'secret motivation' that fueled his epic NBA Finals run
Published
Jun. 21, 2016 1:00 a.m. ET

The Golden State Warriors weren't the only people who made the mistake of giving LeBron James some extra motivation.
Ever since last year, when the shorthanded Cleveland Cavaliers lost to the Golden State Warriors in the Finals, we've been hearing about LeBron's "secret motivation." Beyond just wanting to bring a title to his hometown, there was something deep within LeBron driving him toward the ultimate goal.
That motivation wasn't enough to lift the Cavs to a championship in 2015-16, of course. But with his full complement of teammates behind him and the Warriors reeling -- and with a little help from that "secret motivation" -- LeBron finally did it. It doesn't yet seem real, but the Cavaliers are world champions.
After an emotional Game 7, LeBron finally spoke about that motivation, pointing to a hurtful moment in his last days with the Miami Heat that stoked the competitive fire for the better part of two years.
There LeBron goes again, taking the high road and not naming names. That won't stop people from speculating though, particularly about a certain president of the Heat who has a pretty hefty collection of rings of his own. You know the guy. Slick-backed hair, looks good surrounded by purple-and-gold, tried to destroy the league through suffocating defense in the late 90s.
No, not Mario Chalmers. That other guy from the Heat. Yeah. Him.
---
---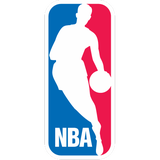 Get more from National Basketball Association
Follow your favorites to get information about games, news and more
---