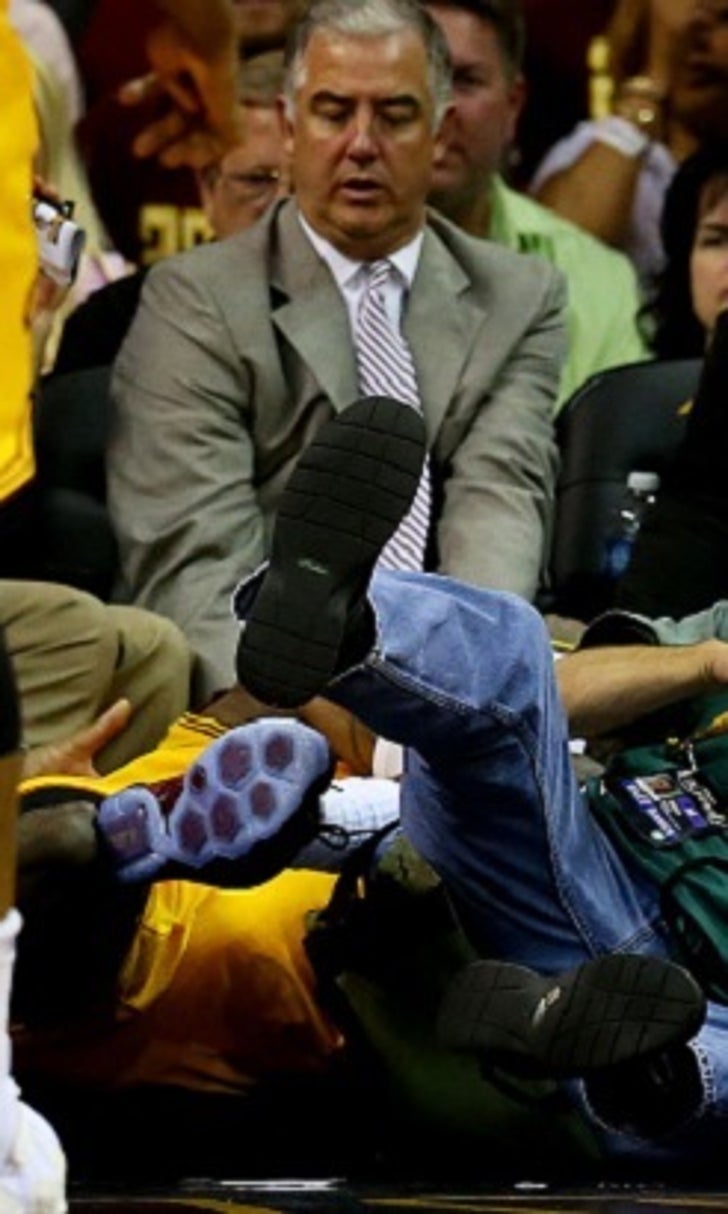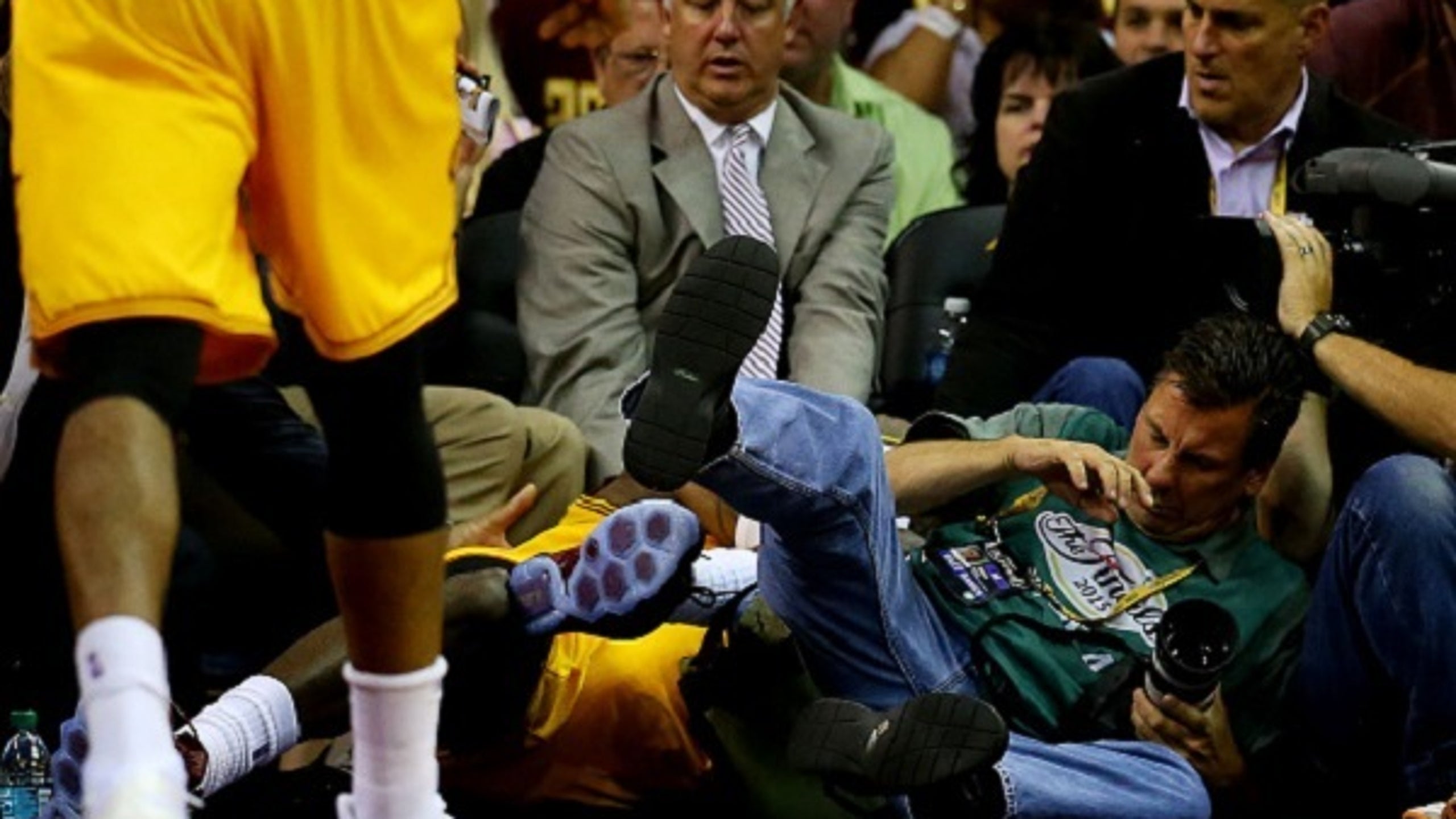 LeBron James' Nike guy goes off on cameraman for injuring star
BY foxsports • June 11, 2015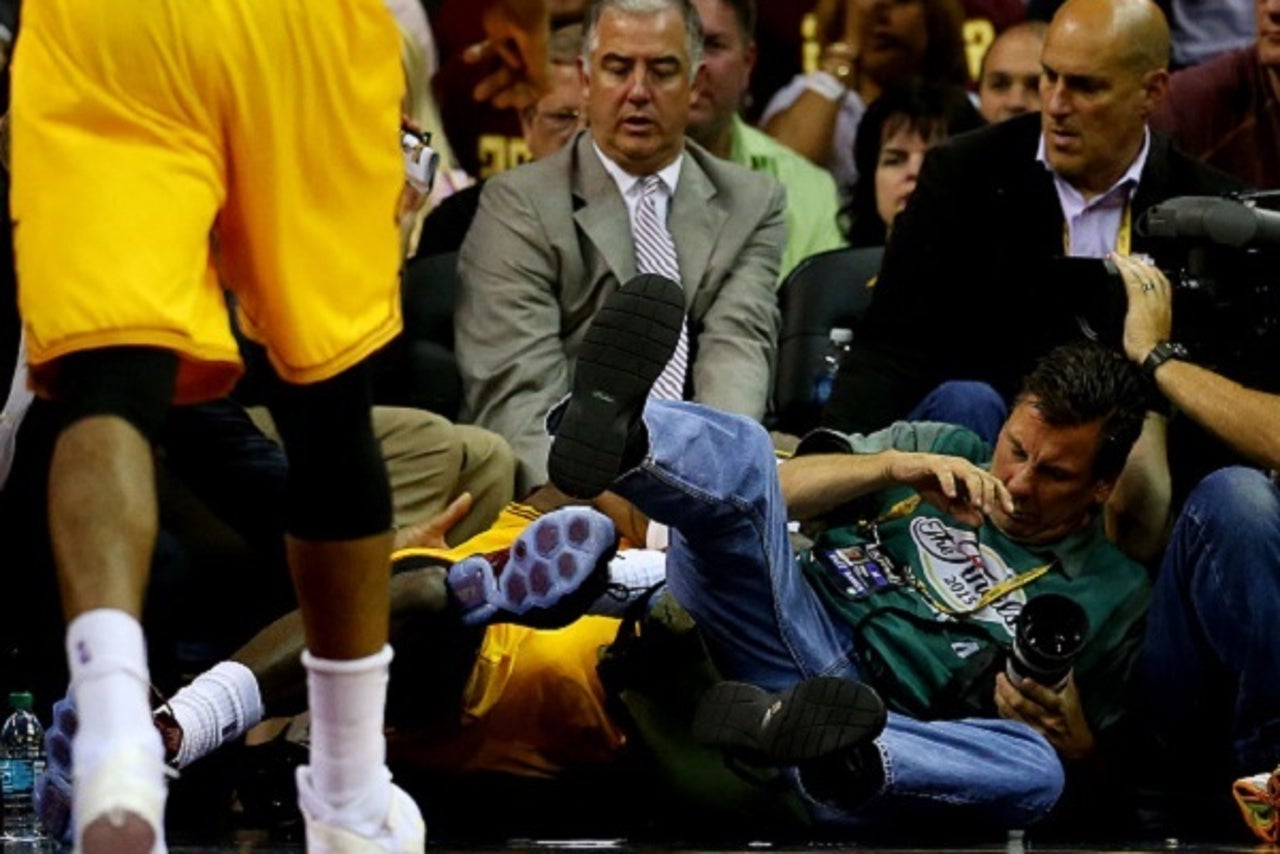 By Larry Brown
When LeBron James cut his head after crashing into a cameraman, nobody was more upset than Lynn Merritt.
Merritt is LeBron's brand manager at Nike (best known as the guy who committed the dumbest branding move of all time), so it's understandable why he would be protective of his prized client.
Still, the man went completely overboard in cussing out the cameraman:
"It is your fault!" Merritt could be heard barking at the cameraman.
Merritt isn't alone in being unhappy over the situation, but he expressed his displeasure in an unnecessary way. Cameramen are credentialed and assigned those spots by the league. If Merritt wants to get upset about things, he should take things up with the NBA.
More from Larry Brown Sports:
---
---